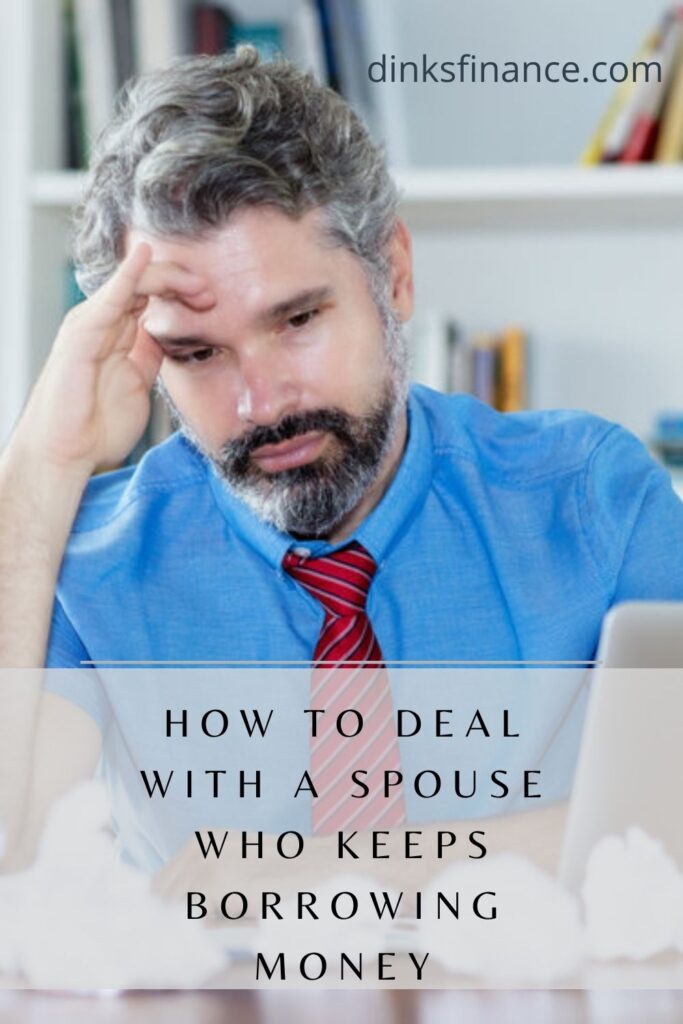 "Mom, can I have $20 bucks to go to the movies and get some snacks?" Kids are notorious moochers. Why work hard and learn to budget when some kids just ask their parents for money? As a grown-up DINK, you probably thought the days of borrowing money were behind you. After all, you're self-sufficient now, and you don't have kids to ask you for money repeatedly. However, some DINKs are still living with moochers, but unfortunately, the moochers are their spouses. How should you handle a spouse who keeps borrowing money?
How to Deal with a Spouse Who Keeps Borrowing Money
You have several different ways to handle this situation.
Go Over Each of Your Expenses
If you have separate accounts and household expenses to pay, set aside time one day to look together at your individual and shared expenses. If you make 70% of the income but only pay 50% of the bills, maybe that is why your spouse needs to borrow money. She is expected to pay 50% of the bills with only 30% of the income. That's not fair or equitable.
If you rearrange each of your budgets so that the higher earner pays an equal share of expenses, you may find that the spouse who makes less no longer needs to borrow money.
Help Your Spouse Budget
If you both pay equal expenses based on your percentage of income, you know that isn't the reason why your spouse is borrowing money. Could it be that your spouse isn't good with financial planning and budgeting? If so, he may welcome your assistance.
I knew a couple like this. Jackson never learned how to budget or manage money, while his wife, Lakeisha, was an excellent money manager. Jackson always ended up short each month and had to borrow from Lakeisha.
However, Jackson was willing to learn to budget. For six months, Lakeisha kept his budget and managed his money. Along the way, she explained what she was doing, and slowly but surely, Jackson became a better money manager. Now, they don't have money troubles.
Gift Your Spouse Money Rather Than Lending It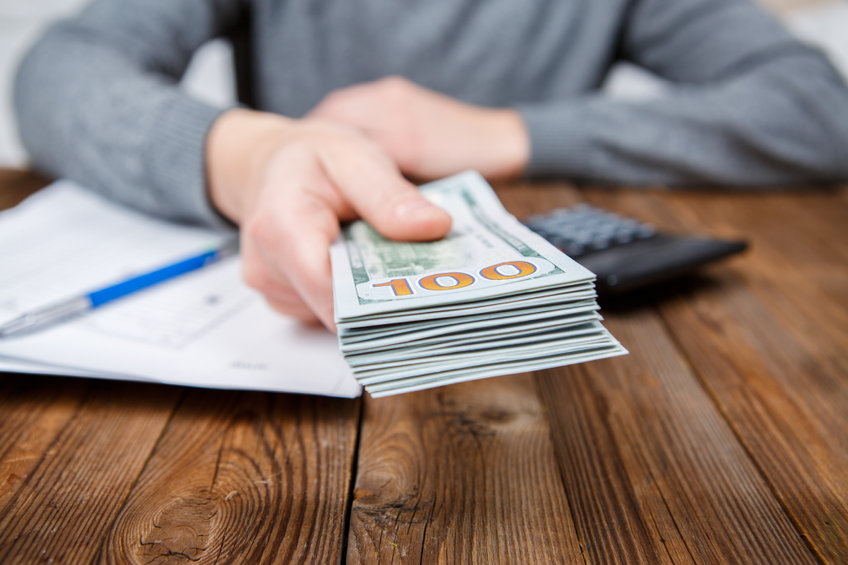 If your spouse can't seem to manage her money, but you still want to maintain the marriage, consider giving the money to your spouse as a gift rather than a loan. Then, you won't feel anxious and annoyed when she doesn't pay you back. Of course, only give the money that you can afford to gift.
Invest Your Extra Money
If your spouse continues to mismanage money despite making sure expenses are even and he knows how to budget, then just say no to lending money to him. To make this less awkward, consider investing more of your own money so you don't have liquid cash available. Try to invest in Robinhood. Then, when he asks to borrow money, you can honestly say you don't have money available.
Consider a Divorce
If, despite your best efforts, your partner continually mismanages money, you may consider a divorce. Of course, this is the last resort, but if you feel you will never be able to get ahead financially thanks to her lack of discipline with money, you may have no other choice.
Final Thoughts
The last thing you want is to live with a partner who is constantly trying to mooch off you. If your spouse keeps borrowing money from you, take these steps to see if you can improve the situation. While these steps may improve the situation for most people, unfortunately, for the rest, if the problem is bad enough, they may have to think about ending the marriage.
Read More
How to Help a Spouse with a Shopping Addiction
How to Tell If Your Spouse Is Hiding Money