Let's face it, managing two incomes and two sets of expenses separately can be a headache. However, with Zeta's seamless interface, you can easily upload your account information and start managing your household's money and planning your financial goals right from your desktop or mobile phone. If you and your significant other are ready to manage your finances together, then the Zeta app might be the perfect money management tool for you.
What Is AskZeta?
Simply put, Zeta is a money management tool for the modern-day couple. Much like other money management tools, Zeta connects with your bank accounts. But it also connects with your partner's, so you can easily manage your finances together. The Zeta app is specifically for couples, meaning there are no workarounds. The goal is that you and your partner manage your finances together and plan for your financial future.
Most importantly, Zeta is completely free. Though, if you want to add extra features such as accessing their money coaches, you will have to fork over a tad bit of cash. But you can use the service to manage your partnership finances for nothing.
How the Zeta App Work?
AskZeta is pretty straightforward to use and took minimal time to set up. Essentially, you follow four main steps to set up and use Zeta:
Sign up for Zeta and add your bank accounts.
Invite your partner to do the same.
Manage your money — Zeta will help you manage your bills and send you updates on where your money is going.
Plan your financial future together by setting goals.
My favorite feature of Zeta is the option to choose what you show your partner. As a solopreneur, I have my business and personal accounts through the same bank, meaning when I connect them to a financial app the app sees everything. As much as I love my partner, my business finances are something
I prefer to keep separate from any "joint" finances. So it's important for me to get to make the choice as to what someone sees. Likewise, if you have any financial things you'd rather keep on the D-L, Zeta can help you do just that!
The Security Question
When it comes to connecting accounts, my concern is always security (for the obvious reasons). Fortunately, Zeta uses "bank-level security" through an audited, regulated, and vetted third-party service called Plaid that is also used by other big-named financial apps such as Robinhood and Betterment.
While I won't bore you with the intricate details, I will let you know that Zeta doesn't have the ability to move money around in your accounts. It also can't store your login information, so when it comes to being secure, you're golden. You can learn the finer details of Zeta's security in their security manifesto.
And if for whatever reason, your partnership goes awry — which hopefully it doesn't — Zeta has a "breakup" feature. This allows you to instantly cut access to your account for your partner for a quick financial break!
Does It Work?
Full disclosure: I've only been using Zeta for a short amount of time, so I will admit that my long-term knowledge is somewhat limited but simply put so far so good. As I mentioned earlier, my favorite feature is the fact that I can choose who sees what. But I also find the interface to be both pleasant and easy-to-use. The set-up process is smooth enough that even the least tech-friendly of our partners should be able to get it going. And, most importantly, it genuinely lets you track your finances.
The biggest drawback I can imagine is if your partner isn't comfortable with online money management. Not all modern couplings are a full tech-friendly partnership. So, if yours is not, Zeta is probably not for you (that or they might simply need some convincing).
A Few Other Fun Features From AskZeta
Not only does AskZeta provide a tool for co-managing your finances but they provide resources for couples, including three quiz-type resources that help you determine your partnership's current financial health, determine your different financial personalities and have money-related conversations, along with a budget tool and a resource that provides a guide to combining your finances.
Now, I don't know about you, but I'm not personally big on quizzes. But there are two other helpful resources, so let's talk about them in greater detail:
Zeta's Guide to Combining Finances
If you and your partner are brand new to combining your financial resources to live your best life together than AskZeta's Guide to Combining Finances is the perfect tool for you. Their handy-dandy guide walks you through important combined money management principles that you might not think of on your own.
For instance, there are different models for combining your finances, things you should consider before doing so, how to manage varied finances (like if you have a single income), and different marriage-related laws that impact your personal and combined finances.
Zeta's Build A Budget For Two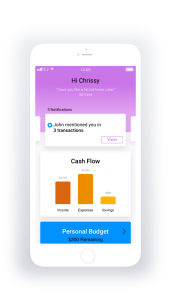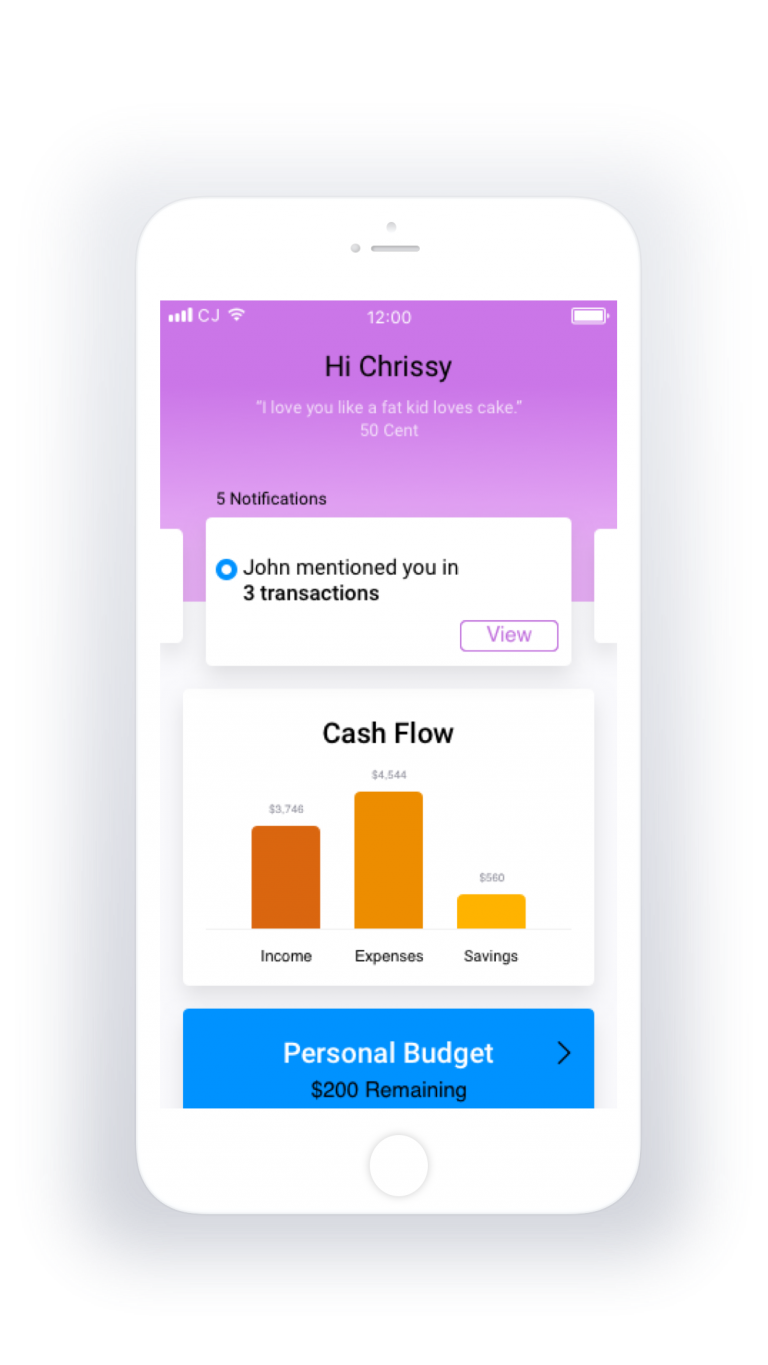 Building a solo budget can be a challenge of its own, but when you're combining financial forces, there are a number of new things that you need to take into consideration. I quite liked their budget builder but you do have to base it off your monthly income, as I had trouble switching it from monthly.
And it takes more than the 20 minutes they claim, but that was likely because I had to dig for some expenses. If you have the information for both you and your partner readily available, 20 minutes is probably more accurate.
Is the Zeta App for You?
While Zeta is set up to allow you to decide what your partner does or does not see, if you are not at a point in your relationship where you're ready to share financial information, then it's not a tool for you. Zeta is for serious modern-day couples who are looking for a tool that will allow you to manage your money together.
If you and your significant other are operating as a financial partnership sharing expenses, the Zeta app can help. It not only lets you keep tabs on your money, but it also has tools that allow you to optimize for your financial goals.
Get started managing your finances together with the Zeta app here. 
Looking for More Financial Insights?