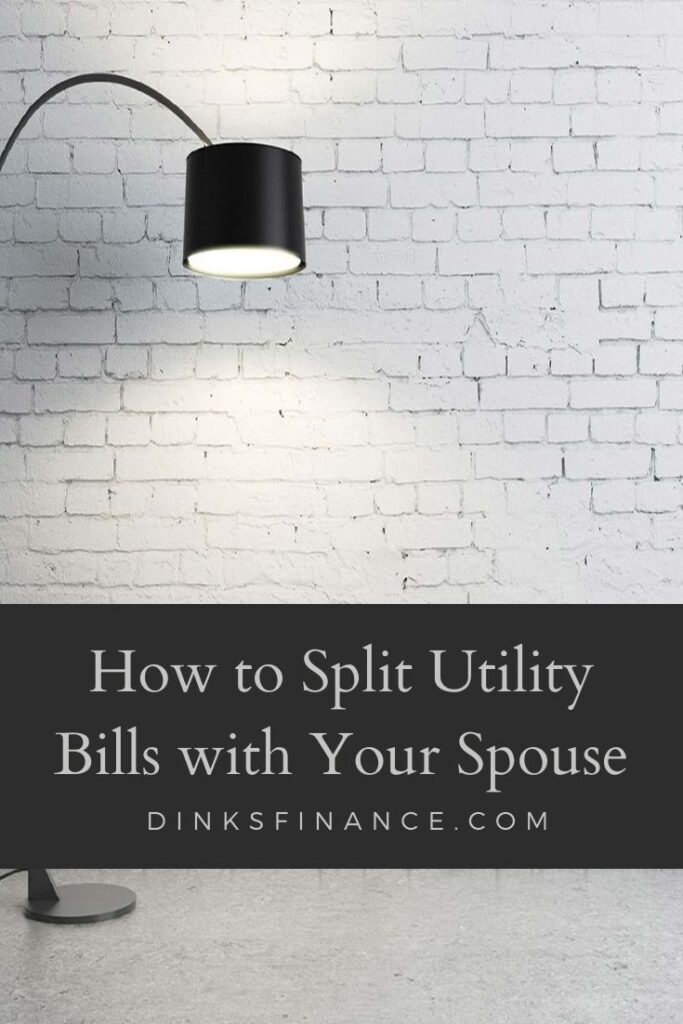 Equality is an important factor in successful relationships, including financial equality.  Decades ago, when our parents and grandparents got married, they likely merged finances together.  While many couples still do that, many decide to keep their finances separate.  If you keep them separate, you must figure out an equitable way to pay common expenses including utilities, entertainment, food, and rent or mortgage.  There are a variety of ways you can split and pay these expenses.
How to Split Utility Bills with Your Spouse
There are three main ways you can split utility bills, one more equitable than the others.
Split Them Based on Percentages
The most equitable way is to split them based on the percentage of household income that each partner earns.  For instance, let's say you earn $80,000 and your spouse earns $60,000 for a household income of $140,000.  You earn 57% of the household income; your spouse earns 43%.
If you have a $300 electric bill, based on percentage of household income, you should pay $171 of that bill (57%), and your spouse should pay $129 (43%).  The idea is that since you bring home more money, you should be able to equitably pay a larger portion of the utilities (and other household expenses).
Split the Utilities 50/50
A less equitable, but easier to determine, way to split expenses is to just split them 50/50.  On that $300 electric bill, you pay $150 and your partner pays $150.  The problem with this method is that if one partner earns significantly more than the other, this kind of split is not equitable.  If you earn $100,000 and your partner earns $50,000, you earn twice as much as your spouse, but you're paying the exact same amount in utilities, leaving you will more money at the end of the month than your spouse.
Each Has His/Her Own Bills to Pay
The third way to split utility bills with your spouse is to assign each spouse a certain bill.  For instance, one spouse pays the water and gas bill each month and the other spouse pays the electric bill.  This method is simple.  (No math required to figure out who owes what.)  However, it can be inequitable.  In our household, for instance, the water and gas bills combined are routinely lower than the electric.  If you choose this route, you may end up with one spouse shouldering a heavier financial burden than the other.
How to Pay Utility Bills
Once you've determined the way you want to split the bills, there are two ways you can decide how they actually get paid.
Pay Out of a Joint Account
One simple way is that both partners put the money they owe for utilities in a shared bank account.  Then, the utilities are paid out of this fund.  Using this method, either spouse can pay the bills, and both partners can see what was owed and what was paid.
Pay Out of Your Own Account
Another way, especially if you just decide to assign each spouse certain utility bills to pay, is to have each partner pay the bill out of his/her own personal account.  Again, this is a simple way to arrange payments, but be careful.  Make sure that each spouse has access to the utility accounts and can see them at any time online to monitor what is due and what has been paid.
Otherwise, if you have one partner who is bad at money, that person may neglect to pay the bills, and the other partner would have no way of knowing, at least until the utility is turned off!
Final Thoughts
How to split utility bills with your spouse and pay them largely depends on what option you're most comfortable with.  However, in the long term, the most equitable option is likely the best for both parties and will help you avoid potential arguments.
Read More
How to Manage Your Finances as a Newly Married Couple
How to Talk about Finances with Your Significant Other