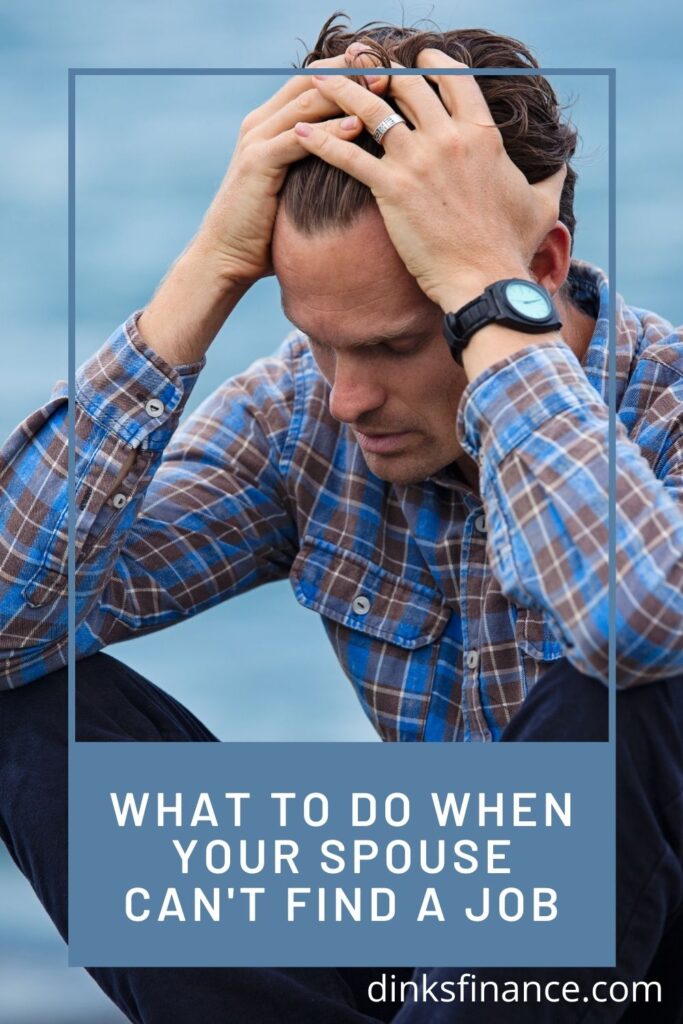 As DINKS, you and your spouse likely rely on two incomes to meet your monthly obligations, save for retirement, and have some money to spend on fun expenses like travel, clothes, and meals out. When one of you loses a job, you may both worry. The uncertainty of job loss is often the most difficult to handle—when will your spouse find another job? Will the job pay as much as the previous job? What will you do if your spouse can't find a job? With job loss comes anxiety and stress, but there are ways to reduce it.
What to Do When Your Spouse Can't Find a Job
There are several steps you can take to make a time of unemployment less stressful.
Revamp Your Budget
As soon as you find out about the job loss, revamp your budget. You'll want to cut unnecessary expenses so that the remaining spouse's income will stretch further. This can hopefully help you avoid dipping into your emergency fund too deeply or going into debt during this time.
Slashing your budget can be difficult, but remember, this move is only temporary. Once your spouse finds a job and you recover from this temporary setback, you can go back to your old budget.
Network with Friends and Family
Although your spouse may be embarrassed that she can't find a job, now is not the time to sulk quietly. Instead, both you and your spouse should let your friends and relatives know that your spouse is out of work and looking for a job. You never know who in your circle might know someone who can help connect your spouse with a new job.
Be Supportive
When one spouse loses a job, both spouses often feel depressed, anxious, and short-tempered. As a spouse who is still employed, you may feel extra pressure because both of you are relying completely on your income.
However, take the time to be supportive and encourage your spouse. You will get through this together, and your spouse will more than likely find another job. By encouraging one another, you can make a difficult situation less challenging.
Also, keep in mind that when people lose their jobs, their feelings of self-worth often go down. Make sure to take the time to give your spouse attention and show her that's she's appreciated and loved.
Take Time for Yourself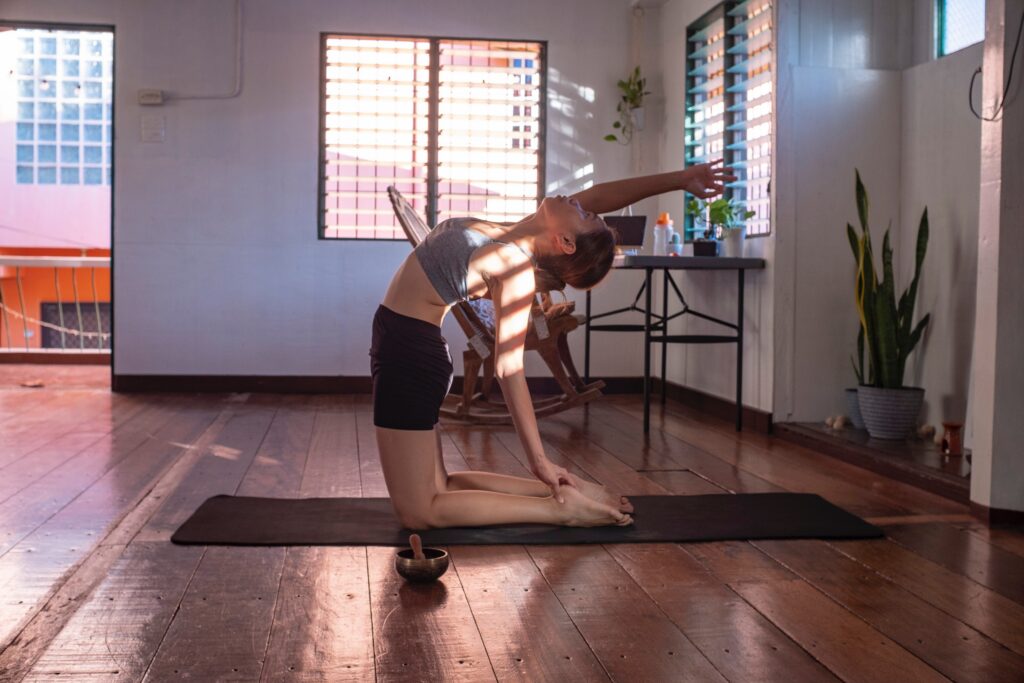 You may find yourself having to be many things for your partner—cheerleader, empathizer, shoulder to cry on. In addition, you still have to maintain your own job and other responsibilities.
This can all be a lot for one person to handle, so feel free to take time away. Some days that may be just relaxing in a nice bubble bath, other times it might be going for a walk alone or meeting a friend at a coffee shop. No matter what you choose, be sure to take time to care for yourself. As the saying goes, "You can't pour from an empty cup." Your partner needs you to be at your best.
Consider if Each of You Should Take on Additional Work
If you're now the primary breadwinner and have the opportunity to make extra money, discuss with your spouse whether that is a good idea. You may be able to get extra hours at work, start a side hustle, or find a temporary part-time job like tutoring if you're a teacher.
Likewise, if your spouse's job search drags on for several months, he may want to consider getting a part-time job. True, searching for a job and going to interviews does take quite a bit of time, but a part-time, flexible job can help him bring in some extra money and break the monotony of constant job searching.
Encourage Your Spouse to Hire a Job Coach
If your spouse lands job interviews but is never offered a job, encourage her to hire a career coach. A good career coach can help her determine her strengths and weaknesses as well as how to be a stronger candidate during the interview process.
The downside is that a career coach is not cheap, but if he helps your spouse land a job (hopefully a job that pays better than her previous one), then he's well worth the money.
Consider Whether Going Back to School Is the Right Choice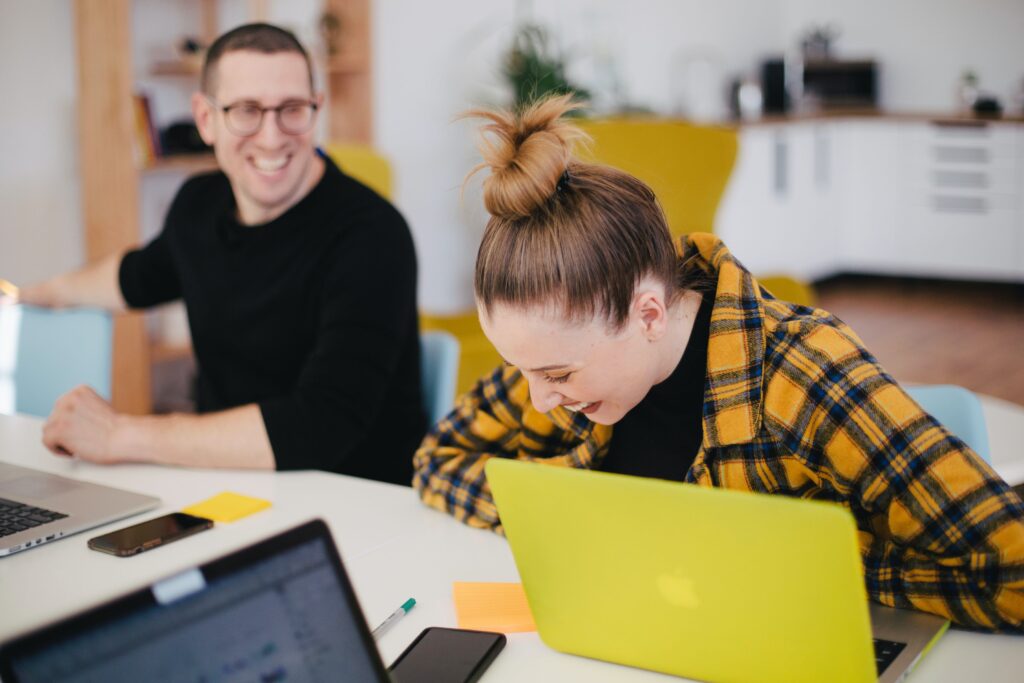 Another consideration that you should be open to is having your spouse go back to college. If he has a bachelor's degree, will his career prospects improve if he has a Master's degree? Or, is it time to pivot to an entirely different career?
One married man I know lost his job, went back to school to become a pediatric nurse, and couldn't be happier in his new career. He's also making more money than he was previously.
Sure, going back to school will require a sacrifice for both of you, but if it improves your spouse's job prospects and security, it may well be worth a temporary inconvenience.
Be Willing to Move
Finally, be open to relocating. For some, leaving the area that you live in can be difficult. However, your spouse's job prospects may increase dramatically if he's willing to move to another area of the country. Of course, make sure that you research the cost of living in the new area to make sure your combined income will be sufficient to maintain the same lifestyle.
Final Thoughts
Losing a job is difficult, but if your spouse can't find a job, that is even more difficult. There are many steps you both can take from adjusting your budget to hiring a job coach, to considering relocating for a job that can help your spouse. Remember, he or she will eventually get another job. Recognize that most of the anxiety you feel comes from not knowing when the job will come, but trust that it will.
Read More
10 Tips on How to Get Health Insurance without a Job