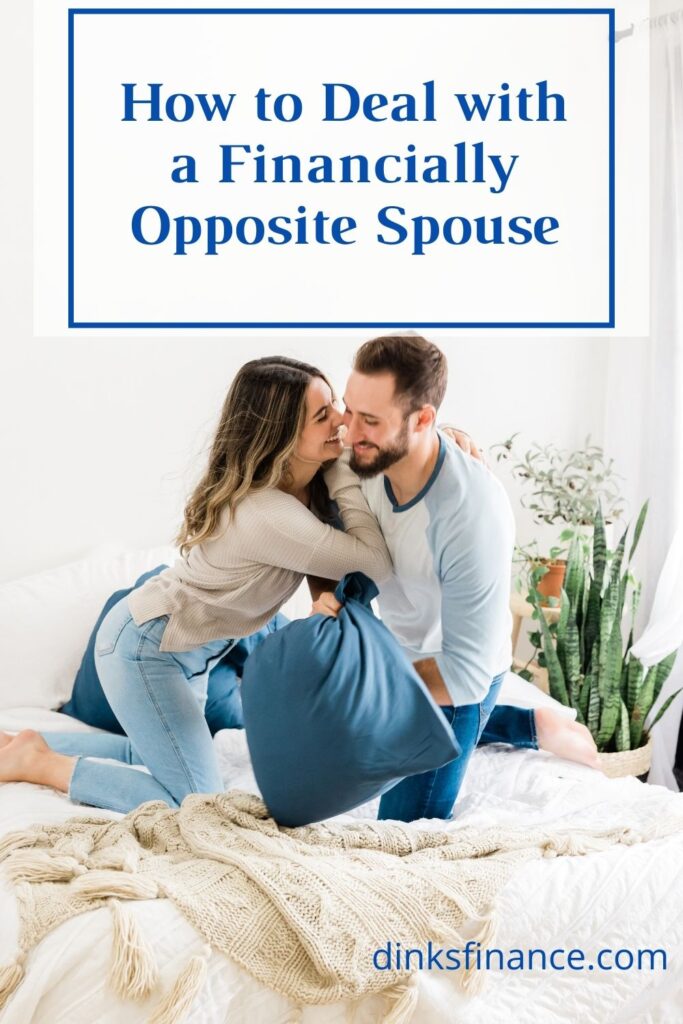 You know the old phrase, "Opposites attract." There is truth to that phrase, especially when it comes to money management. A frugal person can learn to relax a little and have more fun from a partner who loves to spend and enjoy money. However, the spendthrift partner can also learn to save more from the frugal partner. Ideally, the two balance one another out. However, before that can happen, you each need to learn how to deal with a financial opposite spouse.
How to Manage Money with a Financial Opposite Spouse
Learning to manage money together as a couple is challenging, no matter who you are. If you've been a single adult for some time and are used to making all of the money decisions on your own, learning to manage money as a couple may be a struggle. However, you can choose between several strategies to make the transition smoother.
Combine All Accounts
Earlier generations combined all accounts when they married. His money became her money; his debt her debt and vice versa. However, millennial couples are less likely to do this. Yet, even so, according to Business Insider, 63% of millennials do combine their finances.
Benefits of Combining Finances
If you decide to combine accounts, you likely will find that you can more easily get a complete picture of your finances. Since every account is joint, you can see at a glance your complete financial portfolio. This is ideal for couples who have the same financial background and goals.
Drawbacks of Combining Finances
If you have a financially opposite spouse, this method of managing money may be challenging. If you're a saver, you might like to see a couple thousand dollars' cushion in your savings account. However, your spender spouse might see that money and think you're doing fine financially, so he should be able to spend that money without issue. Likewise, if you both spend from that account without consulting one another, you may sometimes spend too much because you both think there is adequate money there.
If you choose to combine finances with a financial opposite spouse, allow yourself a few years to iron out the kinks and compromise so this method works for you. This method can work beautifully, but it takes time. For instance, my cousin was a spender when she married her frugal husband, but over the years, she came around to his way of thinking and is now just as frugal or more than he is. You would never guess that she used to be a spendthrift.
Have Some Combined Accounts and Some Separate
If you have different money personalities, you may benefit from having combined finances for most items and separate accounts for discretionary items. For instance, you pool your money together in one account for your household expenses, but then you each get a separate account for discretionary spending. Agree on a monthly discretionary amount for each of you, and then feel free to spend that money from your separate accounts each month.
When you separate accounts like this, you may avoid fighting about money differences. If you want to spend money on Starbucks each day, you can. If she wants to spend money going out to eat with the girls, she can. While these purchases from a joint account may annoy each of you, when they come out of a separate account that you don't see, you will likely be less annoyed. Fight averted.
Have All Separate Accounts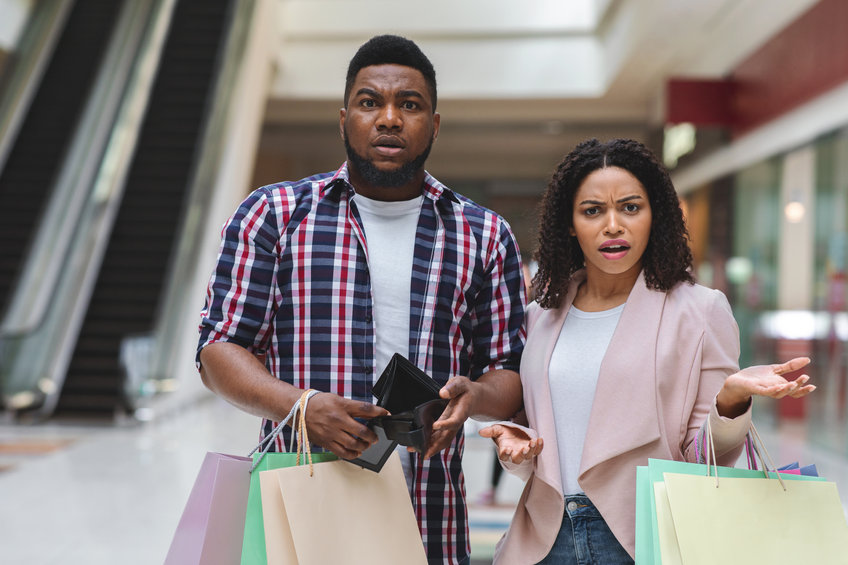 Many millennials choose to have all separate accounts. Doing so can be the perfect solution if your money styles vary widely or if you have different financial backgrounds. For instance, if you marry someone who has filed for bankruptcy in the last seven years, you may want to keep your accounts completely separate. That allows you to maintain your stellar credit rating; if you merged accounts with your spouse, your credit rating would likely suffer.
Have Money Meetings Regularly
Regardless of which money management style you choose, take the time to have regular money update meetings. If you have combined accounts, this allows the budgeter in the family to share with the non-budgeter where finances stand. Together, you can make financial goals for the next month and year.
If you opt to have combined finances with separate discretionary accounts, there is no need to go over what you spent in your discretionary funds. That's why they're separate! As long as you each stay within the budgeted amount you agreed on for these accounts, only focus on the joint account.
Even if you keep separate accounts, you should still have regular money meetings because you likely each pay a portion of household expenses. In addition, you should set money goals together and each save for future goals and expenses.
Seek Counseling If Necessary
Our financial beliefs and preferences are deeply ingrained from our childhoods. If you have tried to negotiate with your financial opposite spouse and are not successful, don't continue to argue. Instead, seek counseling. A certified counselor can help you each understand how your backgrounds and upbringings affect how you think about money now. When you each understand how the other learned their money beliefs, you can work together to create a new system with the help of the counselor.
Final Thoughts
Learning to manage finances together is difficult for most newly married couples. Each partner brings expectations and habits from how they managed money when they were on their own and how they watched their parents manage money. If you marry a financially opposite spouse, understand that you will likely have money differences. You may need years to develop a system that works for both of you and your differences.
If you find after a few years you're still disagreeing and arguing about money, please seek professional help. A professional counselor can help you compromise and find a way to respect one another's financial styles while still getting ahead financially as a couple.
Read More
How to Deal with a Spouse Who Keeps Borrowing Money
How to Tell If Your Spouse Is Hiding Money