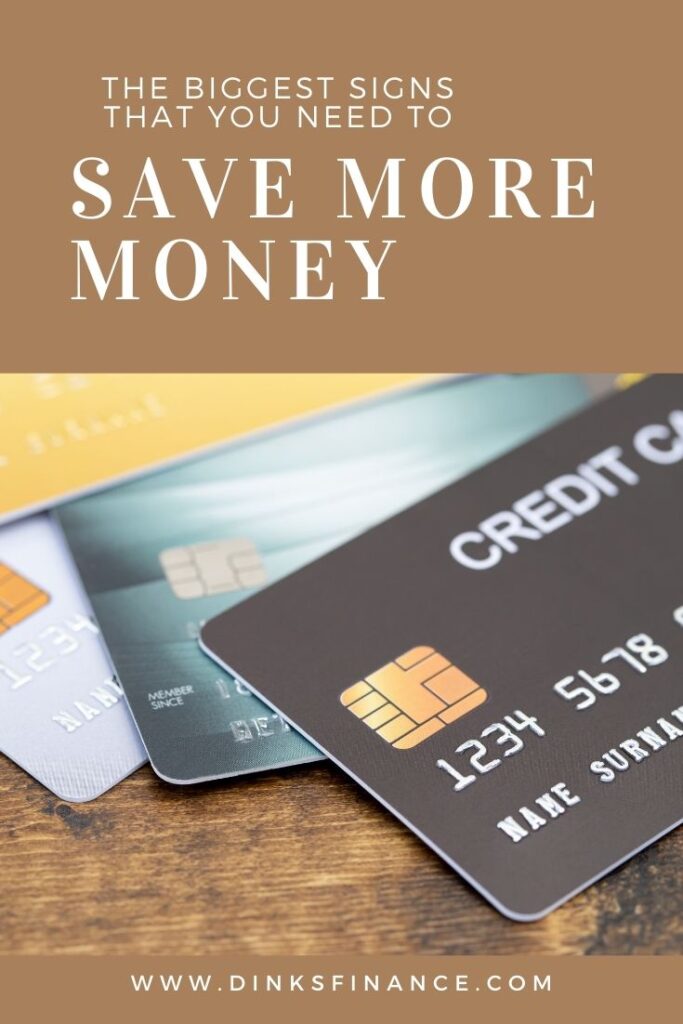 According to CNBC, "the typical American has an average of $8,863 in an account at a bank or credit union."  However, that number is just an average.  How much each person saves depends largely on their age and whether they're single or married and if they have children or not.  To illustrate this, CNBC goes on to further share that "60 percent of millennials don't have enough money to cover a $1,000 emergency."  Considering we're coming out of a pandemic where millions of Americans lost their jobs for months or even longer, many Americans now realize they need to dramatically increase their savings.  Before the pandemic, a $1,000 emergency fund might have been enough, but now we all know differently.  This is the time to reevaluate your savings plan.  If you can agree with several of the signs below, you may not be saving enough money.
Signs You're Not Saving Enough Money
There are many signs that you're not saving enough money.
You are living paycheck to paycheck
If you're living paycheck to paycheck, you may, as the famous expression goes, "have more week than money" meaning you run out of money well before your next paycheck.  You may find yourself borrowing money from others until your next payday.  If an emergency happens, you panic because you literally have no money left for an extra expense.
You don't save for irregular expenses
Maybe you have enough money (barely) until your semi-annual car insurance payment comes due or your property tax comes due.  Then you have to scrimp and slash other spending areas until you have enough money to pay the irregular bill.  You may even have to make that payment late until you can scrounge up enough money.
To remedy this problem, you need to start to set aside money for irregular expenses.  If your property taxes are $3,600 a year, you should put aside $300 a month so you know when the payment comes due, you have the money in full to pay without scrimping through a few months.
You have credit card debt
If you have a budget and a savings account, you shouldn't have credit card debt.  Credit card debt is one of many glaring signs that you're spending too much and not saving enough money.
If you're in this situation, try not to feel bad.  Millions of Americans carry credit card debt.  However, you can change your lifestyle so that you can get out of this situation.  Getting out of credit card debt will help you keep more of your money in your pocket.  You'll have today's money to save or spend on today's expenses rather than today's money going to yesterday's expenses.
You can only pay the minimum on your credit card debt
Do you have several credit cards with balances, but you can only afford to pay the minimum on each card?  Then that's a clear sign you're spending too much money.  Paying just the minimum will take you literally decades to pay off your credit cards.
You don't have an emergency fund, or your emergency fund is too small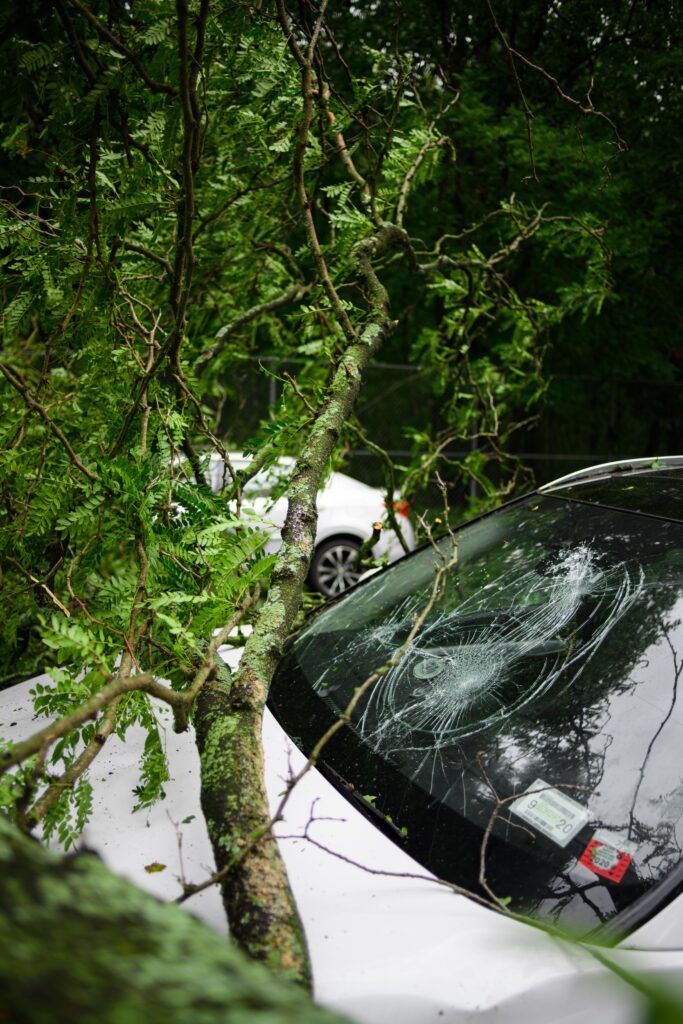 While many Americans don't have an emergency fund at all, others take stock in Dave Ramsey's advice and create a baby emergency fund of $1,000 and call it good.  While a $1,000 emergency fund is a good start, it's just a start.  In this day and age, $1,000 won't cover most emergencies.
For instance, let's say you need a new transmission for your car so you can drive to work. According to Transmission Repair Cost Guide, a transmission repair can cost anywhere from $1,800 to $3,400. As you can see, you could use up your entire $1,000 emergency fund, and you would still likely owe thousands on this car repair.  This is often when people add on credit card debt, compounding the problem.
You don't have a retirement fund
According to CNBC, "15% of Americans have no retirement savings at all."  If you're among the 15 percent, or if you have meager retirement savings, you likely have a spending issue or a low-income issue.
However, each year you're aging, and retirement is coming, likely sooner than you think.  You'll need money to live on in your golden years.  Plus, that money needs time to benefit from compound interest, so the sooner you can begin saving, the better.
| Apps | Fees and Minimum | Best for: |
| --- | --- | --- |
| Digit | 30-day free trial period. $5 per month | Setting aside automatically. |
| Acorns | $1 per month | Spare change investing. |
| Qapital | $3 membership | Letting you set rules to automate savings. |
The Remedy
The six signs listed above can all be solved by doing three things: creating a budget, reducing expenses, and increasing income!
Create a Budget
If you have never budgeted before, I would recommend starting with a zero-based budget to see where every single penny is going. This isn't necessary every single month, but just the first month so you can see exactly how much money you are spending unnecessarily.
By creating a budget, you will be able to set goals for how much money you would like to save and have in your emergency fund by certain dates.
Reduce Expenses
Any and all unnecessary expenses will be much easier to find and eradicate from your regular monthly spending when you keep track of your expenses for one month.  Giving up the things you enjoy like dining out and getting your nails done is difficult.  However, remember that you're only doing this for a short time until you can get control of your finances.
When you have an emergency fund, a retirement fund, and no credit card debt, you can choose to spend your miscellaneous money however you would like within reason.
Increase Income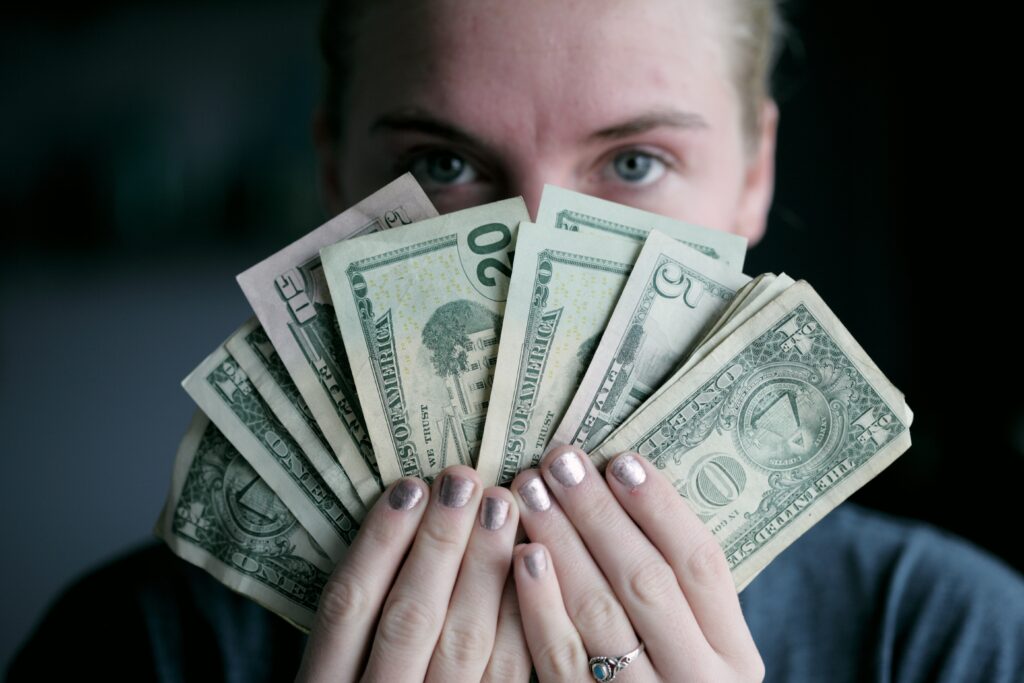 Sometimes, you can create a budget and curb expenses, and it's still not enough to improve your financial situation.  In that case, you'll need to increase your income.  You can do this by creating a side hustle, asking for a raise, or even looking for a new job.
Final Thoughts
If you have several of the above signs that you are spending too much money, take action now.  Once you create a budget and stick to it, reduce expenses, and increase income, you will be able to quit living paycheck to paycheck. Watching your savings rate increase and your accounts grow will give you the peace of mind needed to conquer any unexpected expenses.
Do you have a budget? If so, let us know in the comment section!
For more great reads, check out these articles!
3 Side Hustles You Can Do as a Couple
Getting Together, Getting Hitched, Prenups and More
5 Most Profitable Real Estate Strategies