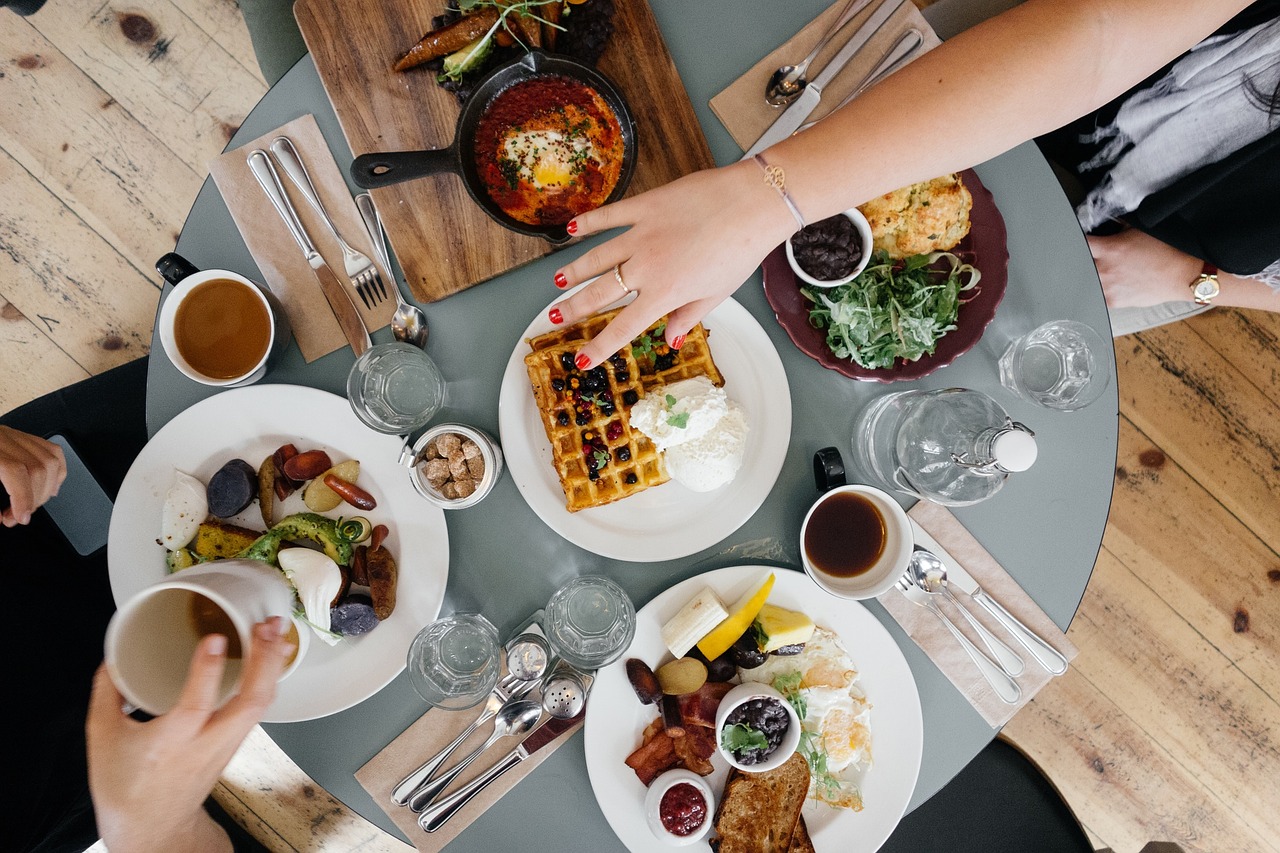 We have to eat to live, but are you spending too much of your money on food? The United States Department of Agriculture releases a monthly report on the cost of food. Couples who are on a tight budget spend an average of $493.40 a month, while some spend an average of $765.20. And, this only includes food prepared at home. Add eating out and you have a much higher amount spent on food each month. If you're trying to stick to a budget, you'll likely need to find a way to save money on food.
Some couples prefer to eat out because it's more convenient. Others struggle with cooking just for two people. You may have a tight budget or just want to reduce your food costs to save money. No matter what the reason is, you have several easy ways you can save money on food.
Plan, Plan, Plan
Take the time to plan your menus. But don't just base them on what you like. Scour the grocery sale ads for your areas. Thanks to technology, you don't have to buy a newspaper to find out what is on sale. Flipp is an app that includes most grocery ads in the same place. You can even make a grocery list. If you don't find your store on the app, you can go to the store's website to check out the weekly specials.
When planning, take advantage of the sales. Buy a lot of an item if it's at a good price that week. We have stuffed our freezer full of deals on chicken, ground beef, and sausage. It cut the grocery budget for the next several weeks.
Stores such as Costco and Sam's Club appear to have some great prices. But do you have room to store 20 pounds of ground beef, even if it is a dollar cheaper than the grocery store? And some deals at warehouse stores are not cheaper than grocery stores. Include comparison shopping in your planning.
Coupons, Loyalty Cards, and Savings Apps
I love savings apps, but I will admit to being sporadic in using them. I paid for some baseball tickets using Ibotta and I have enough on Fetch to buy some coffee. These apps are good if you want to slowly build savings, but don't expect to save a ton of money up front. It took me about a year to save enough money for the baseball tickets on Ibotta. The upside was I did try some products I wouldn't have tried just to get a discount. Many of the products featured on apps are new.
You can thank technology again for eliminating the need for newspapers on the dining room table. Websites and apps like Coupon.com have savings you can download to your phone. If you want to be old fashioned, you can print and clip coupons from your computer.
Store loyalty cards are a necessity if you want to get great deals. But some retailers like Kroger also allow you to collect points for every dollar you spend. You can use the points to save on gas.
To Dine Out or Not?
Having someone else cook your meal is nice, but it can be expensive. However, you don't have to totally deprive yourself. Just work it into your monthly budget. We set our budget for groceries and dining out, which motivates us to save money at the grocery store.
Many fast food and casual restaurant chains have apps that offer deals on food. Follow your favorite restaurants on social media where they often announce exclusive deals. You can also check newspapers and flyers for coupons. With a little planning and effort, you can still enjoy the food you like, while staying on budget.
How do you save money on food? Let us know in the comments below.
Read more
Ways to Reduce Food Waste
How Good Is Dollar Store Food? 
Do Food Stamps Roll Over?