All,
For this posting, I'm sharing a couple of neat finance sites I found, as well as a personal wealth update.
Here are the two sites I found:
So I was looking around for additional passive income sources this morning and came across Neevo. Neevo is an AI training site where you can get paid to help train the software by doing micro tasks like grading essays or correcting grammar mistakes in text messages. The site says pretty much all you need to do is be human, have time, and have an active PayPal account. I haven't used it yet, but it looks fun.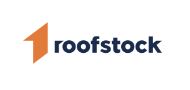 Roofstock is the second site I found this morning. Roofstock has a business model where they help you buy single-family residences and provide full-service property management. The company is geared toward medium-high net worth investors, with most properties valued at $100 thousand up to about 600K — meaning this could be an excellent investment opportunity if you have the cash for it. Roofstock is here.
My Own Wealth Building
Today I did a few things that won't move the needle but will add incrementally towards my net worth goals this year.
1) Prosper. Added some money to my Prosper.com account. It was only $50 bucks, but it was what I wanted to do for the year. My Prosper portfolio has been paying about 4.6%, which is way less than current inflation numbers.
2) SMBX. I also added three more bonds on SMBX. I like SMBX. It's a neat little marketplace for small business bonds. I like it because it's improving minority access to capital. It is also a nice way to diversify away from stock and real estate. Its website is here.
3) Debt. I was able to get a big chunk of my credit card debt paid off – that was a huge relief.
4) Lots of dividends. I have like fractional shares in over 30 stocks. So every few days I get an email saying I've got a dividend. Most of them are pretty small – like 2 cents or a dollar or whatever.  While the amount of money is small, getting emails is a confidence builder.
5) Bought Stock. Picked up about $25 worth of the S&P 500 and $25 in Costco stock. I bought this via Stockpile, which is a kind of a dumb move because my stockpile account isn't tax advantages and I haven't maxed out my retirement. That said, there is a virtue in acting so I went ahead and bought the stock. Costco has been making money hand over fist and profited a lot from the Covid 19 Pandemic.
For more on wealth building research read these:
How Much Wealth Did James Have In May 2022?
Our Top Ways To Make Extra Money
List of Microincome and Microsavings Apps
James's December Net Worth – Drooping Assets and Living Off The Land
SMBX – Bonds For Socially Conscious Investors With An Appetite For Risk
Readers, do you have any wealth-building wins you'd care to share? Leave us a comment below.