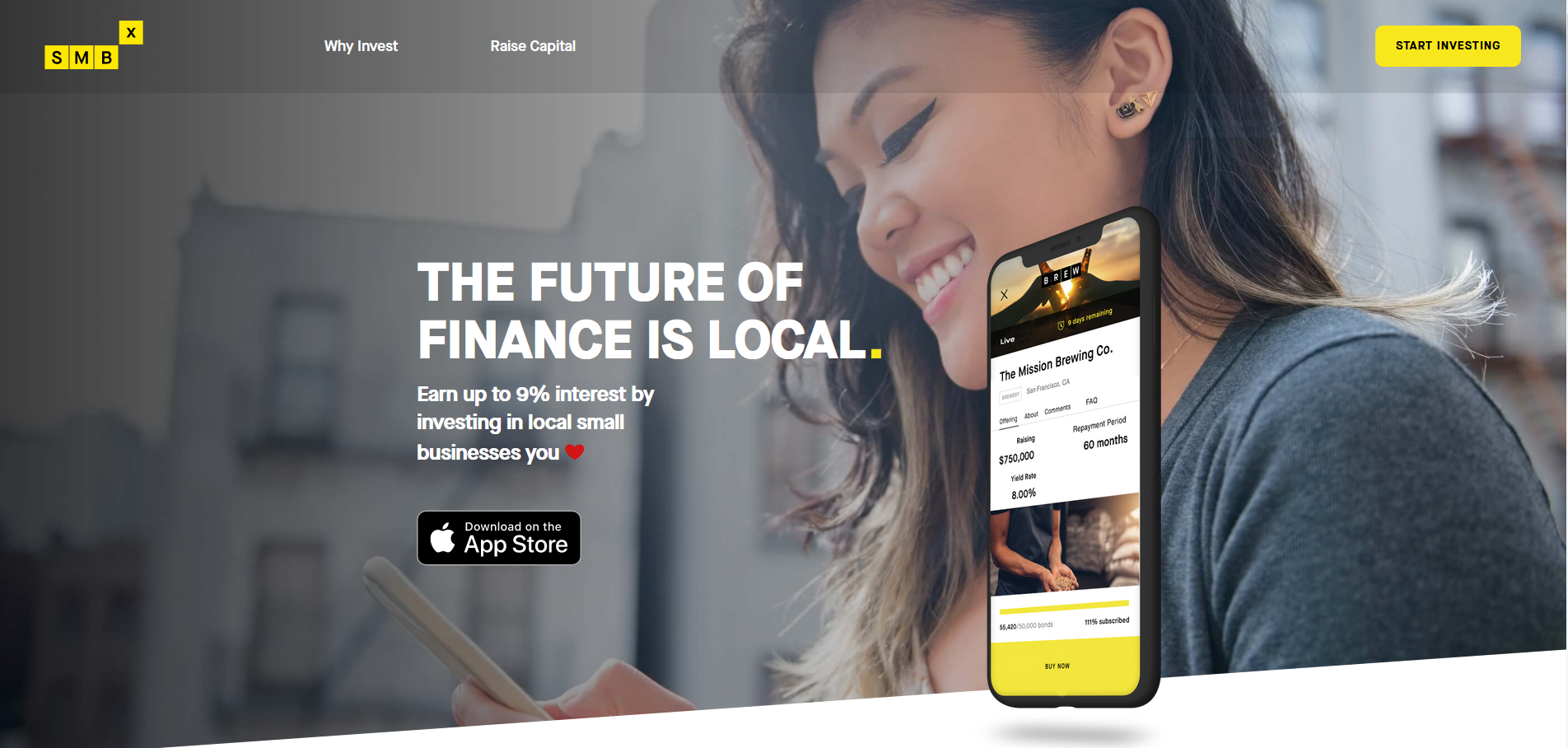 Long-time Dinks readers will know that we're not shy about FinTech investing opportunities. A few weeks ago, I found a neat little start-up in California called SMBX. It is building a crowdfunded marketplace for small business bonds — a historical first.  It's an interesting company, so we're covering it in depth here.
Before we launch into this, here's what you need to know.
What Are Bonds?
Per the Securities and Exchange Commission, a bond is basically an IOU. Borrowers issue bonds to raise money.
When you buy a bond. You are lending to the issuer, which may be a government, municipality, or corporation. In return, the issuer promises to pay you a specific rate of interest during the life of the bond. It also promises to repay the principal of the bond when it comes due after a set period of time. In general, bonds are less risky than stocks. Although, this can vary depending on the type of bond.
Unlike stocks, after bonds are issued, they are typically bought and sold in over-the-counter (OTC) markets. These markets are usually dominated by large institutional broker-dealers. Again, relative to the stock market, the bonds market is typically inefficient with fewer rules, less oversight, and higher costs.
Several things make SMBX interesting for investors.
Interesting Leadership, New Company
The California-based founder is Benjamin Lozano. Lozano is an unusual and fertile thinker, with a history of academic work in the ontology of finance. He founded SMBX with long-time collaborators Bhavish Balhotra, Gabrielle Katsnelson, and Jackie Chan. They've got obvious chemistry and they're all in their late 40s, which is common for startup leaders.
Here is one of their team videos:
SMBX received
venture funding
from several impact investing outfits: Better Ventures, Impact America, Ironfire Ventures, and UC
Berkeley.  All of these funders
are specifically focused on supporting companies with a social impact mission. So, the leadership team and social mission suggest SMBX is qualitatively different from most run-of-the-mill profit maximization enterprises.
The platform is new. SMBX was first registered with the SEC in 2018. The experience of the peer-to-peer lending market has shown that it's not easy for companies such as prosper.com and LendingClub to grow their businesses based on charging processing fees to issue debt. SMBX's monetization model charges borrowers 3.5 percent of funded loans.
Its platform currently shows that it has 16 bond issues, with ten being completed. The total amount of funded bonds so far is $1,342,510.00. At SMBX's fee rate, that's about $46,000 in revenue. This isn't enough to support four core staff. However, this isn't really a problem as the company has venture capital funding, which also means it'll need to scale quickly to make its model viable.
Small Business Bonds Are a Totally New Asset Class
What's really amazing about the SMBX model is it's creating a totally new asset class. Nobody has really made a marketplace for small business bonds using digital crowdfunding before. It's totally unique in human history.
Private Bond Markets Have Contributed to Instability
Private capital has traditionally dominated bond markets. With bonds being largely traded by broker-dealers funded by institutional or private money. This has historically contributed to the concentration of wealth and its associated problems.
And – in case you haven't noticed, wealth concentration has become a serious issue. This has historically lead to dangerous social and economic instabilities. Famed investor Ray Dalio has noticed this. He recently posted in a LinkedIn update:
The Cycle of Internal Order and Disorder & Where We Are in It

Classically, the big cycle transpires with periods of peace and productivity that increase wealth in a disproportionate way, which leads to a very small percentage of the population gaining and controlling exceptionally large percentages of the wealth and power, then becoming overextended, then encountering bad times that hurt those who are the least wealthy and powerful the hardest, which then leads to conflicts that produce revolutions and/or civil wars, which after completed, then lead to the creation of a new order and the cycle beginning again.

The current state of the U.S. bond markets frankly contributes to the timeless cycles Dalio noted. Basically, if only big banks and rich people have access to bonds and their advantages (portfolio stability, and regular income, etc.), the rich increase their control over the nation's wealth, alienating the rest of the population.
Public Crowdfunding Could Reduce Disparities
In 2019, Americans of African descent had a median family net worth of $24,000. This is the lowest of any ethnic group measured in the Federal Reserve's Survey of Consumer Finances. Part of the reason for this is lower average incomes and reduced chances of receiving inheritances. This also means that, on average, African American people have less capital to work with and are less likely to afford the $1,000 price of most bonds.
Funding small business growth can be a challenge for minority business owners. Obtaining traditional bank financing is often tougher for minorities than others due to issues such as insufficient credit, limited banking history, or unconscious bias. In cases when traditional bank financing is not available, business owners are often forced to utilize high-interest predatory lenders.
SMBX's model represents potential solutions to these problems. SMBX has a $10 dollar minimum purchase price. It's designed so that anyone with a U.S. bank account can buy in. This means that even low socioeconomic people can afford to invest, and minority businesses can get access to funding opportunities that might not be otherwise available due to institutional barriers. This is largely because SMBX operates on a crowdfunding model. Businesses can work with their existing customer base to fund their bond offerings, circumventing the need for traditional financing.
SMBX is New, And Not Risk-Free
It is having some trouble attracting investors. I think this is due to a couple of reasons. First, nobody has heard of SMBX and most of the companies on the platform. Second, SMBX is the initials for The Small Business Exchange, but it also stands for Super Mario Brothers. So if you google for SMBX, you get a bunch of hits for Super Mario Brothers-related content. Third, the investing public doesn't know how to judge the risk/return ratio.
Here are a few other things you should be aware of:
Bonds are out of fashion these days. With bitcoin and the equity markets generating double-digit returns nobody is excited about 6 percent real interest rates.
The assets are still not liquid, but that's normal for FinTech startups. Peer-to-peer lenders such as prosper.com and Lending Club weren't able to generate a marketplace for their securities, so it's common in the crowdfunded space. SMBX is built on a blockchain platform so it's possible it will have superior transparency when it comes to bond ownership pedigree.
Bonds have some risk, and small business bonds are riskier than other kinds of bonds. This is offset by the higher rates of interest paid.
Bonds are variable in quality, the financial strength of the businesses in the SMBX platform meets minimum criteria, but beyond that, it's variable.
Ultimately, with a new asset class, nobody really knows the risk. The data just isn't there to calculate realistic figures in SMBX's platform yet.
Who Should Buy SMBX Bonds?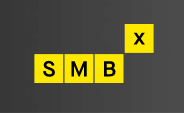 SMBX bonds have all the virtues of bonds as an asset class: asset value stability and income.  So if you're interested in having assets with stable prices and predictable income, SMBX isn't a bad candidate. You'll need to take a limited position though, as the platform is new and the risks of investing in small business bonds aren't well defined yet.
Ultimately, what makes SMBX interesting is the potential of the business model and the chance to make money, not just make money. So, if you want to add some diversification to your assets and you like supporting companies that can impact the structure of capitalism, SMBX would be a fun company to invest with. Check it out => here.
Here Are More Reviews of SMX Bonds
Saving Sherpa has a solid review of the company.
Mighty Bargain Hunter took a generally favorable look at it.
All Things Finance did a review and noted SMBX had somewhat risky securities but a good interface.
Have you had any experience with SMBX? If so, we'd love to hear about it in the comments section.
Image sources: Flickr.com, thesmbx.com
This article has been sponsored, all opinions are my own.