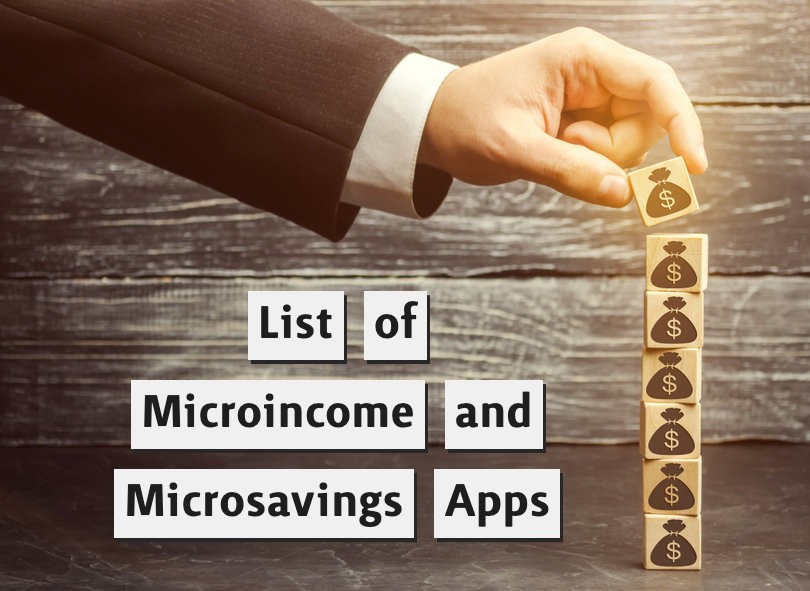 Hi All,
Like a lot of dinks, you probably have a full-time job and are interested in ways to economize without committing to a part-time job. So here is a comprehensive list of Microincome and Microsavings apps. By and large, these don't take a lot of time to set up and maintain. Many of them are also passive or semi-passive.
All of these pay small amounts in cashback, points that translate into dollars, Amazon credit or crypto, or micro-work which are 15-minute jobs that pay about $1.50 or so. Some of these, such as bandwidth selling apps or passive income apps have some upfront setup time, but little in the way of ongoing maintenance work.
Here is the list ordered by type of app:
Receipt Scanning Apps
Microsurvey Apps
Passive Income Data Sales Apps
Sell Your Spare Internet Bandwidth Type Apps
Fun "Take Quizzes and Get Modestly Paid Type" Finance Apps
This list of Microincome and Microsavings apps is bringing in maybe $350 per year. They aren't big moneymakers. However, using them can give you some extra money.
Which apps are worth your time?
The winners are:
1. Selling spare bandwidth apps. I have all five installed on both computers in my home. All five together generate about $10 per week.
2. For surveys: 1Q is the winner. It pays 25 cents per question. It has fewer questionnaires but at 25 cents per question, it is well worth it.
3. Invisibly – it's zero maintenance and pays regularly
4. Nielsen Opinion Rewards – also very low maintenance
5. Tapestri – it generates about 15 cents a day and pays on a net 60 basis.
6. Amazon Shopper Panel – it's $1 in Amazon credit per each receipt you scan. Most of the other receipt scanning apps pay pennies
Zogo is an interesting little app. It's funded by a credit union and you get paid in Amazon credits for doing educational modules about basic personal finance topics. It is good if you're a beginner and want to get paid to learn about personal finance.
By and large, this list of Microincome and Microsavings doesn't make sense if you're bringing in $150,000 or $200,000 annually. However, if you've got a lower salary and you want some extra money for groceries or for investing, a lot of these are worth the time.
If there are any good money makers that I'm missing, please let me know by leaving a comment below!
For more on generating Microincome read these:
Ways To Make Extra Money
Building Wealth on $600 Per Month
Wealth Building After The Basics
The Streams of Income Of The Wealthy
P.s This article contains referral/affiliate links.