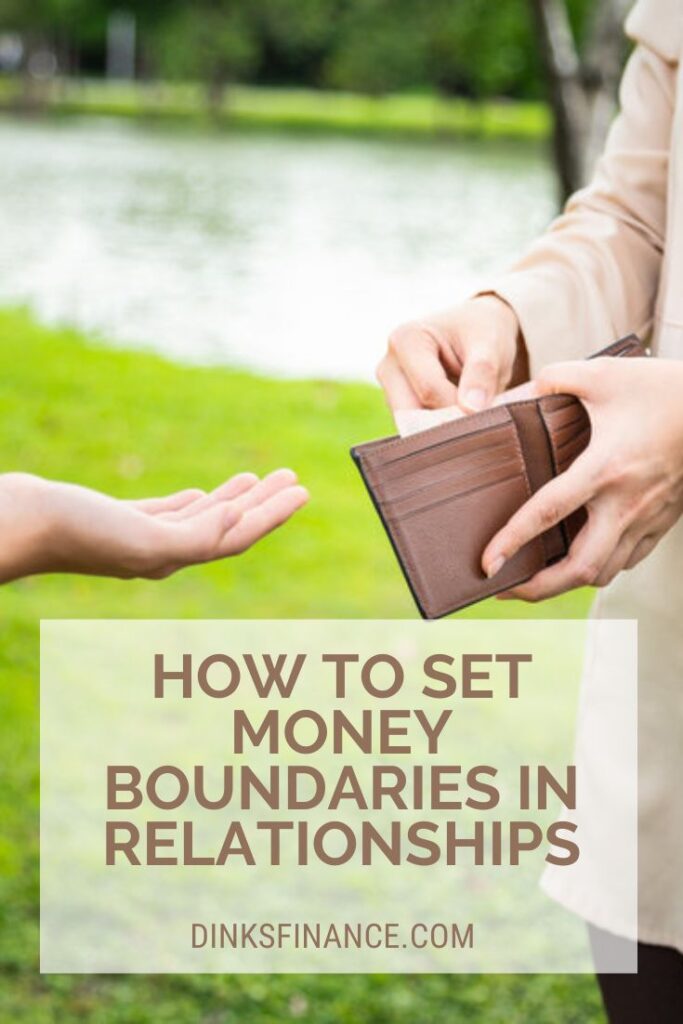 Donna's grown daughter, Felicia, asked her mother for money to start a new business venture. Donna didn't feel comfortable with the business, but she wanted to help her daughter. Plus, she knew if she said no, Felicia would threaten Donna by withholding Donna's access to her grandchildren. Donna pulled the money from her retirement account. Four years later, Felicia's business, which had struggled from the beginning, went bankrupt. Donna was left with almost no money in her retirement. Perhaps if she had learned to set money boundaries in relationships, Donna would have been able to say no and maintain her retirement fund.
How to Set Money Boundaries in Relationships
If you can relate to Donna, the time has come to learn to set money boundaries in relationships. While setting boundaries may feel uncomfortable, you must learn to do so to protect your own financial interests.
Never Go into Debt
If a friend or relative asks for money, don't consider lending them the money if you have to borrow money yourself to give to them. No matter your friend's or relative's cause, if you have to borrow, you don't have the money to help them. You must make sure to take care of your own financial needs first.
Evaluate the Situation
If you do have the money, take the time to evaluate the situation before you say yes. Is the person asking for money help facing a one-time difficulty such as a job loss or the death of a loved one? Or is this a recurring problem because the person has poor money management skills or routinely overspends? While you may comfortably say yes to a one-time request, think carefully before giving money to someone who is always short on cash.
Understand You May Feel Guilt
If you decide saying no to a money request is not only in your own best interest but also in the potential borrower's best interest, understand that you may feel guilty. Saying no may be difficult for you and make you feel guilt. Likewise, the potential borrower may try to make you feel guilty in hopes that you'll change your mind.
Understand You May Lose the Relationship
If you have a friend or relative in your life who is constantly searching for a handout and you firmly say no, understand that you may lose the relationship. Those types of people value relationships based on what they can get from others. If you learn to say no and keep saying no, that person may no longer find you useful because you won't give them money. Although losing this type of relationship is painful, recognize that unless the person changes, you're better off without him in your life.
Final Thoughts
Learning to set money boundaries in relationships is not easy, but it's necessary to protect yourself and your financial well-being. Know that when you say no to giving someone money, you risk feeling guilty and potentially losing the relationship. However, you gain self-respect because you're defending yourself and your money. As you get more confident, you'll find setting boundaries in relationships becomes easier, and you won't have as many people trying to take advantage of you.
Read More
How to Help a Spouse with a Spending Addiction