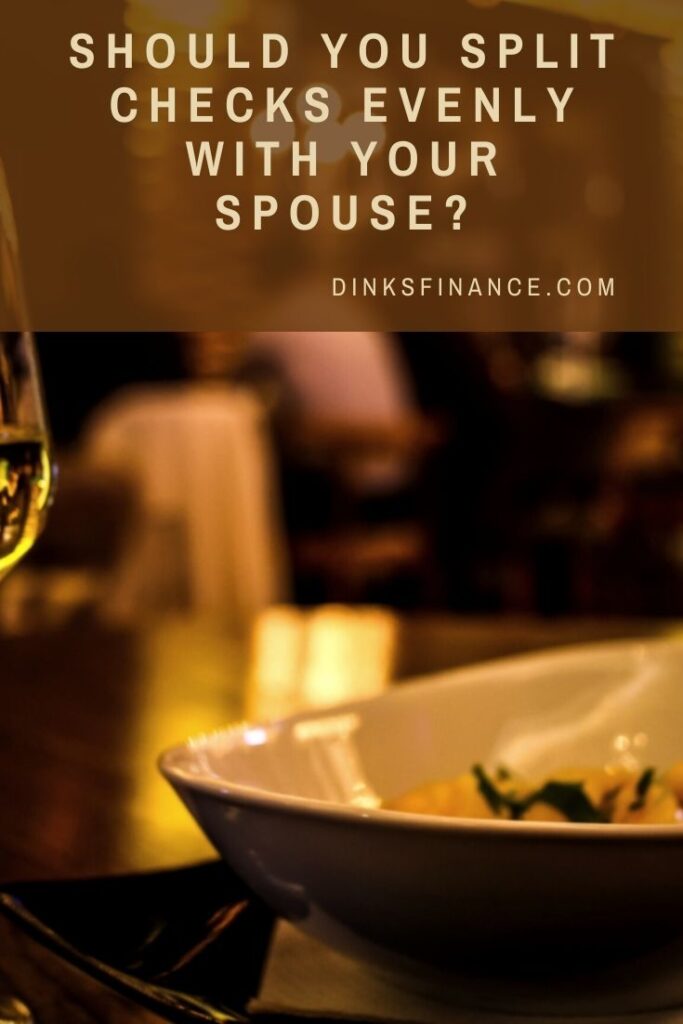 You know the awkward moment when you're sitting in a restaurant, having enjoyed an excellent meal and great company, when the check arrives. Should you divide the amount among all diners? Should you pull out your calculators and determine who owes what? That situation can get even more awkward if you're deciding if you should split checks evenly with your spouse.
Should You Split Check Evenly with Your Spouse?
The answer, of course, is it depends.
You Combine Finances
If you combine finances, you don't have a reason to split the check. What you pay to go out to eat is drawn from the same pool of money, so there's no need to worry about who orders what or how expensive each person's meal is.
You Keep Separate Finances
If you keep separate finances, you have a few options.
Split Checks Evenly with Your Spouse
The simplest method is to split checks evenly with your spouse. If your bill comes to $52, you each pay $26 and leave half of the tip. This is a quick way to determine who pays what and works fine if you each order roughly the same priced foods.
Unfortunately, that is not always the case. If one of you routinely spends more than the other, you may want to take a different approach.
Ask for Separate Checks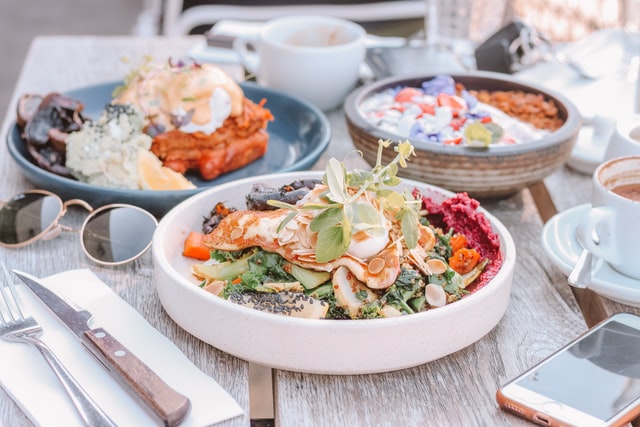 When my husband and I used to go out frequently, we'd usually have a disagreement about the cost. I liked to go out to eat several times a week. However, I tried to buy more reasonably priced items on the menu so we could go out more often.
My husband, however, had the opposite approach. He would prefer not to go out as frequently, but when we did go out, he liked to really enjoy himself. It was not unusual for him to buy lobster or an expensive steak. His portion of the tab would be double my portion.
If this is the situation with your spouse, splitting the check evenly is not fair. Instead, you should ask for separate checks.
Agree to Your Arrangement Beforehand
Whatever arrangement you pick for how to pay, make sure that you agree before you go to the restaurant. This will help you avoid a potentially awkward situation.
In our situation, we bickered over the best way to eat out for a year or so. Then, I realized that he was never going to change, and we only went out to eat once a week. Now, years later, we only go out to eat about three or four times a year, so we both order whatever we want and enjoy the meal.
Final Thoughts
Should you split checks evenly with your spouse? That depends on how you handle money within your relationship and if you order roughly the same-priced food.  Since dining out is such a large part of our American lifestyle, try to determine which method works best for you so you can iron out your arrangement early in your relationship. Then, you have more time to enjoy dining out peacefully.
Read More
The Biggest Signs that You Need to Save More Money
Here Are Some Easy Ways to Save Money on Food
The Three Dumbest Money Mistakes You Can Ever Make