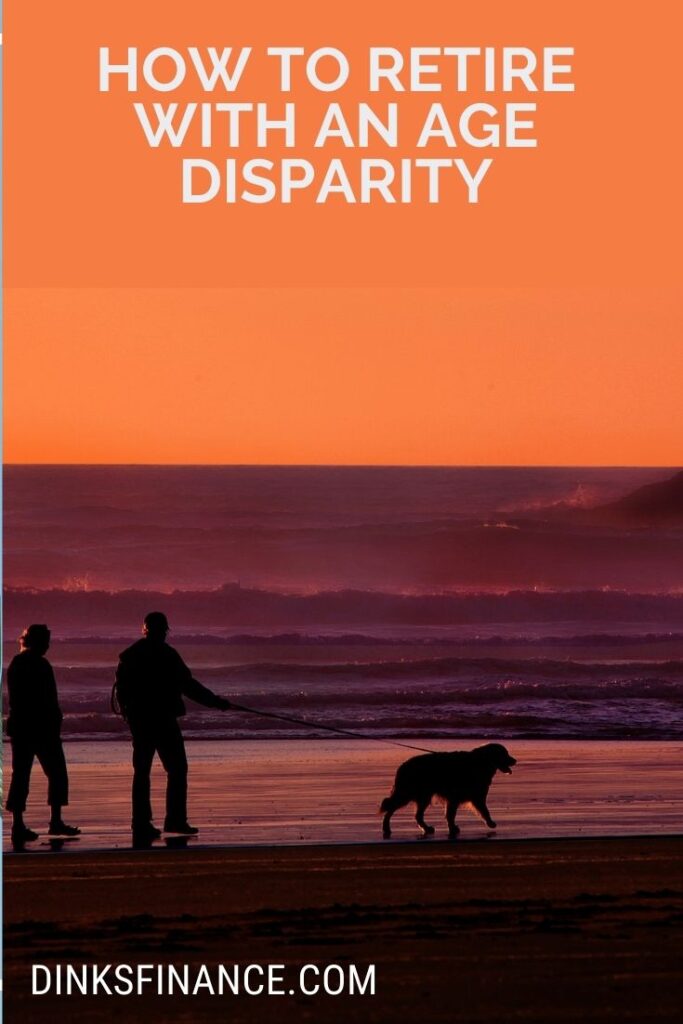 If you and your spouse have a large age gap, you're not alone, especially if you're in your second marriage. While only 5% of men in their first marriage are married to a woman 10 years or younger than they are, that figure jumps to 20% in second marriages (Pew Research). If you have this age gap, you need to carefully plan how to retire as a couple with age disparity.
How to Retire as a Couple with Age Disparity
In the majority of marriages with a large age disparity, the man is older than the woman. Combine that with the knowledge that in the United States women (life expectancy 81.4 years) outlive men (life expectancy 76.3 years) by about five years (Health System Tracker), and, as a couple, you have important decisions to make about retirement.
When Will Each Spouse Retire?
Your first decision is when will each spouse retire? The younger spouse may not want to retire in her mid-50s as she may be hitting her career stride and be at the peak of her earning potential. Her spouse may not want to work into his 70s just so both of them can retire together.
Insurance Considerations
Indeed, having the younger spouse continue to work while the older one retires is a clever idea. The younger spouse will likely have health insurance, which the older spouse can join. Then the couple can delay signing up for Medicare.
Financial Considerations
Besides insurance perks, if the younger spouse continues to work, also consider the financial perks. If one person continues to work, the couple won't have to use much of their retirement savings initially since they have a steady income coming in. This means that the younger spouse will be able to stretch the retirement savings for her life span.
What Do You Each Plan to Do in Retirement?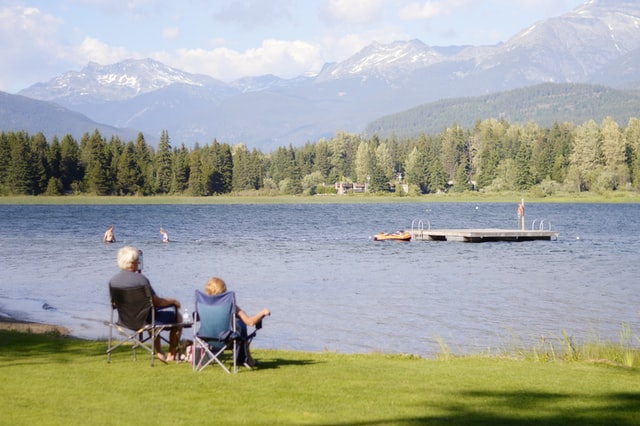 Another consideration is what each plans to do in retirement. The older spouse may want to travel while he is still healthy enough, especially if his younger spouse won't retire for another 10 years or so. If this is the case, you'll need to adjust your financial budget to accommodate the increase in spending that travel requires.
When Will You Take Social Security?
Finally, decide when you plan to take social security. The longer you can delay accepting benefits, the better for both of you immediately because you'll get more money.
Delaying receiving benefits is also good in the long-term for the younger spouse because she will get more money over her lifetime. For instance, say you will receive $1,000 in benefits if you begin collecting social security at 65. If you wait to collect beginning at 70, you will instead receive approximately $1,300. That means even after you pass, your spouse will get survivor benefits and continue to receive monthly social security at this higher rate.
Final Thoughts
Carefully consider how to retire as a couple with an age disparity. You can be successful, but you must consider each partner's financial situation, retirement desires, and health when making the best decisions for retirement.
Read More
Are You a DINK Cliche? Take the Test
Do DINKS Need a Larger Retirement Fund Than Their Peers?