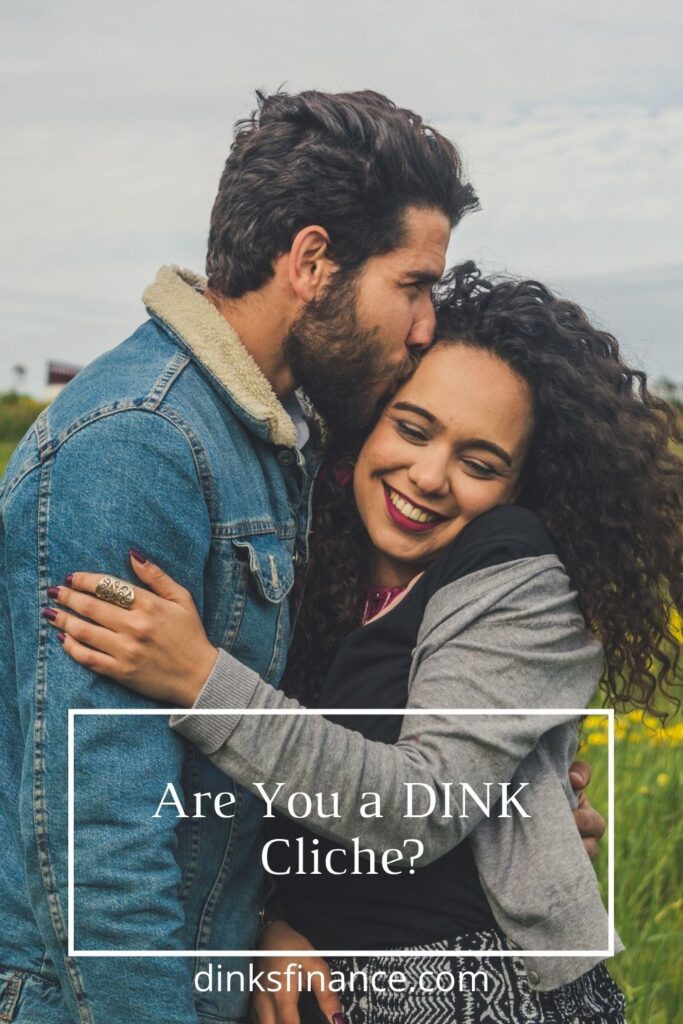 The perfect DINK formula is a couple with two incomes and no children.  These couples may remain DINKs forever, or being DINKs may just be a stop on the way to having children.  There are general assumptions about DINKs, so for fun, we created this DINK cliche test.  Are you a perfect DINK according to the test?
Are You a Typical DINK Couple?
The typical DINKs are young, heterosexual couples who have no children.  However, there are other types of DINKs.
Gay Couples
As our society changes, so too does the scope of the DINK definition.  Many gay couples are DINKs, and the majority will remain childless throughout their relationship.  (Currently, about 20% of gay couples eventually become parents.)
Interestingly, gay men in a relationship have an economic advantage over other DINKs because men typically make more than women thanks to income disparity.  Since this type of DINK couple has two men as wage earners, they have the potential to earn more than other DINK couples.
Empty Nesters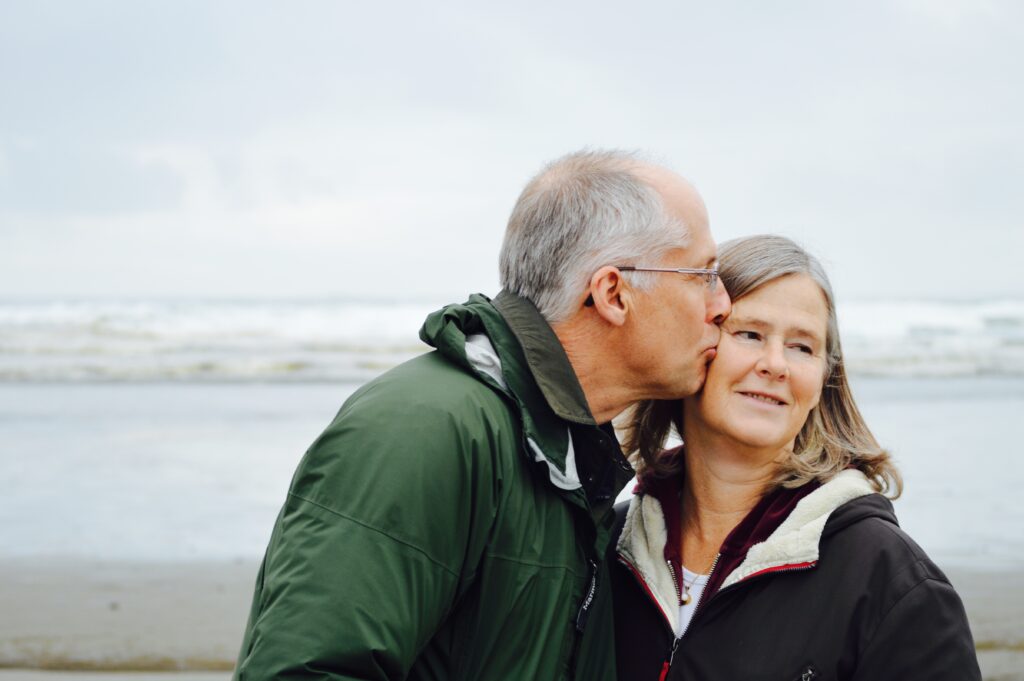 Likewise, empty nesters who used to be DEWK (dually employed with kids), find themselves shifted back to the DINK category when their children leave home.  Because they're no longer financially responsible for their children, they can use their time and money for themselves, like typical DINKs.  The younger these couples were when they started their families, the more time they have to be DINKs while in the pinnacle of their careers.
What Is Your Career?
In a typical DINK couple, both partners have a degree and are professionals.  The standard DINK cliche would be someone like Barrack and Michelle Obama before they had kids when they both held jobs as lawyers.  Likewise, Bill and Hillary Clinton were a standard DINK couple before having a child.
Having said that, not all DINKs fall into the stereotypical careers of lawyers, accountants, doctors, etc..  I have neighbors who are now DINKs thanks to their child leaving home.  She works at a greenhouse, and her husband works in construction.  They are middle class, but they're not in the middle or upper end of middle class.
What Is Your Income?
DINKs are stereotyped as being middle to upper class. Do you and your spouse fall into this typical DINK cliché?  According to U.S. News and World Report, the income of middle class households ranges from $41,000 to $120,400.  The average household income for middle class is considered to be $61,372 (Investopedia).
Keep in mind, though, that number is a general one.  How high or low you are in the middle class bracket also depends on your location.  In Kentucky, $61,372 will stretch a lot further than in California.  You could also use a calculator to determine your class based on your location.  In addition, this calculator will tell you where you fall economically compared to others living in your area.
When Are You Planning to Have Kids?
Many DINKs don't stay DINKs forever.  Some DINKs may currently be young professionals but  eventually become parents.  Others are firmly entrenched in the DINK lifestyle and have no plans to have children. . .ever.
Where Do You Live?
Stereotypically, DINKs live in big cities, not the suburbs or rural areas as families often do.  DINKs may be able to afford a nice apartment with a view of the city.
Families with children often decide not to live in the city because of the expense and the lack of green space for their children to play in.  However, that is not a consideration for DINKs.  In fact, DINKs may prefer living in the city because they have the disposable income for the higher expense and they enjoy the convenience and excitement of city living.
Why Did You Choose This Lifestyle?
People fall into the DINK lifestyle for a variety of reasons.  Those who make a conscious decision to remain DINKs may do so because they're devoted to their careers and don't feel they'll have enough time to continue to advance in their careers and raise children properly.  Others simply don't have the patience for children.  Still others may have health issues which may be passed on to their children genetically or which may make having a pregnancy dangerous, so they opt not to have children.
Others are DINKs by accident.  For instance, one of my friends and her spouse have been trying for years to conceive.  Now that she is in her early 40s, her chances of having a baby are slim to none.  She and her husband are not interested in pursuing foster care or adoption, so they will likely be DINKs for life through default.
How Do You Spend Your Money?
DINKs have a certain lifestyle. They often enjoy good company and nice things.
Travel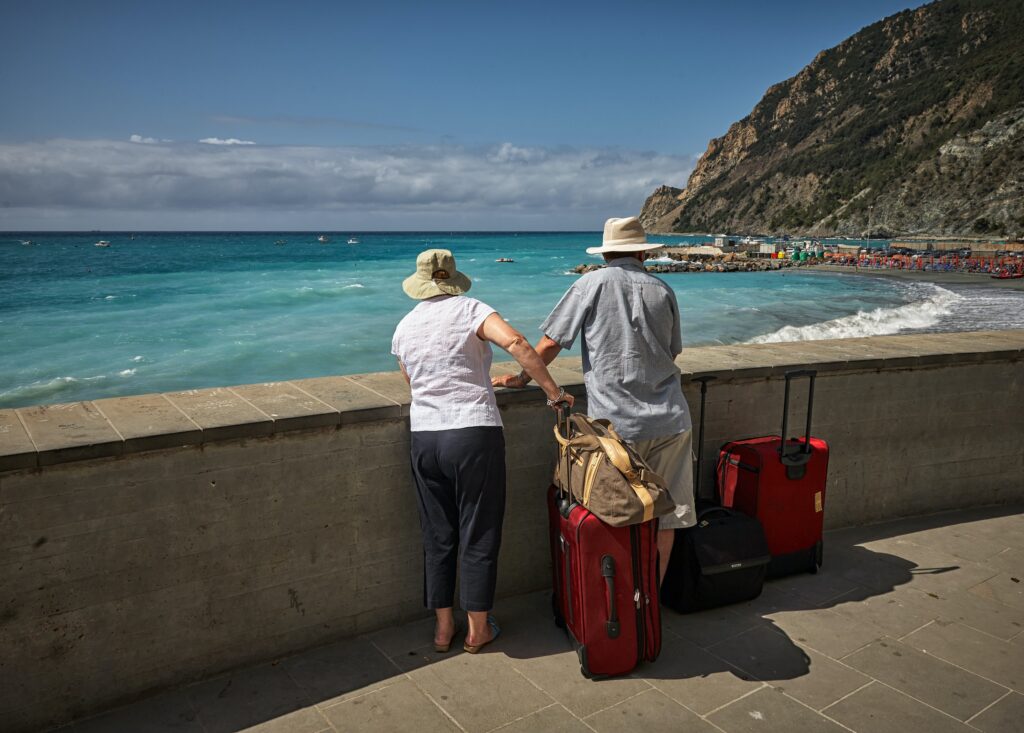 Because DINKs have so much more disposable income, they are free to travel more.  Scott and his partner have taken trips to several different countries in Europe as well as extensively throughout the United States.  They have the money and want to travel while they're young enough to enjoy doing so.
Meals Out
Because many DINKs are committed to their careers, they often rely on restaurant food rather than cooking.  In addition, getting together with friends for a meal is an excellent way to socialize.  DINKs can go out to eat more frequently because they have more money and because they have fewer people to pay for.  A couple going out to eat will spend much less than a family of five.
Hobbies
Children take up a lot of time.  Without children in the picture, DINKs have more time to pursue hobbies such as golf, photography, wine tasting, skiing, and other activities.  DINK hobbies tend to be more expensive than non-DINKs hobbies simply because they have the time and money.
Final Thoughts
How did you score on the DINKs cliche test?  Are you a stereotypical DINK, or are you a more unusual one that doesn't fit the preconceived notions of a DINK couple?
Savings Apps for DINKS
Here are some typical apps DINKS use to save money.
| Apps | Fees and Minimum | Best for: |
| --- | --- | --- |
| Digit | 30-day free trial period. $5 per month | Setting aside automatically. |
| Acorns | $1 per month | Spare change investing. |
| Qapital | $3 membership | Letting you set rules to automate savings. |
More of Dinks Finance:
How To Pay For Plastic Surgery With Bad Credit?
4 Key Components Of Financial Planning
The 10 Most Expensive Court Cases In History