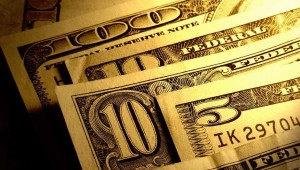 Financial planning helps you analyze your long-term and short-term financial goals and also create a balanced plan in order to help you meet your goals. When it comes to effective financial planning, it involves more than just balancing your checkbook every month. Your ultimate goal should be extensive financial planning and gaining financial clarity in every aspect of life. But the million-dollar question is how you would achieve financial clarity. You need to create a life plan which includes values, visions and motivations and everything that is unique to your lifestyle with realities, financial goals and expectations. If you want to take care of your finances on your own, you need to take into account some of the most important tips with regards to financial planning.
#1 – Management of your cash flow
Did you ever wonder when was the last time when you completed a cash flow summary or a statement of financial position? If you wish to understand what your present liabilities are, what your assets and what your net worth is, it is vital to recognize that in writing. You should always be aware of your professional and personal income and expense. There are some other aspects of cash flow management which include a plan for debt elimination and also a comprehensive plan for boosting your savings.
#2 – Increase in capital
There are situations when you go through an increase in capital which leads to the increase in cash flow. Unless you document each and every increase in capital, you won't be able to tackle them systematically. When you have enough money at hand, you should consider investing it in some of the most appropriate financial assets for your overall financial planning. Get informed on investment tips and start investing slowly.
#3 – Planning your taxes well
In order to preserve and maximize your investment returns, you need to focus on tax management as this is extremely crucial. There are number of ways in which you can generate tax-efficient income, tax reduction techniques and there are also ways in which you can consider transfer of wealth. Corporate bonds can benefit you in a better way when you hold them in a tax-deferred account while on the other hand; municipal bonds can serve you in a better within a taxable account.
#4 – Insurance planning
One of the most overlooked components of financial planning is evaluation of the different kinds of insurance coverage which you require in order to protect yourself, your loved ones and your assets. The types of insurance may include disability, life, business overhead and long term care insurance, to name a few. You may check out insurancerevolution.co.uk for more information on insurance policies and details.
Therefore, if you're someone who is eager to manage your personal finances in the best way possible, you may follow the above mentioned tips. Make sure you consult a financial advisor so that he can give you some worthy advice about financial management.
Like DINKS? Subscribe!
Subscribe to get the latest DINKS Finance content by email.