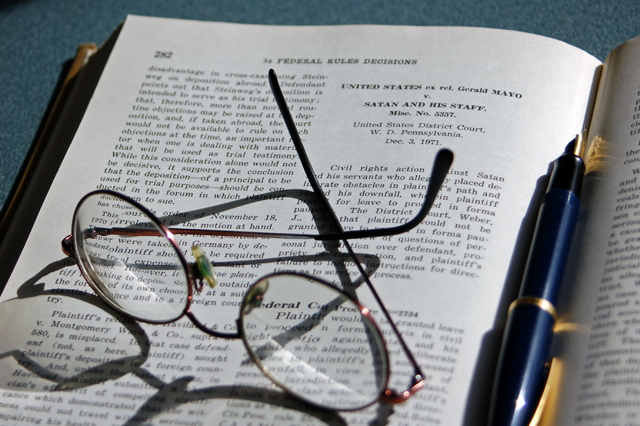 What is history? Not just past events, since the events of today and even tomorrow will in turn become history. Thus the most expensive court cases are yet to happen. By examining the already litigated and documented expensive court cases we must realize their value has already been eroded by inflation. Yesteryear's millions are now today's billions. Similarly international comparisons are somewhat meaningless; the most expensive for the USA easily surpasses the most expensive elsewhere. These dimensions of time and country must prevail upon judging the 10 cases listed.




Case 1: £140 million

This emanated in the jurisdiction of England and Wales, reflecting that London is at the apex of the commercial and legal worlds. In the case of Beresovsky v. Abramovich it was the choice location to fight out a commercial litigation dispute with its origins in Russia and reputed to have been the biggest private court case to date. The verdict of August 2012 found in favour of the defendant, the £5 billion claim of Beresovsky that he had been cheated out of his interests in their oil/aluminum holdings failing to convince the judge. When considering the cost of such cases, it is not just the claim for damages that must be assessed, but also the legal expenses incurred by both sides in the dispute. In this particular case it is estimated that £140 million was spent on funding the litigation.
More Russian cases will be heard in London. As one London lawyer said: "Litigation for Russian clients has been a massive source of revenue for a number of firms".
Case 2: £100 million
This case is older and again highlights the importance of London as the centre of complex commercial litigation. In 2005 insurance giant Equitable Life brought a claim for damages of £2.6 billion against its former auditors, Ernst and Young. Legal fees even then were in the region of £100 million. Not only is such litigation horrendously expensive, it is also complex and the case was dropped as negligence could not be proved. However, the case did go down as the most expensive civil suit to date.
Case 3: $206 billion.
As a leading capitalist economy, it is not surprising that it is the USA that has been the location of some of the most expensive commercial law suits. 1998 saw the record US Government v. Tobacco Industry dispute. 46 US states and 5 territories were involved and the settlements costs reached $206 billion.
Case 4: $3 billion
High value pharmaceutical cases have also been brought to trial in the US courts. Typical was US Government v. Glaxosmith Kline. The claims were that the drug company unlawfully promoted prescription goods and failed to report safety data. A $3 billion settlement was reached.
Case 5: £38 million
Lucrative oil industry litigation disputes have also been some of the most expensive. Total spent £20 million in its 2008 claim against Chevron, as they argued over liability for the explosion at the Buncefield Depot. Chevron's successful defense cost £38 million.
Case 6: $40 billion
Another oil industry dispute is still on-going. The US based case against BP, following the Deepwater Horizon spill in 2010 has already run to BP paying out over $25 billion. Estimates are that it may cost in the region of $40 billion.
Case 7:$40 billion
Patent disputes are another expensive commodity. They reflect the new technological advances and the emergence of the Asian economies on the global stage. Just one example is the Smart Phone dispute being litigated between US Apple and Korean Samsung. In such cases the patent law is extremely complex and the cases are expensive and long-running, involving many counter-claims. Typical of the size of damages was the $1 billion award against Samsung for a copyright infringement against Apple in 2012. Future cases will continue to be costly.
Case 8 & 9: $1.7 billion and $1 billion

Not all expensive court cases are commercial ones. The vast individual wealth of the entrepreneurs has fueled some of the most expensive divorce settlements of recent years.
Even in 1999 the divorce settlement between newspaper magnate Rupert Murdoch and his ex-wife was a record $1.7 billion.
That figure is even more astounding when compared with that of Bernie and Slavica Ecclestone. In 2008, nearly a decade later, theirs was but $1billion.
Case 10: $15 million
The final case to be examined is partly to show that expensive litigation is not exclusively restricted to the world of commercial disputes and billionaire divorcers. In the field of criminal law, the most expensive case was in the USA and ran for 7 years, between 1983 and 1990. It is estimated to have cost $15 million and after all that time and money no conviction was secured. The accused, owners of a preschool in California, had been accused of sexual abuse of children. The charges against them were finally dropped.
Conclusion:
In civilized societies, it is resource to law that settles disputes, whether they be commercial, family or civil torts. Likewise where crimes are committed, justice is secured through the courts of law. Services of lawyers will always cost heavily. Laws are complex and interpretation is not easy. There will always be winning and losing parties, and the financial stakes will be high for both sides. In the light of these ever-escalating costs, even the lawyers are feeling the financial challenge. Even corporate clients are challenging their legal bills. Increasingly litigation disputes are being funded by independent third party funding companies. In return for financing the litigation they take a share of the winnings as well as recovering their initial costs. (Lost cases go onto the debit sheet and costs cannot be retrieved.) Needless to say only strong cases achieve funding. Another option is to avoid litigation, which is perhaps why dispute resolution and mediation are often preferred alternatives!
———
This article was provided by Vannin Capital, the leading experts in litigation funding.
More from Dinks Finance: