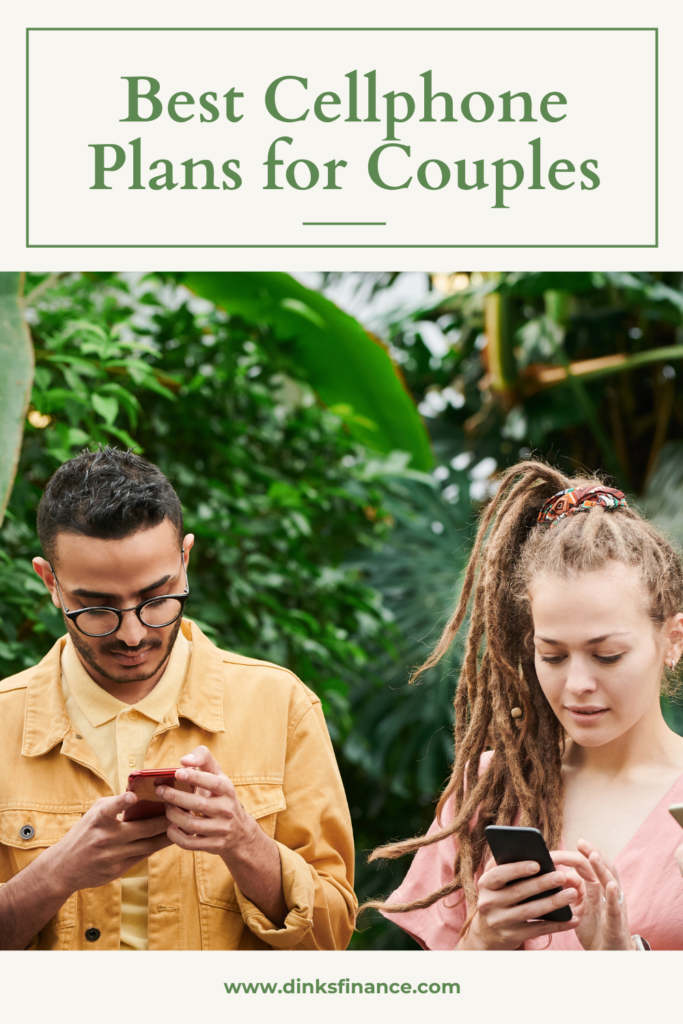 Looking to find the best possible cell phone plan on a budget? Look no further! The research has been completed for you. In this article, we outline the best cellphone plans for couples so you don't have to do any further research!
Best Cellphone Plans for Couples
Isn't it aggravating that it seems like most cell phone providers try to rope you into buying a family deal even if there are only two of you? I don't know about you, but I have found it so difficult to navigate which deal is the best for just two people. There are millions are articles out there to see what the best deal is for individuals or for families but none for couples!
I channeled this frustration into research and with that said, all of this information was sourced from this page at bestcellphoneplans.net. They have about 15 different options for cellphone plans for couples. However, some of those plans are better than others. Which is why I am only providing the top 3 plans. Each of these plans is the best for a specific reason. We judged them based on affordability, coverage, and available data per dollar.
#1. Most Affordable Phone Plan For Couples
For more articles, check out these articles: 
Financial Planning Tips for a Spouse with Dementia
How To Analyze A Market For Real Estate Investing
6 Businesses That Make Money While You Sleep