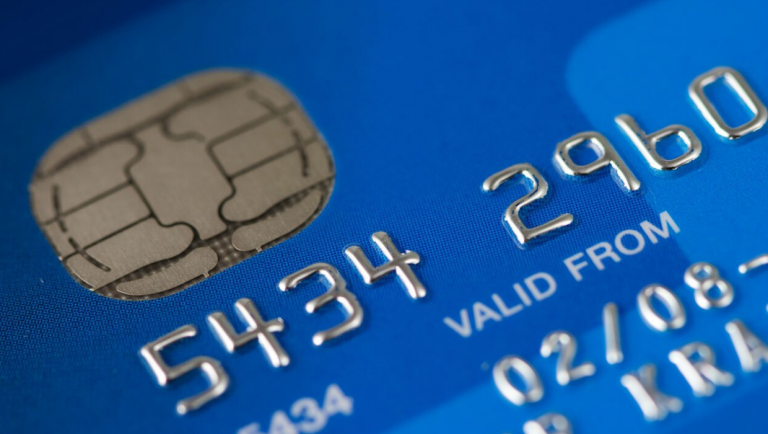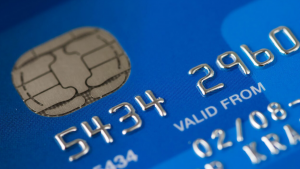 In this article, we will be diving into Credit Check Total to see if it is the right service for you. We have written about this topic in the past here and here, feel free to read both articles in case there is more information in them pertinent to your situation. With everything happening regarding COVID-19 right now, it is more important than ever to make sure you have a strong handle on your financial situation, that is where Credit Check Total can come into play.
I know these times can be scary, with the COVID-19 pandemic taking the world by storm, markets in downfall and unemployment on the rise. These are all reasons to make sure you are doing everything you can to make sure you are financially stable. Prepare for the worst but hope for the best, am I right?
All that said, in the United States, each year you are allowed one free credit check from each of the three credit bureaus (Equifax, TransUnion, Experian). It is incredibly important to make sure you take advantage of this free report because you receive no negative remarks on your credit report from this pull, while you may from other types of pulls.
Ensuring that your credit score is accurate, meaning diligently checking the report for errors or fraudulent items as well as making sure you're doing everything possible to make sure your credit score is looking as solid as possible.
That's where Credit Check Total can be useful. If you use their 7-day trial, you pay only $1 and they gather all of your FICO score and credit report information from the three credit bureaus. Be careful though, remember to cancel after 7 days otherwise you could be paying $30 a month for these services.
What Is Credit Check Total?
Credit Check Total is a company that sells its service of providing you with your credit report, fraud protection and helps you monitor your credit. It is a subsidiary of ConsumerInfo.com which happens to be an Experian company (Experian as in one of the three major credit bureaus).
With the 7-day $1 trials, you will receive your consolidated credit report from all three bureaus. This will have enough details for you to double-check any and everything listed on the report to make sure there are no mistakes or fraudulent items. Before your 7 days are up, it is important to make sure you call the company's customer service to cancel otherwise you will be charged for the entire month's service.
With the $30 paid membership, you receive monthly updates from Equifax and Transunion but daily updates from Experian. Additionally, you also will receive identity theft monitoring (which is such a nice thing to have with all the credit breaches in the past few years), credit protection against any major changes to your credit score and CardSafe guarantee which basically means that you'll get your money back if someone does steal your credit card. Lastly, the $30 paid membership also offers the child secure feature which helps protect your child's identity from being stolen.
Pros Of Credit Check Total
7-day trial for only $1 and you get a detailed credit report
For $30 a month you can get the following features:

Daily Experian FICO score updates
Monthly Equifax and TransUnion updates
Identity theft monitoring
Credit protection
CardSafe guarantee
Child secure feature
Cons Of Credit Check Total
The 7-day free trials for $1 can be received completely free elsewhere (Credit Karma, Credit Sesame)
The $30 monthly service can also mostly be found free elsewhere (Credit Karma, Credit Sesame)
Identity theft insurance only covers you if you have proof that Credit Check Total didn't notify you of potential fraud
If you do try to cancel, reviews show that their customer service makes it really hard to do so
Should You Pay For Credit Check Total?
To be straight up, no. I really don't think it is worth it.
I've always been 100% honest with you and I am going to continue to be. I don't think you should even pay for the $1 version of Credit Check Total. Considering you can get all the same services completely for free and don't have to bother dealing with poor customer service to make sure you cancel before the 7 days are up. I would seriously try out Credit Karma, Credit Sesame, Mint, etc. first before using Credit Check Total.
Although I do think it is incredibly important to track your credit and stay on top of your financials, especially in the current state of the economy. That said, I think it makes even more sense to save your money on a credit service that you could get free elsewhere and put the money you would have spent on it towards maybe your emergency fund, retirement savings or even some debt payments.
Final Thoughts
As mentioned above, I wouldn't bother with Credit Check Total. I would try a free credit software first. However, if you have found other credit software aren't for you, then maybe the 7-day $1 trial of this is what you need to see if it works better for you. Other than that, I wouldn't bother with Credit Check Total.
Again, this is not to say that you shouldn't try out a free credit service. Going through your credit report for errors, fraud and just to get a better handle on your personal finance situation is always a great idea. It could even be a "fun" quarantine activity for you!
Personally, I use Mint. It is an app on my phone and I get regular updates on my credit. It also tracks my credit cards (when & what they are used for), budgets, debts, etc. It's a one-stop-shop for me.
Do you use a credit tracker service? If so, which one and why? 
Phone: Call 877-284-7942 weekdays from 6 a.m. to 6 p.m. PT or weekends from 8 a.m. to 5 p.m. PT.
Email: help@creditchecktotal.com
Snail Mail:
ConsumerInfo.com
Attn: Customer Care
PO Box 2390
Allen, TX 75013
For more great reads, check out these articles!