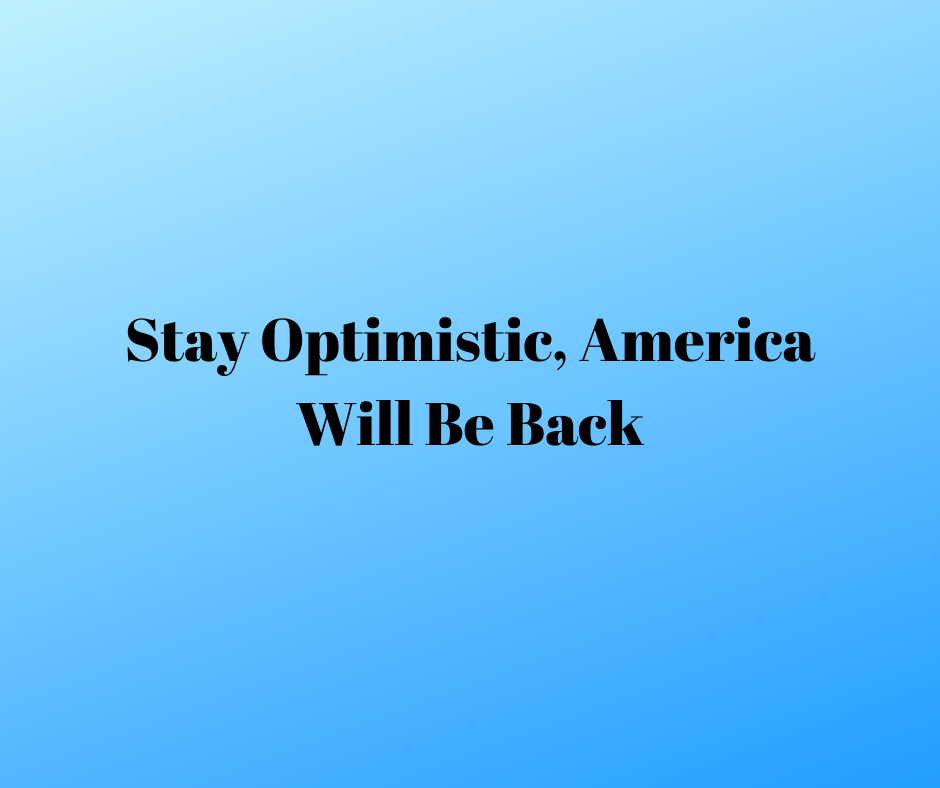 So, the country is in the midst of adjusting to the Coronavirus global pandemic.  This will be a shorter posting, with just a collection of observations and a conclusion about the enduring strength of American industry.
First, nobody really knows what is going to happen with the economy moving forward.  Most of the intelligent analysis I've read suggests we are headed for a recession.  However the extend of the downturn will depend on a lot, including policymakers ability to respond effectively and the efficiency of our public health systems.
This is the biggest health crisis in living memory.  Literally nobody has ever seen something like this before. It is totally new, and as a result people are panic buying guns, alcohol, cleaning supplies and cheap carbohydrates.
Second, pretty much the whole United States is fearful and distracted.  I suspect what is happening is you're starting to see some fraying of the seams of our infrastructure.  For example, I've been having more challenges with my internet and iPhone service, and my credit union is having problems with its interface.   I'm hearing the same from my family and colleagues as well – getting basic things done takes longer.
Third, when times are uncertain, don't bet against America.  America has lived through the great depression, World War II, and the turbulence of the 1960s.  So, take heart. America will be back.
Here is a 2015 quote from Warren Buffet to illustrate this point.
𝘍𝘰𝘳 240 𝘺𝘦𝘢𝘳𝘴 𝘪𝘵'𝘴 𝘣𝘦𝘦𝘯 𝘢 𝘵𝘦𝘳𝘳𝘪𝘣𝘭𝘦 𝘮𝘪𝘴𝘵𝘢𝘬𝘦 𝘵𝘰 𝘣𝘦𝘵 𝘢𝘨𝘢𝘪𝘯𝘴𝘵 𝘈𝘮𝘦𝘳𝘪𝘤𝘢, 𝘢𝘯𝘥 𝘯𝘰𝘸 𝘪𝘴 𝘯𝘰 𝘵𝘪𝘮𝘦 𝘵𝘰 𝘴𝘵𝘢𝘳𝘵. 𝘈𝘮𝘦𝘳𝘪𝘤𝘢'𝘴 𝘨𝘰𝘭𝘥𝘦𝘯 𝘨𝘰𝘰𝘴𝘦 𝘰𝘧 𝘤𝘰𝘮𝘮𝘦𝘳𝘤𝘦 𝘢𝘯𝘥 𝘪𝘯𝘯𝘰𝘷𝘢𝘵𝘪𝘰𝘯 𝘸𝘪𝘭𝘭 𝘤𝘰𝘯𝘵𝘪𝘯𝘶𝘦 𝘵𝘰 𝘭𝘢𝘺 𝘮𝘰𝘳𝘦 𝘢𝘯𝘥 𝘭𝘢𝘳𝘨𝘦𝘳 𝘦𝘨𝘨𝘴. 𝘈𝘮𝘦𝘳𝘪𝘤𝘢𝘴 𝘴𝘰𝘤𝘪𝘢𝘭 𝘴𝘦𝘤𝘶𝘳𝘪𝘵𝘺 𝘱𝘳𝘰𝘮𝘪𝘴𝘦𝘴 𝘸𝘪𝘭𝘭 𝘣𝘦 𝘩𝘰𝘯𝘰𝘳𝘦𝘥 𝘢𝘯𝘥 𝘱𝘦𝘳𝘩𝘢𝘱𝘴 𝘮𝘢𝘥𝘦 𝘮𝘰𝘳𝘦 𝘨𝘦𝘯𝘦𝘳𝘰𝘶𝘴. 𝘈𝘯𝘥, 𝘺𝘦𝘴, 𝘈𝘮𝘦𝘳𝘪𝘤𝘢'𝘴 𝘬𝘪𝘥𝘴 𝘸𝘪𝘭𝘭 𝘭𝘪𝘷𝘦 𝘧𝘢𝘳 𝘣𝘦𝘵𝘵𝘦𝘳 𝘵𝘩𝘢𝘯 𝘵𝘩𝘦𝘪𝘳 𝘱𝘢𝘳𝘦𝘯𝘵𝘴 𝘥𝘪𝘥.
So, readers, my take is: stay optimistic, America will be back.