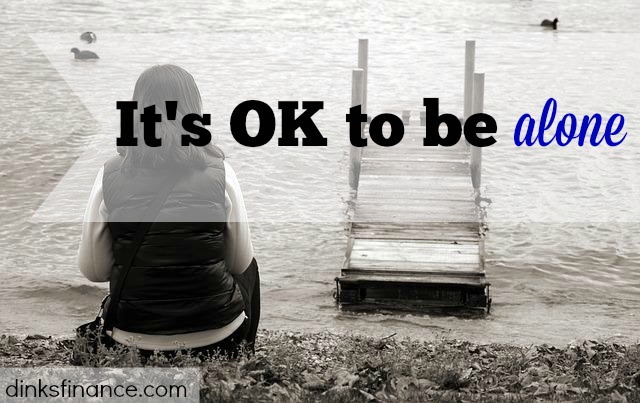 Good morning Dinks.  It seems like everywhere we turn someone is talking about mental health – from TV commercials about depression to our employers emphasizing a work life balance.  My employer is always stressing the importance of a work life balance.  After attending seminars about how to decompress after a rough work day and attending a workshop about ways to release tension at the office I've come to realize that work life balance is not necessarily about finding a balance between  your home life and your work life.  It's about finding peace in all aspects of your life from your relationship to your career.  How can we do this? By putting our self first every once in a while.
Can you take me time if you're in a relationship?
I know some people don't like to put themselves first (especially when they're in a couple) because they think it makes them appear selfish.  But that's just not true.   I love having a little me time whether it's taking a 30 minute  bubble bath or spending an afternoon shopping; every now and then I always take a break from the hustle of life and just zone out into my own little world.
Some things are bad for your relationship (or at least my relationship) like being stuck in traffic or trying to shop together.  Forgetting about yourself is just as bad for a relationship because it can create resentment.  If you're always putting someone else's happiness before your own then you'll never be truly happy.  Whenever I go on vacation without Nick people always make comments about our relationship and my response is always the same "Just because I'm one half of a couple doesn't mean I'm not an individual."  Of course I always ask my boyfriend if he wants to go away and if he says no I'm still going.
Taking some alone time doesn't mean I love my boyfriend any less.  It just means we don't need to be together 24 hours a day.  My Dad once told me that he loved having kids but every now and then he needed a break.  That's why he went on week-long fishing trips every year and left us at home with our mom.  Regardless of how much you love your spouse sometimes you just need some time alone.
Do you work better alone?
I work in a creative environment as a community manager.  Although several different product launch campaigns in finance require a social media aspect the truth is I work alone a lot – and I prefer it that way.  I am happy to collaborate with my creative co-workers, but the truth is I just like being alone.  Some people think that being alone all the time is lonely, but I work very well by myself.
I know people always say there is a social aspect to success in the workplace and I do believe that's true.  I enjoy having lunch every now and then with my colleagues, but I can't do it every day.  Getting along with co-workers definitely makes the day a lot easier because in some cases we spend more time at work than we do at home.  But sometimes I just need a little alone time at work – whether it's on my lunch hour or during the work day.  Is that weird or is it just me?
Photo from Flickr
Get Your FREE Ebook
DINKS (Dual Income No Kids) Finance focuses on personal finance for couples. While by no means financial experts, we strive to provide readers with new, innovative ways of thinking about finance. Sign up now to get our ebook, "Making Money Tips for Couples" FREE.