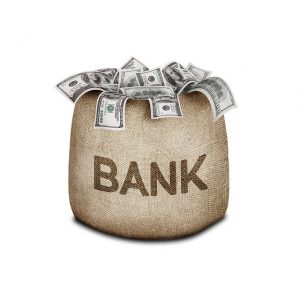 Good morning Dinks.  Do you have an online bank yet?  I'm not asking if you log into your bank's online portal to pay bills and transfer funds.  I want to know if your primary bank is completely virtual.
When online banks were first introduced it was a nightmare for me as a financial planner, but as a client I was intrigued.  Online banks were offering rates that traditional banks couldn't compete with and therefore we were losing a major chunk of savings to our new online competitors.  I knew I couldn't compete with the low service fees and high interest rates that online banks were offing to my clients so I tried to sell something that online banks couldn't offer – the personal one on one benefit of having a financial advisor.   It worked on some clients, but to others all they cared about was the bottom line – WOW that hurt!
I knew I should avoid online banks as a client because they went against everything I stood for as a financial planner.  However I was admittedly tempted by the allure of everything online banks had to offer and quickly jumped on the band wagon.  I opened a savings account for the substantially superior interest rates.  However the love affair didn't last long.  I found it incredibly inconvenient when linking my virtual account to my primary bank accounts and trying to  transfer money between them.  When it comes to dollars and cents I like everything to balance out on a daily basis and waiting 2-3 days for my money to transfer made me stir crazy.
Open an account with an online bank if…
Online banks are both a gift and a curse.  They offer attractive interest rates but in most cases they're not a full service bank.  I don't know many people who use an online bank as their one and only bank, but I do know a lot of people who use online banks to compliment their overall financial strategy.  This is a great way to use an online bank.
If you don't need to do foreign exchange transactions, purchase non-cash investments (i.e. mutual funds, stocks and ETFs) and enjoy the comfort of a dedicated financial advisor then online banks are for you.  If you're shopping around for attractive rates on your savings deposits, mortgages and Guaranteed Investment Certificates then online banks are also the way to go – as long as you're internet savvy and can live without actual paper confirmations.
Skip the online bank if you want customer service
I know this is a major reason why my Dad isn't a client of an online bank – because he can't physically go to a bank branch and talk to a teller or financial advisor.  Truth be told my Dad doesn't even use online banking, he doesn't even use telephone banking.  My 61 year old father likes to go into the bank once a week to get cash and pay his bills.  While waiting in line he munches on cookies and enjoys a hot cup of tea.  That's banking to my Dad.
The flip side of that scenario is that you never have to wait in line with an online bank and you never have awful customer service because with an online bank you're the client, the teller, the financial advisor and the branch manager.  I'm not sure if that's better or worse, that's just the way it is.
Photo from Flickr
Get Your FREE Ebook
DINKS (Dual Income No Kids) Finance focuses on personal finance for couples. While by no means financial experts, we strive to provide readers with new, innovative ways of thinking about finance. Sign up now to get our ebook, "Making Money Tips for Couples" FREE.