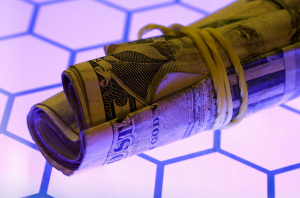 Good morning Dinks.  This past week one of my colleagues offered to buy me coffee during our break.  Normally I enjoy accepting free Starbucks but there was something about the way he offered that really offended me.  I asked him why he always has the need to pay for things when he's around me, even if I offer to pay.  I guessed it was one of three things, one: we haven't known each other long enough for him to be comfortable accepting coffee from me, two: he doesn't accept gifts from women or three: he feels I can't afford to buy us both Starbucks.
Have a good time without spending a fortune
He told me that it's two of the three:  he always feels the need to pay because he earns more money and he always pays for women.  I continued to tell him not to judge a book by its cover.  Just because I don't spend money on $2000 suits and talk about spending $1000 in a night at the 40 Club in New York City both of which he does doesn't mean I don't have money.
4 ways I save money on everyday awesome things:
Hotel deals.  I think it's absolutely crazy to overpay for a hotel room.  If you spend some time searching online you can find four or five star hotel rooms for less than half the original cost on discount websites such as Priceline.  As you know I'm a huge fan of booking hotels and flights via Priceline – not because they pay me to, but because I've been obsessed ever since I discovered it back in 2011.  In March I'm looking to take a long weekend trip to Las Vegas and I found a five star hotel on the strip for only $109 a night.
Cheap transportation.  I am all about being comfortable but sometimes I'm willing to give up my convenience if the discount is worth it.  I can fly to NYC for $320 or I can take the bus for $140 roundtrip.  Will I take an overnight bus to save $200 – you're damn right I will.  I mean who cares because I'm asleep anyways. Once you add up the cost to get to and from the airport as well as baggage fees flying can be expensive so I only do it where there is no other method of transportation available.
Entertainment.  I would never spend $1000 drinking at a VIP nightclub.  If you're not famous and aren't going to be hounded by fans why do you need the VIP experience.  If you want to drink in a private room just buy a bottle of Vodka at the liquor store and stay in the comfort of your own home.  I really don't understand people who go clubbing and spend a fortune to be alone.
Your home.  Back in the day I would buy a ton of furniture and decor for my home just so it would be full.  Now that I'm older, wiser and appreciate money I spend on a few select quality items.  I've learned there's no need to fill your home with cheap stuff that will break in a year.  If you have to rebuy your furniture it will probably end up costing more to replace the items than if you had just paid more money for a long lasting quality item the first time.   You may not have a ton of furniture but at least you'll have good quality home furnishings – and that's more important.
Photo from Flickr
Get Your FREE Ebook
DINKS (Dual Income No Kids) Finance focuses on personal finance for couples. While by no means financial experts, we strive to provide readers with new, innovative ways of thinking about finance. Sign up now to get our ebook, "Making Money Tips for Couples" FREE.