When I lived in Chicago, our landlords had been married for over 20 years. He was used to being the breadwinner. She worked part-time at a low-income job and helped to manage their three rental properties. During the economic downturn in 2007, he lost his job. At first, he optimistically applied for other positions, but as the months dragged on, he went into a deep depression and eventually stopped applying for jobs. Unfortunately, stories like theirs aren't unique; they can happen to anyone. If your spouse faces a crisis, try using these 3 ways to help a financially struggling spouse.
A Caveat
How you approach this situation depends if your finances are separate or combined. If they're separate, your partner may struggle with paying his share of the bills. The following tips apply to couples who separate their financials.
3 Ways to Help a Financially Struggling Spouse
Help with the Job Search
If your partner has lost her job, consider helping with her job search, if she's receptive. When my husband has looked for jobs in the past, he would look at job listings in certain forums, and I would look on other forums. When I saw a good job, I would show him, and he would apply. . .or not. Even though he didn't apply for all of the jobs I found for him, he did appreciate having another set of eyes on the lookout for job postings.
Help with Budgeting
If the problem is not job loss but that your partner spends too much, you might work with him on his budget. However, only do this if he's receptive.
Some people do not grow up learning how to budget and struggle with money management because of this. My friend and her partner found themselves in this situation. Jodi was a free spirit when it came to money management; her partner, Sydney, was an accountant and an excellent budgeter. After two years of struggling with money, Jodi asked Sydney for help. At first, Sydney completely took over the budget, but then she taught Jodi the strategies she used. Within a year, Jodi successfully managed her own budget, and the two haven't had financial issues since.
Give Money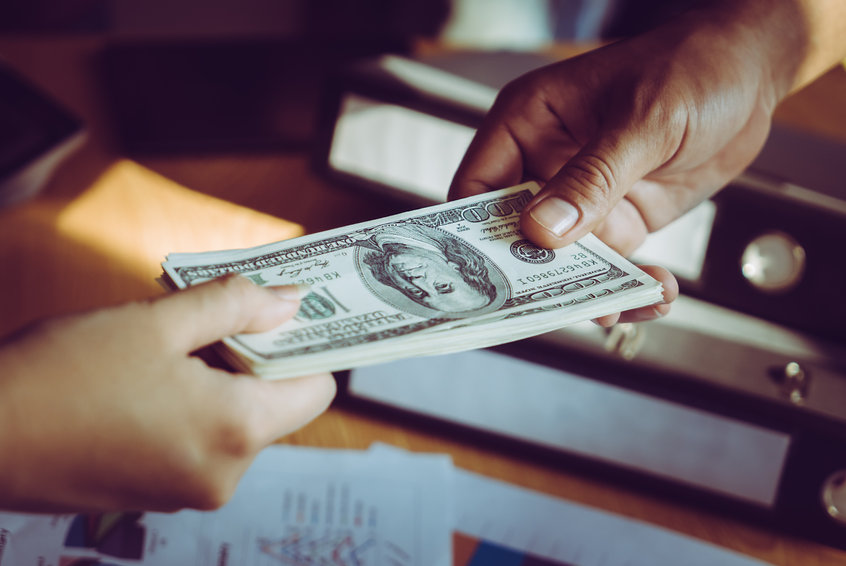 A final option is to give your partner money. Notice that I didn't say "lend." Generally, loans between significant others are a bad idea, especially if the partner in financial trouble slowly pays back the funds or doesn't pay them back at all.
If you decide to give your partner money, you need to clarify if this is a one-time event or if you are available to loan money again if he faces more financial difficulty.
Final Thoughts
Seeing your partner struggling with financial issues is not easy. These 3 ways to help a financially struggling spouse can help in the short-term but, more importantly, in the long-term.
Read More
Die with Zero: One Little Book That Changed My Perspective on Money
4 Reasons Why Couples Should Talk about Money