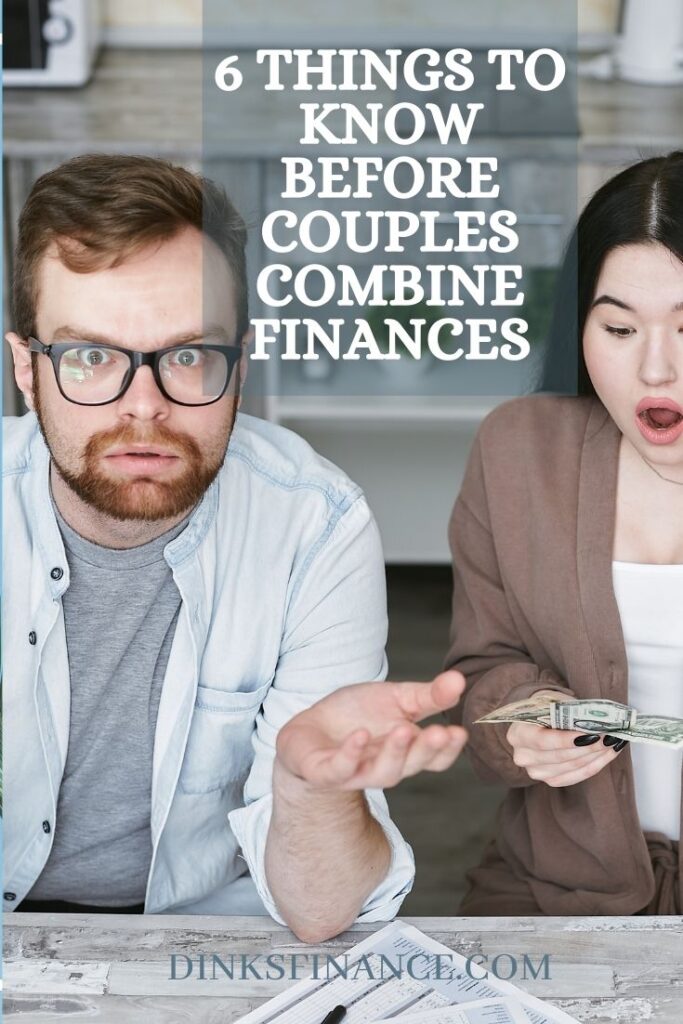 One of the most intimidating tasks for many newly married couples is to combine finances. When you do so, you may feel vulnerable. After all, you've been handling your money independently for years; now you are going to trust another person to be as responsible as you've been all these years. However, if you can overcome your fear and share finances, your relationship can be stronger. First, consider these 6 things to know before couples combine finances.
6 Things to Know Before Couples Combine Finances
The more you know, the more you are prepared for what may happen when you merge finances. Consider these essentials:
Communication Is Essential
The more a couple can communicate openly and honestly, the stronger their marriage can be, especially regarding finances.
Communicate Before Merging Finances
Before you combine finances, you'll want to talk extensively about the process.
How will combining finances work for you? Will you each have separate accounts and one joint account, or will all your finances be joint?
Which partner will handle bill paying? Which one will handle investing?
How often will you meet to discuss your finances?
What system will you use to keep track of one another's expenses so you don't accidentally overspend?
Do you each get a certain amount of money to blow without notifying the other person?
What long-term goals will you save for?
What budgeting software will you use?
You may be surprised by the number of issues that you must consider, but the more you can talk these questions through, the better you will both feel about merging finances.
Communicate After Finances Are Merged
Of course, communication shouldn't stop after you merge your finances. For the rest of your lives together, you'll need to set aside time to talk about finances.
In our relationship, I handle the budget, pay the bills, and monitor finances. My husband and I meet once a month so I can show him where we're at financially. We also check in with one another when it comes to financial decisions we have to make. For instance, he recently received a work bonus, so we quickly discussed how to allocate the money. Sometimes, he'll randomly ask me how we're doing financially, and I can quickly pull up our budgeting software so he can see how we're doing.
Transparency Is Essential
When you merge finances, you must be able to trust one another. One important way to build that trust is to be transparent. If you're the one who manages the budget and pays the bills, you should have all of your accounts listed somewhere as well as the user names and passwords. You should feel comfortable with your spouse looking at those accounts at any time.
Counseling May Be Helpful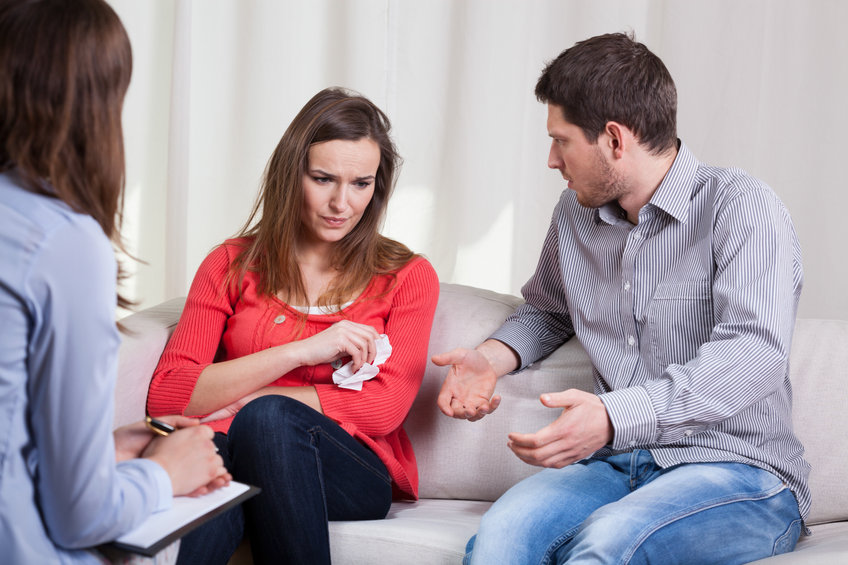 To say that you may need counseling when you combine finances sounds extreme, but it's not. You can find financial therapists who specifically help couples work through money issues.
Why would you need a counselor's help? Money attitudes and insecurities are deeply rooted, often from childhood. When you and your spouse merge finances, you also need to merge these different attitudes, which can be challenging. A counselor can help.
His Debt Is Your Debt
When you first merge finances, you may be in different financial places. One may have no debt, and the other might have some. That was the case with my husband and me. He had no debt, and I had $20,000 in student loan debt as well as $5,000 in credit card debt. He knew my financial situation before we were married, and we tackled the debt together. He never made me feel bad for the debt and didn't resent paying it down. (Or, if he did, he didn't tell me.) We just worked as a team to eradicate it.
You'll want to work together to develop a plan to eliminate the debt regardless of who brought it into the marriage. However, knowing why the debt exists is crucial. In my case, I acquired the debt in undergraduate and graduate school. My family did not have money to assist me with school, so I was on my own. My husband's family was wealthier and paid for his college degree and living expenses, so he had no debt.
Perhaps your partner accrued the debt because of a medical emergency. That is different than debt accrued because someone routinely overspends. If your partner does routinely overspend, you'll want to have a plan in place to avoid that before you merge finances. This is another situation where financial counseling can help.
Your Credit Scores Will Be Tied Together
Once you merge finances, your credit scores will also be tied together. If one spouse has a low credit score, this can be detrimental; you'll need to work together to improve your credit scores. However, if you have a high credit score, your score can help your partner's score.
When we married, I had a high credit score, and my husband didn't have one. Within a year of merging finances, we both had a high credit score, and we've maintained that throughout our marriage.
Expect Some Rough Patches
Even though you're newlyweds, expect rough spots. Merging and managing finances together takes time. You'll need to develop a system that works for both of you, which can take time. Don't fret if you have minor disagreements about finances. If you're transparent, communicate well, and are willing to be flexible, you can work them out. In a few years, you'll have a smooth system that works for both of you.
Final Thoughts
Although merging finances can make you feel vulnerable, once you adjust, you'll feel stronger working together. However, during the process, recognizing these 6 things to know before couples combine finances can make your adjustment easier and less fraught with emotions.
Read More
5 Easy Ways to Really Boost Your Credit Score
Why You Shouldn't Refinance to Pay Off Consumer Debt
How to Deal with a Financially Opposite Spouse