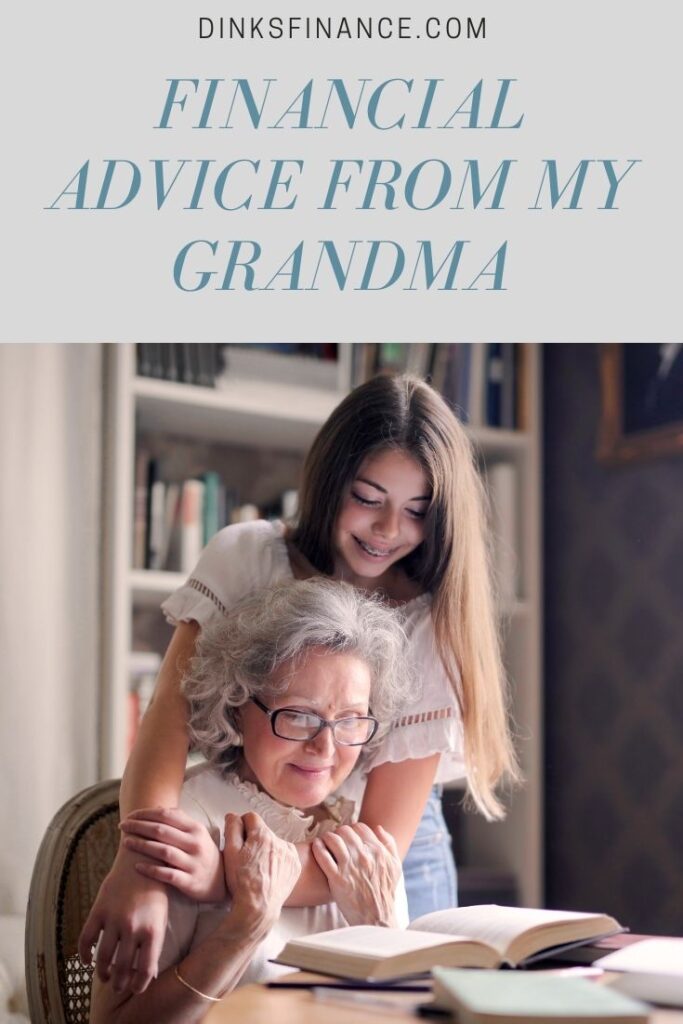 My grandma grew up during the Great Depression. However, she was largely insulated from the economic effects because she lived with her wealthy aunts. Then, she married my grandpa, who came from a large family without a lot of money. My grandpa joked that he had to teach her everything about money, but she was a good student. By the time I was born, she had been frugal and moneywise for decades. What follows is some of the best financial advice from my grandma that I received.
Financial Advice from My Grandma
My grandma filled the traditional role for a woman of her time—she took care of the house and the children. My grandpa invested their money and paid the large bills. My grandma was in charge of managing the household, so the advice she gave me largely pertained to that area of money management.
Watch Your Pennies
She would always say, "Watch your pennies, and the dollars will take care of themselves." I still remember seeing her wash out sandwich baggies and wash tin foil for reuse. She also opened her presents very slowly and carefully so she wouldn't damage the wrapping paper. Then she would use it again to wrap someone else's presents. She sent birthday cards to her many kids and grandkids, but she didn't buy the cards one by one. She bought a big box of birthday cards at the dollar store. Those cards must have cost her about 10 cents apiece.
Keep Cash on Hand in Case You Need to Leave
She lived most of her life in the Midwest, but when she and my grandpa retired, they moved to Florida. Once there, she started leaving enough cash in the house so that if a hurricane came, they could leave quickly. She always told me no matter where I live, have cash on hand. I've never lived somewhere prone to natural disasters, but I remember that I was glad for that advice on 9-11. Having that cash on hand when the world was in chaos made me feel more secure.
Don't Replace Something Until It Wears Out
My grandma always went out looking nice and put together, but she didn't spend a lot of money to achieve that look. She bought durable dresses and wore them until they were threadbare. Then she would replace them. She also kept a few nicer dresses for attending events like weddings and Mass, and then she had more basic dresses for regular, around-the-house wear.
She and my grandpa drove a tiny Volkswagen Rabbit, and they kept that vehicle until it died. They picked that particular model because it didn't require much gas and had cheaper upkeep costs than a larger car.
Keep a Well-Stocked Pantry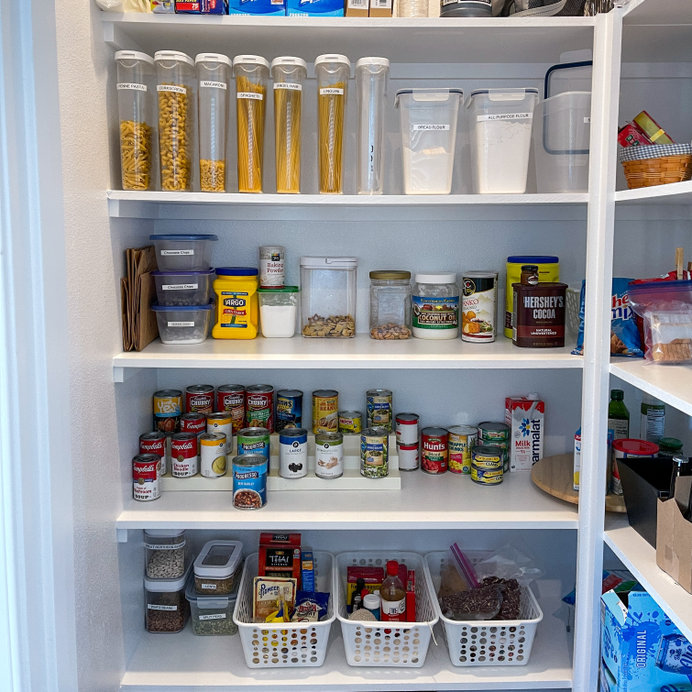 My grandma was a big fan of canned goods and non-perishable foods. She always kept a well-stocked pantry filled with canned vegetables, fruits, baked beans, and soups. This habit also served her well when they lived in hurricane-prone Florida.
Always Eat at Home
My grandparents raised nine kids, so eating out wasn't an affordable option. She cooked everything from scratch. Even after their kids moved out of the house, she and my grandpa continued to eat at home. They would go out to eat perhaps once per week once they retired, but they always chose quick restaurants where the food was cheap. Her favorite fast-food restaurant was Hot 'n Now where she could get a burger for $1.
Final Thoughts
My grandmother didn't have to worry about money until she married my grandpa. But my grandpa taught her all he knew about frugal, financially responsible living, and she was an excellent money manager the rest of her life. The financial advice from my grandma was not just what she told me but also the way she lived what she told me.
What financial advice did your grandparents give you?
Read More
Building Wealth on $600 Per Month
How the Pandemic Changed How We Approach Finances