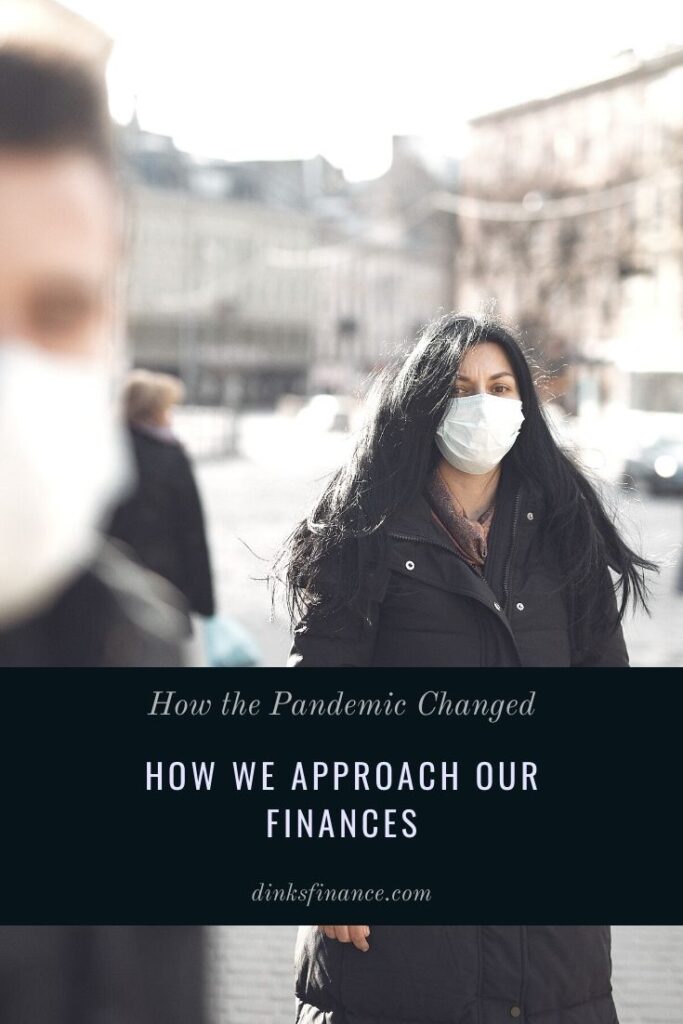 When I was young, my grandparents lived next door to us.  I watched my grandma wash out sandwich baggies and used tin foil; I saw her clip coupons for groceries and the occasional meal out.  She bought her clothes at second hand shops.  When I asked my mom why, she explained that my grandparents had lived through the Great Depression, and it had permanently changed their habits.  Now that I've lived through the pandemic, which was much shorter than the Great Depression, I am beginning to realize the habits and lessons I've learned over the last 12 months have changed the way my husband and I approach our finances.
Where We Were When the Pandemic Hit
When the pandemic hit, my husband and I had a pantry/freezer full of food that could last us about two to three weeks.  We had only $1,000 in our emergency fund, though we did have fully funded sinking funds for our irregular expenses like car repairs and home maintenance.  In addition, we had only $20 cash at home.  We had 10 rolls of toilet paper.
What I Learned During the Early Pandemic Panic
Remember March, 2020?  When every one hit the stores and the shelves were bare?  That was the first time in my life that I realized that even if you have the money to buy things you need, they may not be available.  In that case, money just doesn't matter; being prepared does.
To make matters worse, we have food intolerances to dairy, gluten, and corn, so we cannot just buy whatever food is available.  Thankfully, we had a two-to-three-week pantry stock, but I vowed never to be short on food again.
Or toilet paper.  Our toilet paper nearly ran out a few weeks into the pandemic.  I joined a group on Facebook for our local city where people shared when they saw items that were precious commodities during the early days of the pandemic—toilet paper, disinfecting wipes, etc.—and that's how I was finally able to secure another pack of toilet paper.
How Our Financial Habits Have Changed
There are several ways our habits have changed thanks to the pandemic.
An Emergency Fund Is Vital
My husband and I are still paying off his student loans, so we had a small emergency fund when the pandemic hit.  The plan was to increase the emergency fund to a three-to six-month emergency fund once we paid off the debt.
The pandemic taught me to create that emergency fund first.  We currently have built up a three-month emergency fund and will continue to grow it gradually as we also work on paying down debt simultaneously.
Cash on Hand Is Important
I rarely used to keep cash on hand, but since the early days of the pandemic,  I have kept $400 in cash in our safe at home.  I like knowing the money is there should I suddenly need cash.
A Larger Pantry Is a Safety Net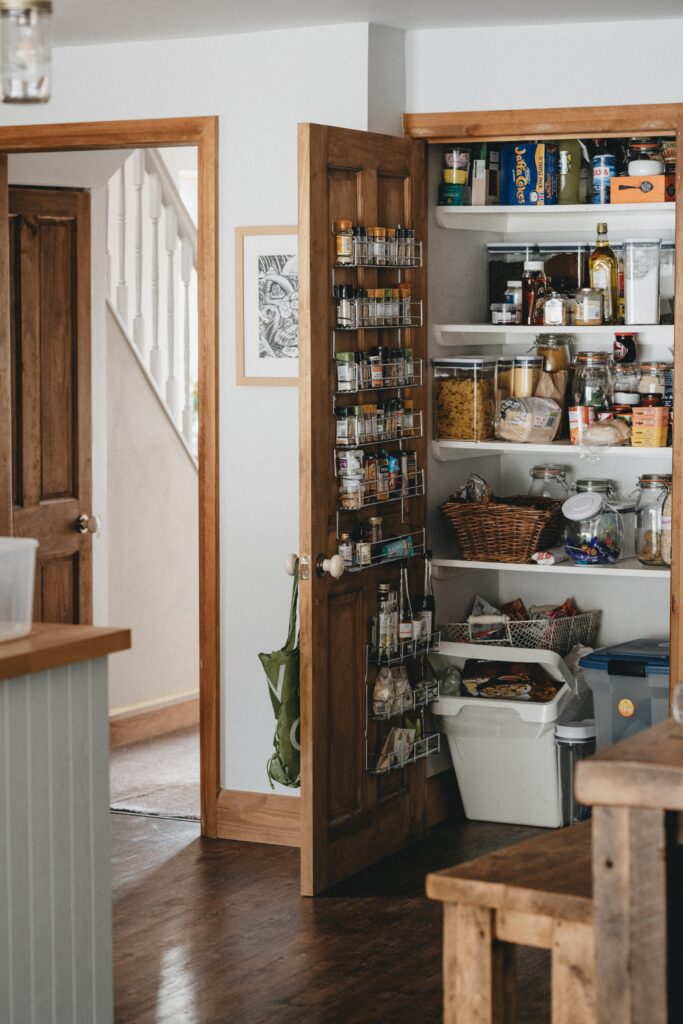 We have also increased our pantry to hold four to six weeks' worth of food.  When our state had a lull in COVID-19 cases in the summer, I ventured out and stocked up the pantry.  I discovered that cooking is much easier this way because I have everything I need and don't run out of items.  My guess is that we will likely always keep our pantry this full, both for ease of meal prep and for security should another unexpected event occur or we experience job loss.
Oh, and the toilet paper?  I have 36 rolls in the closet.  I think I will always buy more toilet paper before we are down to the last few rolls.
Final Thoughts
While the pandemic will likely not last as long in the United States as the Great Depression lasted, it has made permanent changes in the way many of us live and manage our finances.
How has the pandemic changed your habits?
Read More
Why Should Building an Emergency Fund Be a Financial Priority?