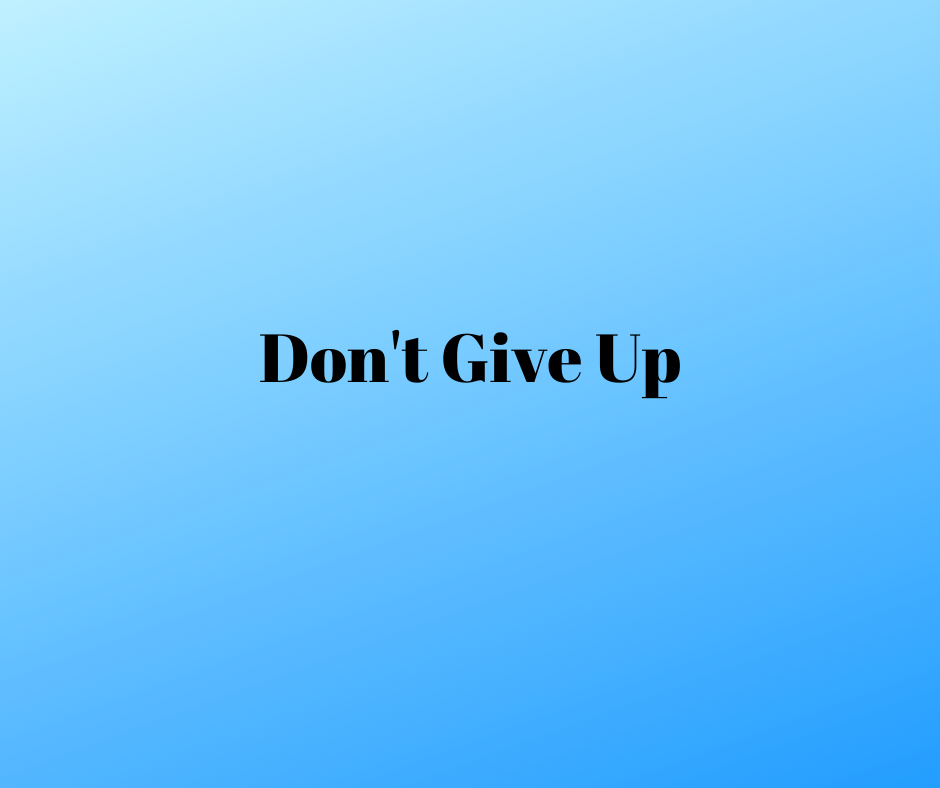 This is a quick posting for everyone working on a large savings goal.
If you're saving – don't give up.
Don't Give Up. Don't quit saving out of the silly belief that you'll never have enough to meet your goal.  Forget focusing on the big figure you need to get to. Instead, work it out using a calculator and break down what your weekly, monthly and annual savings goals should be. Focus on these smaller numbers.
If you do this, you should be able to build your retirement or other savings accounts step by step.
Break it down, don't give up.
For more great dinks tips, read these:
Building Wealth on $600 Per Month
Couple has $232,000 in Debt – How Does That Happen?