I spend a lot of time on the internet, especially on personal finance blogs.  Over this weekend I came across this posting. Evidently its written by a couple from Alaska.  The interesting thing is…they have a lot of debt. Not just like a few thousand on a couple of credit cards, they owe about $232,000 in multiple vehicle loans, student loans, credit cards, and personal loans.
Here is a screenshot of what they owe: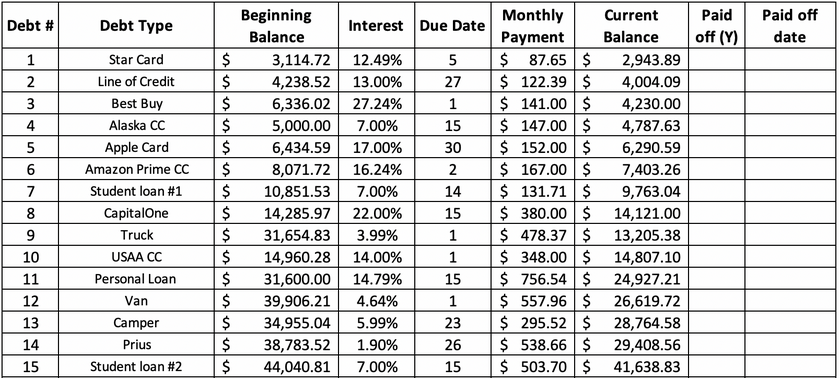 My first reaction was: wow, how does that happen?
My second reaction was: wow, it must be tough for them.  Probably most, if not all of their income is spent on debt service.
In any event you might want to surf on over to their original posting.  The commenters there have some good pointers on debt management.
As an aside note, DinksFinance is really more about investing and couples finance, so if you want more info on debt reduction, I'd check out these sites:
And these apps:
| Apps | Fees and Minimum | Best for: |
| --- | --- | --- |
| Digit | 30-day free trial period. $5 per month | Setting aside automatically. |
| Acorns | $1 per month | Spare change investing. |
| Qapital | $3 membership | Letting you set rules to automate savings. |