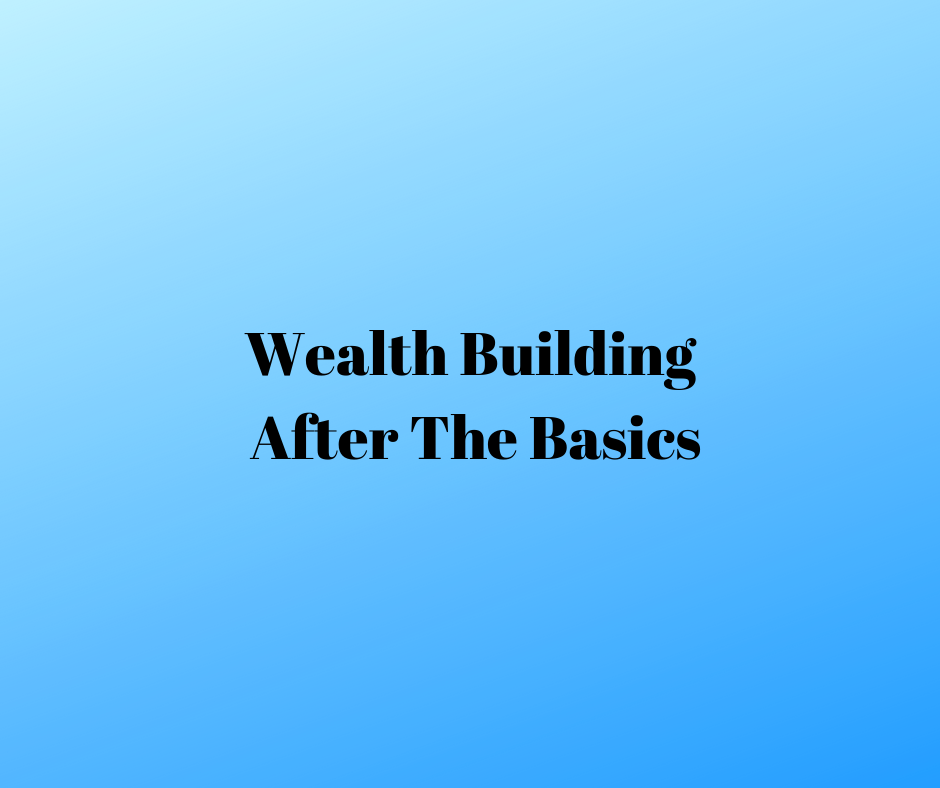 Everyone's personal financial situation is different. Some people are still getting organized, others are in better shape.
So, for many the question is: after you've got the basics nailed down, where do you go after that?
For example, after you've paid off your high interest debts, have an emergency fund and are sticking to a budget, whats the next step?
Well, there are several priorities you might consider:
1) Home ownership: If you don't own your home, and are in otherwise in good shape, you should strongly consider buying a home. There are number of benefits to owning your own place. First, you have tremendous tax advantages as the mortgage interest and property tax payments can be written off your taxes. You also have greater autonomy in terms of decorating and remodeling. Owning real estate also provides important protection against inflation and housing can be an important asset when you reach retirement after the mortgage is paid off.
2) Start an investment fund: Various gurus like Loral Langemeier and Robert Kiyosaki argue that you should set up a separate bank account to save up for something entrepreneurial. Consider saving five or ten thousand dollars and investing that money into a solid asset class. You might consider something like buying index funds in the stock or bond markets or purchasing an annuity. If you are looking for a bit of a higher return, you could get into something like lending money directly via an outfit like Prosper.com or buying shares of individual companies directly in a brokerage account.
3) Start saving for retirement: Saving for retirement is sometimes a bit dull, but you're better off with full retirement accounts.  This is because traditional IRAs, ROTH-IRA and SEP-IRAs all have tax advantages.  For example, investments held in ROTH-IRAs compound tax free.  For most dinks, retirement is a long way off, which is actually an advantage to you.  The longer off retirement is, the more time you have for your investments to compound.
4) Start a small businesses: There are a number of proven business models that you could get involved with. Among these are franchises or rental real estate, etc. Starting a side business can take a great deal of time, but the rewards can be substantial. Just to illustrate this with a personal example, my brother has a number of rental houses which give him several thousand dollars per month in income. The point here is that a proven small business can really improve your bottom line and give you a great chance to build wealth.
Good luck, if you've gotten to the point where the basics are nailed down, you are way ahead of a lot of people.
For more wealth building goodness, read these:
Wealth building on $600 Per Month
The Pros And Cons of Investing In Stocks