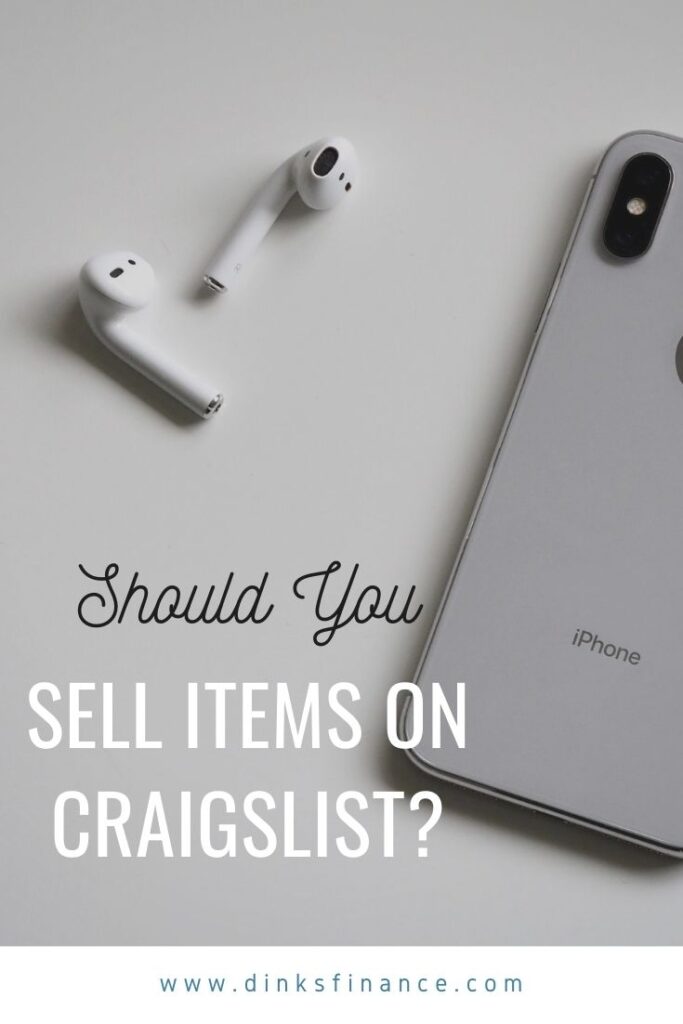 Craigslist has been part of American culture for over 25 years.  You'd be hard pressed to find an American who hasn't heard of it.  If you've never used Craigslist, you may be wondering if you should sell items on Craigslist and if it is safe to do so.  Rest assured, the majority of people that use it haven't had any problems. With appropriate precautions and knowledge, you, too, should be able to safely and successfully sell items on Craigslist.
Reasons Why You Should Consider Selling Items on Craigslist
The site has been successful for decades, and there are several reasons why you should consider selling certain items there.
Items Typically Sell Quickly
One reason you should sell items on Craigslist (CL) is that certain items, such as electronics, will sell faster there than they would on other sites such as eBay or Etsy. People love their electronic gadgets, and they love to get them at a good price.  Because most people also want their electroncis quickly, it's not unusual for someone to list a new iPhone or iPad on CL and have it sell within a few hours.
There Aren't Fees For Most People
Craigslist does charge fees for some ads such as "job postings, real estate ads" and certain groups of people like "car dealers and furniture dealers" (NPR).  However, most everyday people like you and me can list items for FREE.  Unlike sites like eBay, you can list as many items as you want to without having to worry about any listing fees.  That can save you a significant amount of money compared to using other online marketplace websites.
There Is No Shipping Cost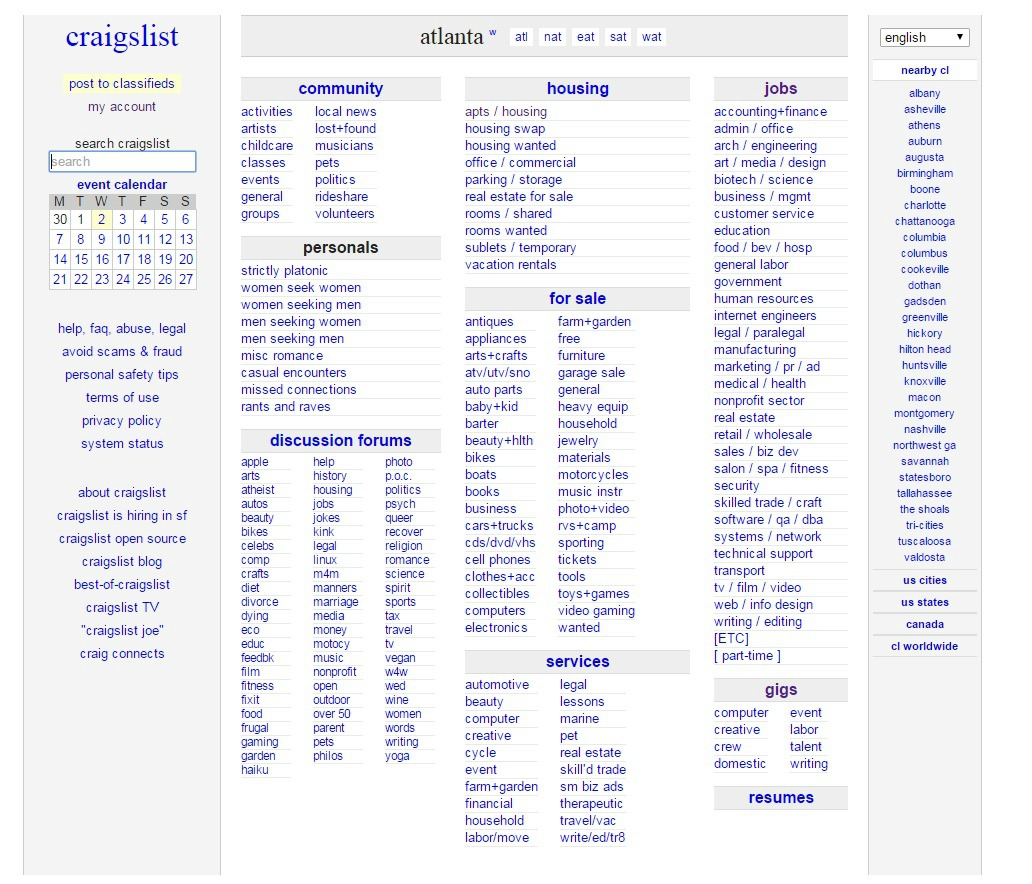 Some items like cars, furniture, and lawnmowers aren't suitable to sell on sites like eBay because the cost of shipping is prohibitive.  That's not the case on Craigslist.  My mom had a hospital bed she used for a relative.  When that relative passed away, she wanted to sell it.  Shipping it was out of the question, so she listed it on Craigslist and sold it within two days.  CL is an excellent place to list these types of items.
Safety Precautions You Should Take
Let's be honest.  There are a lot of weirdos out there.  In its 25 year history, Craigslist has not been without scandal.  In fact, use of the site is linked to 45 murders.   Knowing that, you'll want to take proper precautions to make sure your transactions are as safe as possible.
Find a Safe Place to Meet
The first thing that you can do is to establish a safe place to complete your transaction.  Safe places include the parking lots of the post office or Walmart. Another good place for people to meet up is at the police precinct. It's probably the safest place to complete a transaction.
In general, never, ever meet the buyer at your home.  If you have an item that requires the buyer to come to your house (such as the hospital bed my mom sold), then first bring the item to your garage so the buyer is not entering your home.  Also, make sure there are one or several other people with you so you can complete the transaction safely.
Meet the Buyer During the Daytime
The next thing you can do is to meet up with your buyers during the daytime.  There will be more people around, and it will be easier to get help, should you need to.
Bring a Friend
Another thing you can do is to bring someone else with you or tell them where you're going when you complete your transaction.  If you have another person with you, you aren't as vulnerable.  If a potential buyer does have evil intent, he may be dissuaded if you're not alone.
Final Thoughts
Selling items on Craigslist is fun and easy. It's a great way to earn extra money if you know what you're doing.
Do you sell on Craigslist? Why or why not?
Read More
How to Make Money Off Your Old Laptop