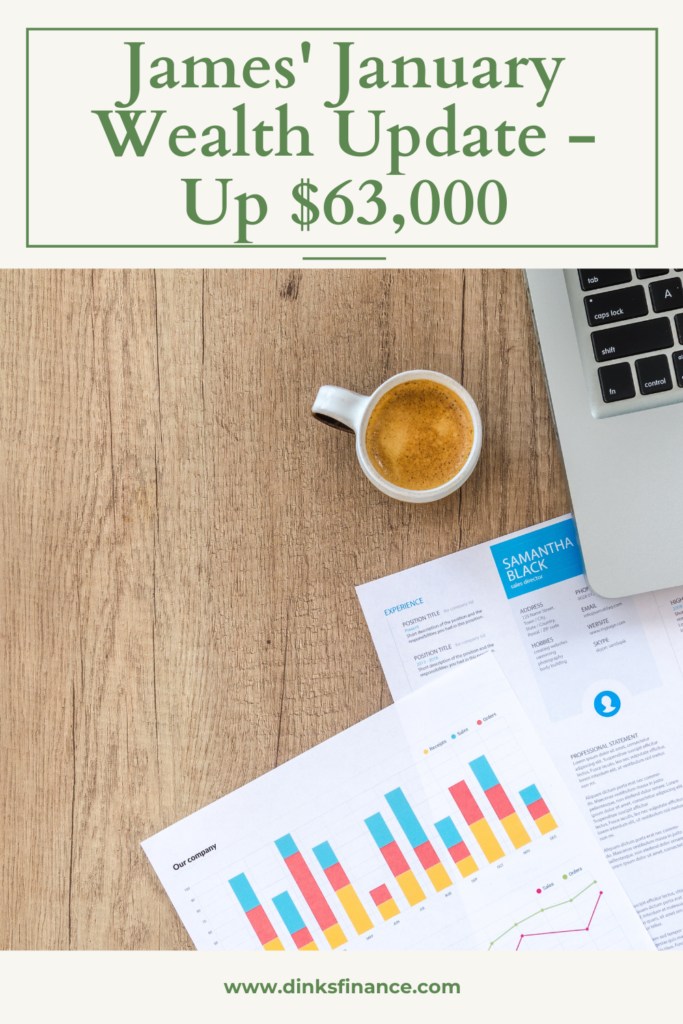 Thought I'd update all of you on what I've been doing to build wealth in the new year.  I've been focusing on the basics (paying down debt, investing, etc.). However, since my attempts to build passive income by utilizing my unused computing resources haven't yielded much, I decided to pivot and invest in real estate and small business bonds to build up more revenue flow.  The companies I looked at in January were a couple of newer fintechs: StReitWise and SMBX.
StReitWise
StReitWise is a private real estate investment trust (REIT).  They've been making the rounds of the blogsphere in the past few months. Unlike most REITs you might be familiar with, StReitWise's equity is privately held.  This means that unlike common stock traded on the New York Stock Exchange there is no way to sell their shares if you buy them.  Privately held REITs are typically riskier investments – they're regulated by the SEC, but they often have transparency issues (here).  This was especially the case in 2008 when many invested in the subprime housing market, resulting in unexpected losses.
StReitWise also has a couple of challenges in particular. Commercial real estate is experiencing substantial losses due to changing labor patterns.  More people are working from home, so the demand for office space is falling.  This is somewhat mitigated by the fact that most of their leases are valid through 2024, and by their recent dividend payment cut (data here).  So, some of the loss is already factored in.
That said, StReitWise's has returned between 8 and 10% on an annualized basis.  So, net of their management fees (2%), I'm hoping to make 6% real returns. That's four times what the S&P is yielding. It's also going to help diversify my assets.  Due to the risk, I got the minimum buy-in – $1,007.
SMBX is a highly interesting company.  Unlike a lot of the FinTech out there, SMBX could be a long term winner.  SMBX is basically working on creating a market for small business bonds.  The problems SMBX solves are: 1) access to inexpensive capital for small businesses and 2) improved risk-adjusted returns for investors.  Small businesses typically have a hard time obtaining cost-effective financing.  In a lot of cases, they can't obtain financing at all, especially if they're female or minority-owned, or they're forced to get funding from usurious outfits like Kabbage.  SMBX solves this problem by helping companies issue bonds with coupon rates between 6% and 10%, which is less expensive than many alternatives currently available. For investors, the value proposition is also attractive. The rates are far better than many other lending instruments.
SMBX is still a pretty small company – they're funded by venture capital and I'm pretty sure they aren't cash flow positive. Which means they could go out of business.  Also, the small business bond market they're developing isn't mature yet, so like StReitWise, the assets are illiquid.  Investors are totally dependent on SMBX for their bonds to maintain their value.  Their website is here.  Recommend you check it out.
I put about $180 into the platform earlier this week – not much due to the liquidity issue.
January wealth: $354,177.
At the start of January, my personal wealth was at $345,177.  I'm up by about $63,000 since the start of 2020. This is mostly due to improvements in the value of my business, stock market appreciation, and debt payoff (e.g. reduced mortgage and credit card balances). Here is the snapshot of my net worth as of January 7th.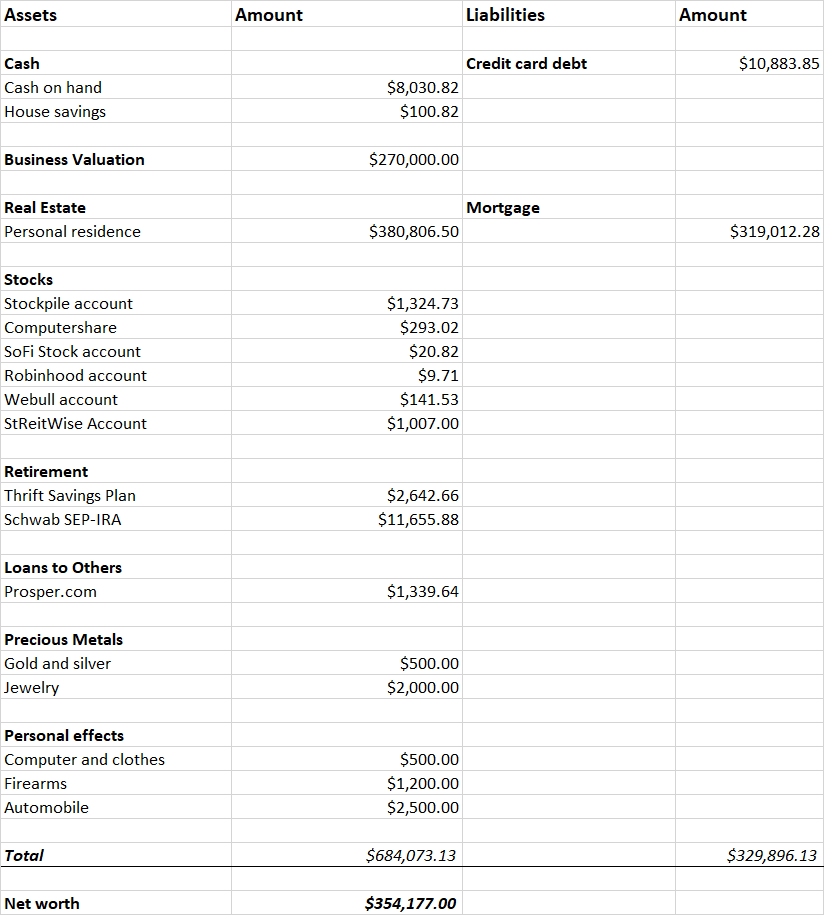 Incidentally, I opened up accounts with Robinhood, Webull and SoFi for the sign up bonuses.  You might consider doing the same.  Its free money.
For more on the mechanics of wealth building, consider reading:
Building Wealth On $600 Per Month
Ten Factors Affecting Your Wealth