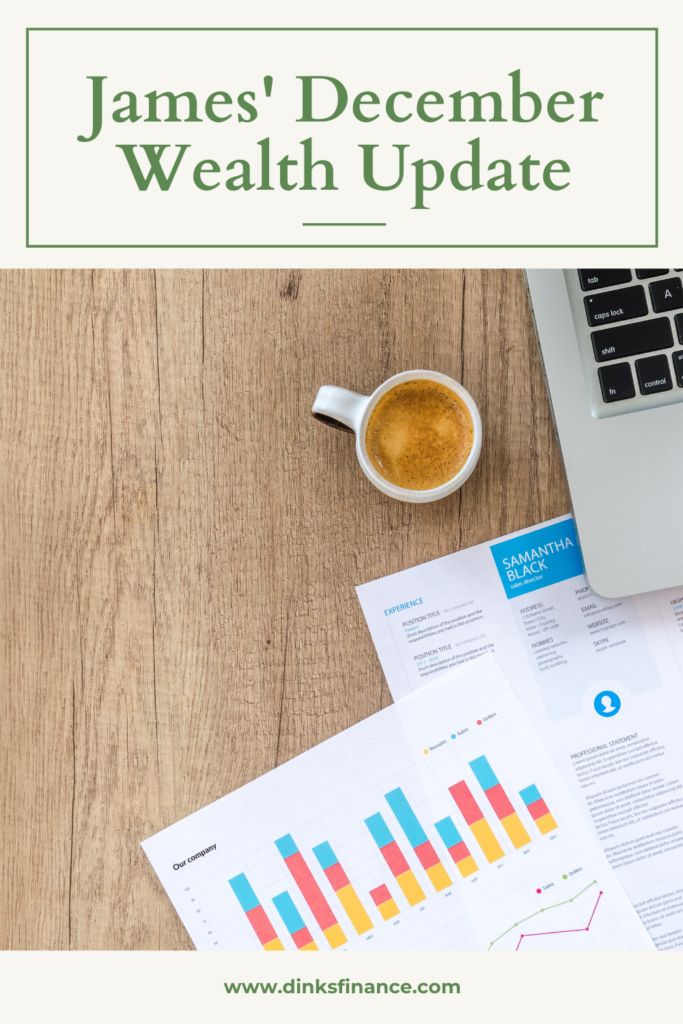 So, I wanted to update you all on what's been going on with my personal finances.
Last month my truck died on the way to a hunting trip – it needed a new engine.  The repairs ended up costing around $4,200.  I ended up selling some of my gold and silver to cover the bill.  When I was figuring out how to pay for the cost, I was kicking myself for not having an emergency fund.  So, that could have been better.
On a more positive note, I'm seeing that my efforts to build passive income and wealth are getting some traction.
Passive Income
Most of the passive income ideas I've read about aren't really passive – they all require some effort or capital.  So, I've been looking at using my unused computer memory and bandwidth to generate some extra revenue.  I've tried two different programs so far: Honeygain and LoadTeam.
Honeygain
Honeygain is billed as 'Truly Passive Income".  How Honeygain works is basically you give Honeygain a portion of your internet bandwidth, and in return to Honeygain pays you a very modest amount. Honeygain then sells the bandwidth it to market research and search engine optimization companies.
Their app was super easy to install on my desktop and it has a neat looking interface (below).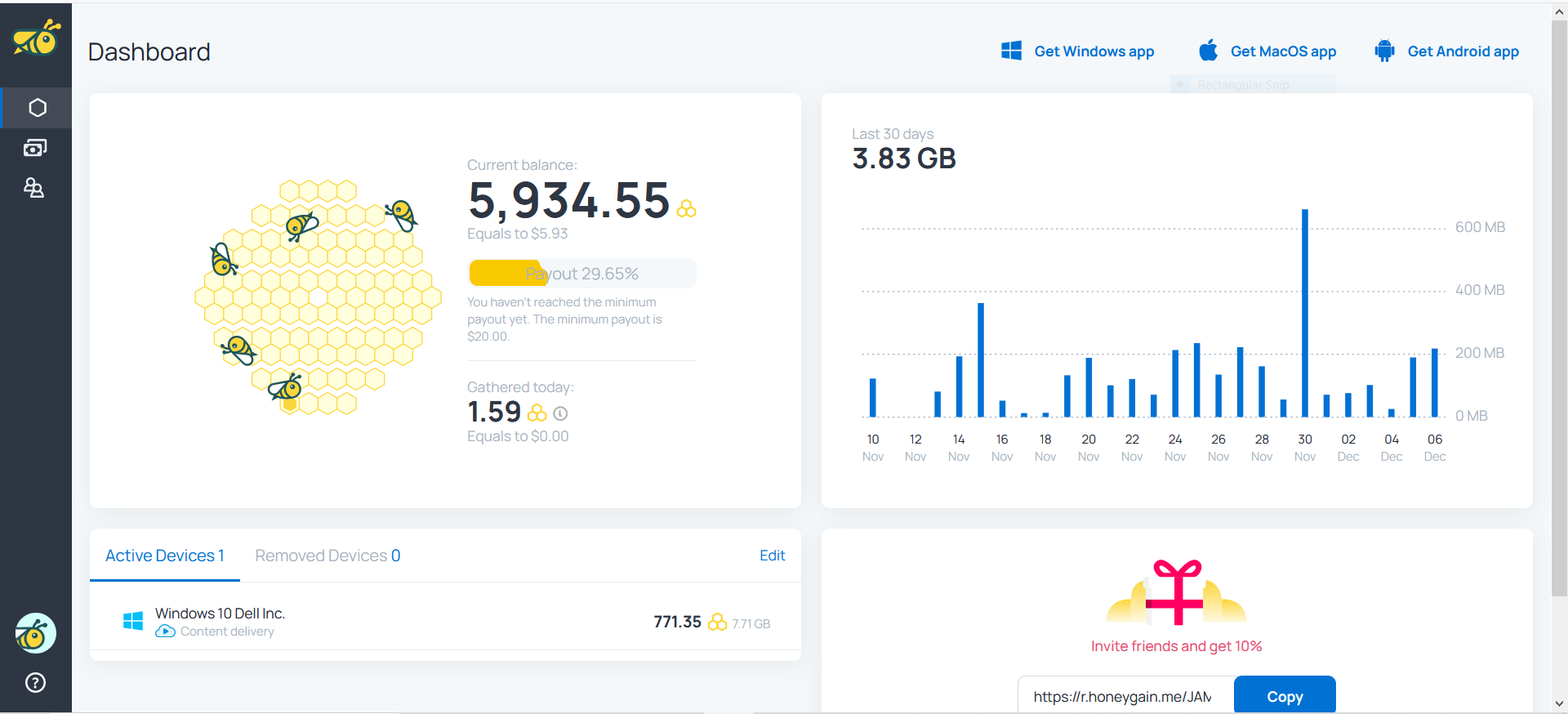 On the other hand, it is not a big money maker.  Factoring in the sign up bonus, I've made $5.85.  It's been paying about 2-3 cents a day.  That's not that great.
LoadTeam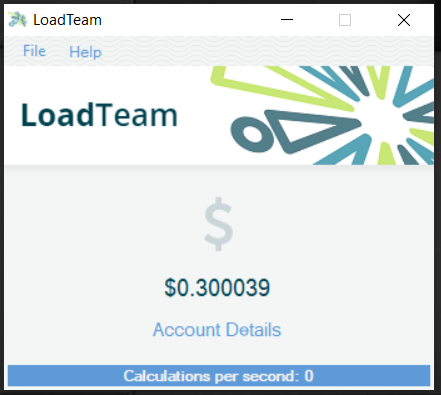 LoadTeam basically a cryptocurrency mining outfit located in New Zealand.  There isn't much on the company on LinkedIn or on Facebook.  What there is, suggests it is a smaller operation. It also seems like they're renting space on users computers to mine cryptocurrency.  This isn't a bad approach as it means they avoid the major expenses most cryptominers have, which is electricity and computing hardware.
The money with LoadTeam is quite poor.  They give you a 20 cent sign up bonus.  However, even with my super fast gaming laptop, I'm still just making about two cents a day with the LoadTeam application.  It also appears to be slowing down my computer.  I'll probably see how long it takes to reach a dollar and then uninstall the software.
Both of these have referral programs, so you can always make some extra money by getting others to sign up for their programs.
I'm still investing with Prosper, even thought I've been hearing negative rumors about bad corporate culture from friends.  I've got the total portfolio returns up to 3.63 percent from 3.5 percent.   The value of my account is also up to $1,333.81 – up from $1,092.00.
Stocks
A while back I was writing that I was a terrible stock picker – I still am.   To improve my performance, I ultimately went with getting a subscription to The Motley Fool's stock advisor.  I picked up a couple of shares of Union Pacific Railroad on their recommendation.  We'll see how it works out.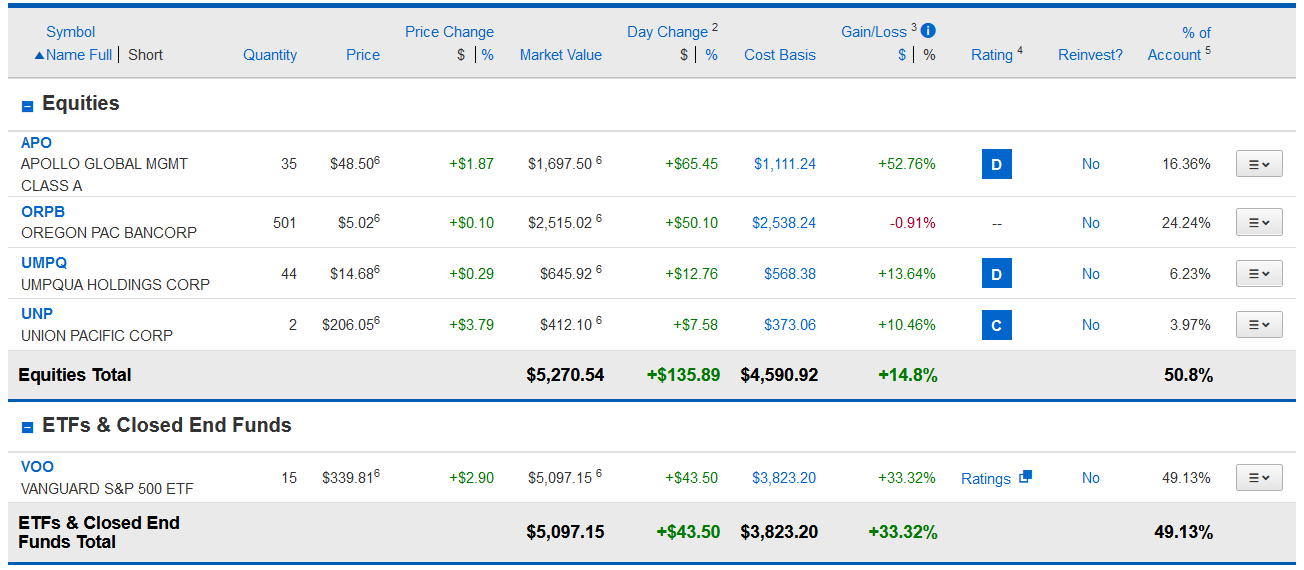 Incidentally if you're looking to get some inexpensive stock picking advice, you could get The Motley Fool's stock advisor for like 80% off.  They'll charge you like $100 bucks for a year, but if you go through a cash back site, you might be able to find a deal.  For example, Dollar Dig is offering The Motley Fool for $80 cash back, on your first year.  So if you go through them you'll get the service for basically 80% off, probably more if you use a credit card that gives you points back.
Dollar Dig is here => Clicky.
Actually, that's the thing with digital information subscriptions.  Beyond their initial productions costs, it doesn't take a whole lot to maintain them.  This means you can often find a sweet deal on them.
For more great dinks articles, read these:
Building Wealth On $600 Per Month
The Best Time To Buy and Sell Mutual Funds To Make The Most Money
Hat tip to Financial wolves for coming up with these ideas, Honeygain and LoadTeam are totally off most people's radar screens.