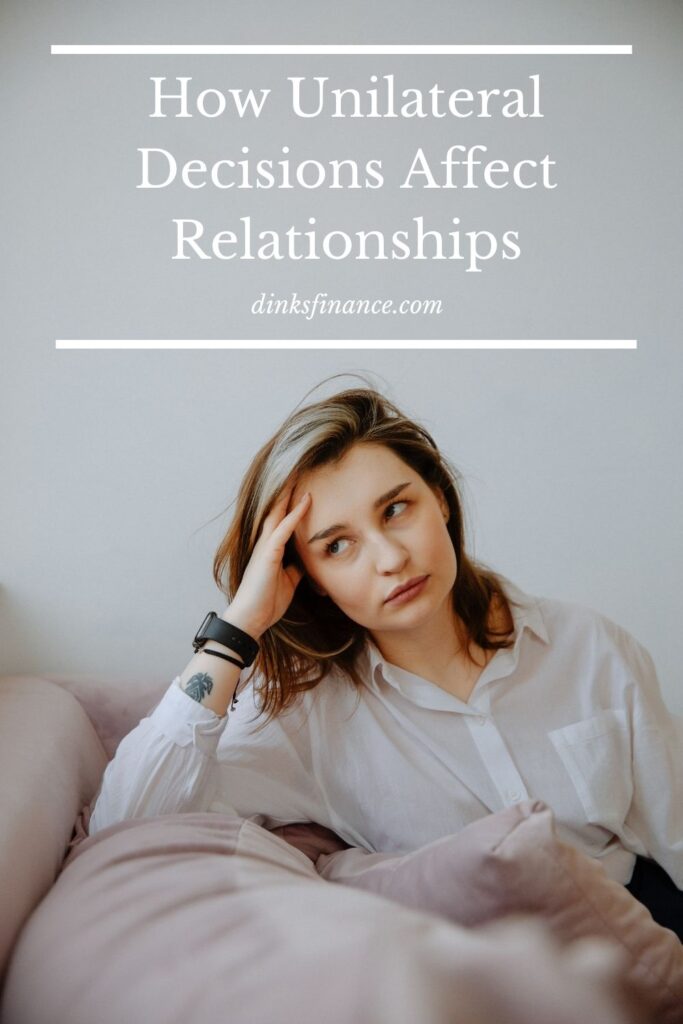 Jesse frequently talked of buying a sports car, but his wife, Maran, didn't agree with the decision.  She felt their money would be better spent traveling together and making memories.  Imagine her surprise one Saturday afternoon when Jesse came home driving a cherry red convertible.  Maran was angry and then hurt.  How could Jesse make such a large decision without her?  In the following weeks, Maran examined her relationship with Jesse carefully and realized his behavior shouldn't have been surprising; he routinely made decisions without her.  Within two years of Jesse bringing the sports car home, the couple was divorced.
Unilateral Decisions Affect Relationships
Jesse was in the habit of making unilateral decisions.  He decided what he wanted to do and did it, regardless of what Maran thought or said.  This type of behavior within a relationship can have serious ramifications.
Distrust
When a partner continually makes decisions, large and small, without consulting the other, there will be distrust in the relationship.  The partner who wants to make decisions together will learn to be wary of the partner who makes unilateral decisions.  No one likes to have their opinion and desires disregarded.
Thoughtlessness
When you're in a relationship, you should be part of a partnership.  You should make decisions together, and action shouldn't be taken without the full consent of one another.
Sure, you won't agree on every purchase, which is why some couples have his and her spend money.  Each person is free to spend this designated amount on whatever they choose without consulting the other.  This is what happens in a healthy relationship.
However, unilateral decisions affect relationships in an unhealthy way.  The domineering partner is often thoughtless.  This person does not consider the needs or wants of the other.  In fact, the domineering partner is only concerned with his own wants and needs.  Many experts consider this type of relationship toxic and abusive, even if no physical abuse has occurred.
Divorce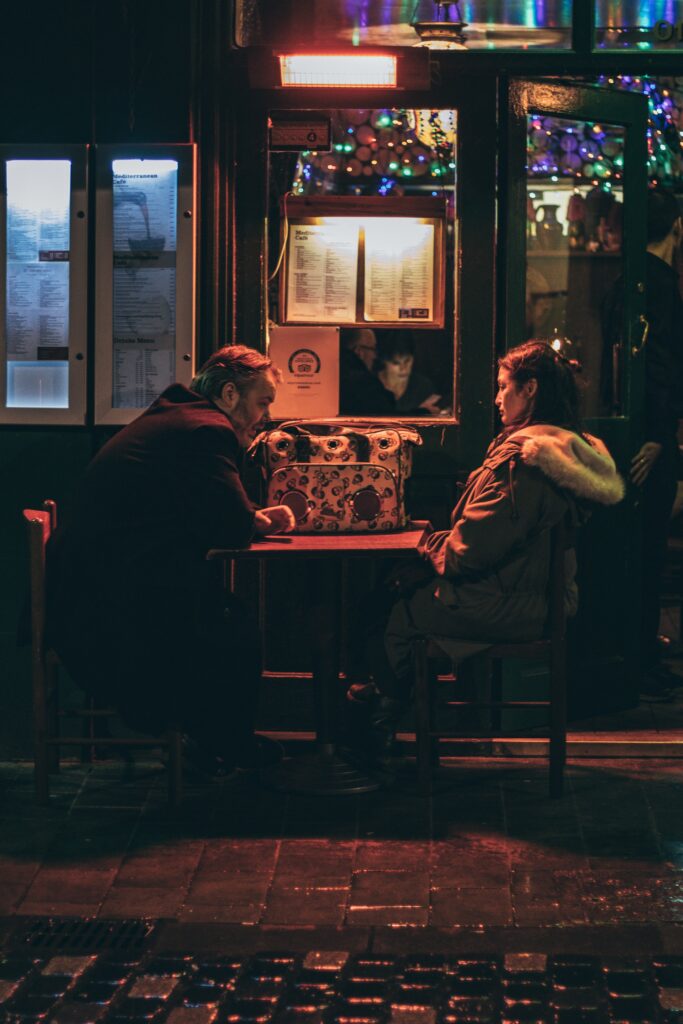 Not surprisingly, these types of relationships often end in divorce.  The domineering partner dislikes a partner who constantly complains about his or her decisions, actions, and purchases.  The partner who wants to be included in the decision-making process feels silenced, ignored, and disrespected.
Besides the personal relationship issues, the state of finances is often an issue, especially if the domineering partner spends money the couple doesn't have and they go into debt.
However, before you seek divorce, consider seeing a good marriage therapist.  Together the two of you may be able to learn to communicate and change behavior patterns.  Yet, if you've both put time and effort into changing and things remain the same, you may feel divorce is the only option.
Final Thoughts
Undoubtedly, unilateral decisions affect relationships.  One partner is acting as if he or she is single and making decisions only for him or herself.  That's not the way partnerships work.  For a relationship to truly succeeded, both partners must respect one another's decisions and adhere to them, no matter how frustrating that may be sometimes.
Read More
The Importance of a Strong Financial Foundation in Relationships
This Is Why You Should Keep Your Money Yours: Relationship Advice
Money and Relationships in Your 30s