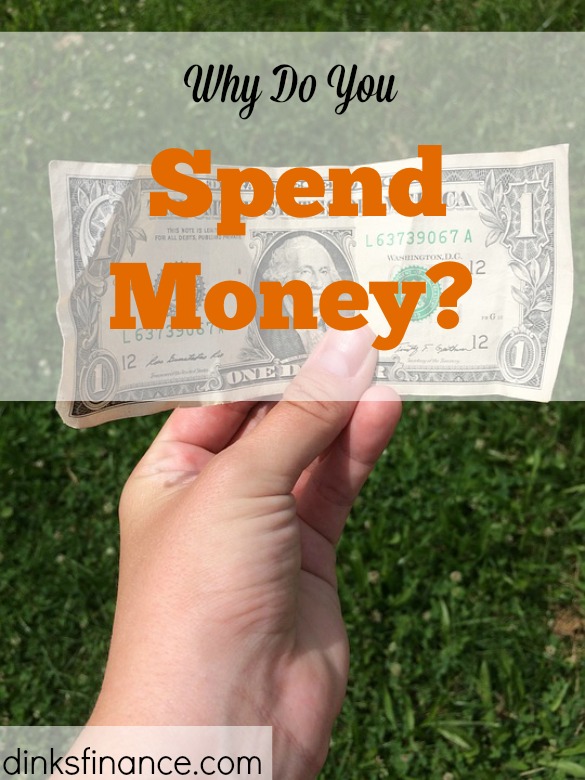 Good Morning DINKS. Today we are discussing the one habit that can bite into our net worth and our savings… shopping and spending money.
There are two things that I always want to spend on, new clothes and takeout food. The state of shopping is the mind set to always want new things. Many money mistakes involve spending money on things that we don't need, but on items that we want. If we are sad we may shop to feel better.  If we had a good day we may buy our self something nice to celebrate.  Shopping may be the route of all evil for our bank account, but it can be a form of self relief for our soul.
Have you ever bought something just because it was on sale? So many times I have bought new clothes because they were on sale or because they were a really good deal.  It seems that I always need something when it is on sale.  I have spent over $50 on items at the pharmacy that I didn't need just to earn member rewards points.  Those are bad financial habits. Regardless of the reason why we shop it is a bad habit that can easily get out control and seriously hurt us (and our bank accounts) in the long run.
The same thing is true about Food and Eating Out.  Think about the last time you ate food that you didn't cook at home. Why did you eat out?  As you may remember I used to eat out a lot.  But in a recent effort to save money and eat healthier I am currently learning to cook.  Since I am still in the early stages of learning to cook my meals are not always edible, this can also be a huge waste of money.
I used to spend money on take out food for a variety of reasons which include everything from not being able to cook to not having enough time to cook.  However the truth is that I could find any excuse not to cook, the real truth is that I am just really lazy.
Now that I am learning to cook I eat at home more often which saves me a fortune on eating out.  But I'm not going to lie; I do miss the effortlessness of eating out and not having to wash dishes.
I still eat out from time to time, but now when I eat out I spend money on good quality foods.  I eat out to eat better foods that I can't (yet) cook at home.  When I eat out in restaurants I get inspiration to cook at home as I learn new flavours, spices, and cooking combinations.  I never order something at a restaurant that I could cook at home. This makes spending money on eating out in restaurants worth the cost.
————
Photo by Land of no studios