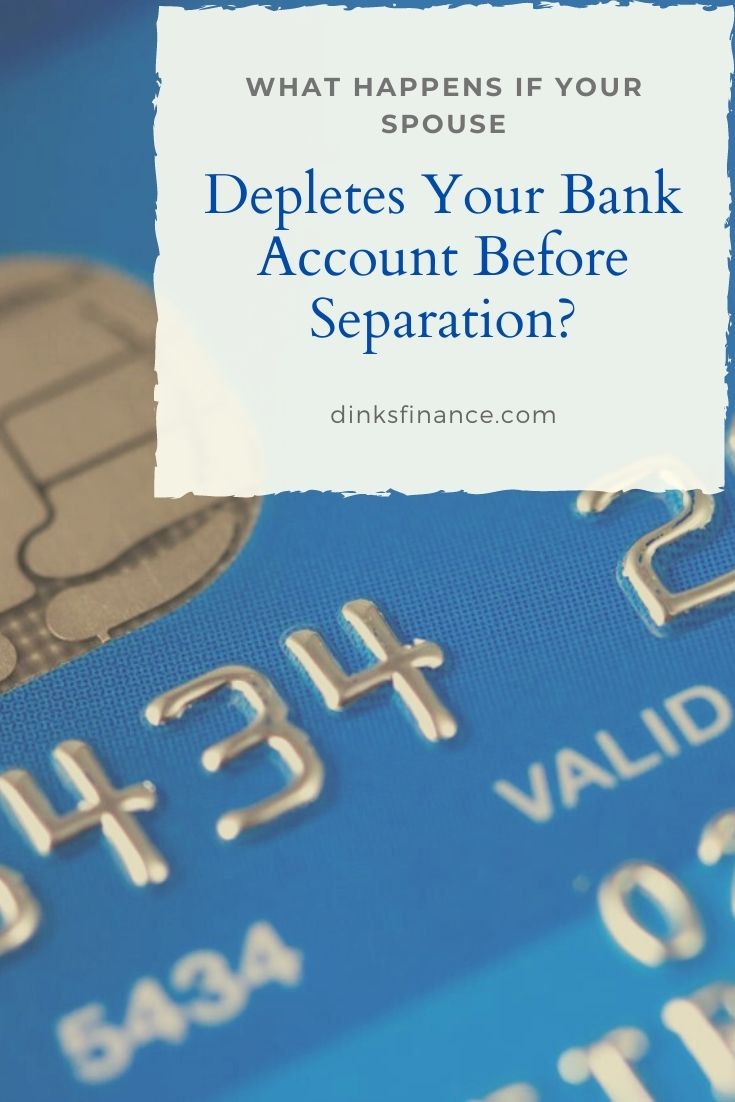 Many couples have joint bank accounts throughout their marriage.  This often happens either because they pool all of their money together or because they keep separate accounts but have a joint one to pay household bills.  Another reason why spouses share an account is because one person is the budgeter in the family and needs access to the other's money.  For millions of Americans, having a shared account works perfectly.  However, for those whose marriages are on the rocks, this can cause trouble.  One spouse may be vindictive or need to get his or her own place, so he or she take money freely from the joint account.  This begs the question, what happens if your spouse depletes your joint account before separation?
What Happens If Your Spouse Depletes Your Joint Account Before Separation?
If your spouse depletes your joint account, you'll want to take immediate action.
Contact an Attorney
The first thing that you will want to do is contact an attorney.  If you don't, your spouse could spend all of the money and may have no way of paying it back.  Ideally, as soon as you realize the money is gone, you need to get legal representation so you can stop your spouse from spending it.
Recognize the Court Won't Let Your Spouse Get Away with This
Most states see a joint account as owned by both you and your spouse.  The court will not let one person take all the money.  Instead, the court will divide it equitably.  Of course, equitably does not mean equally.
The court will take a variety of information into consideration such as how much you each earn, how much one will be expected to pay in child support, etc., to determine how much each party will get.
Action the Court Will Take
If your spouse takes a significant amount of money from your joint account, the court will likely not let this action go without repercussions.  Your spouse may need to pay it back or may ultimately get less of the joint money as a result.  Likewise, if your spouse spent all the money, he or she will need to give you something of equal value in return.
Sometimes the spouse will even need to pay the legal fees related to him or her emptying the account.
If You Need to Take Money from the Account
If you need to take money from the account, make sure to carefully record how much you took and what you spent the money on.  Taking more than 50% of the money in the account will raise red flags and your spouse can take action against you.
Final Thoughts
If your spouse depletes your joint account before separation, don't panic.  If you've not done so already, seek legal representation.  Your spouse will likely be hurting him or herself by emptying the account.  Even though your relationship may be contentious, the court will not allow one spouse to take all of the money leaving the other spouse with none.
Read More
After 13 Years We Finally Opened a Joint Bank Account
How to Decide If You Need a Separate or Joint Account