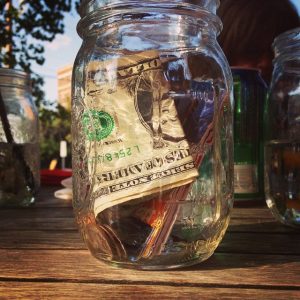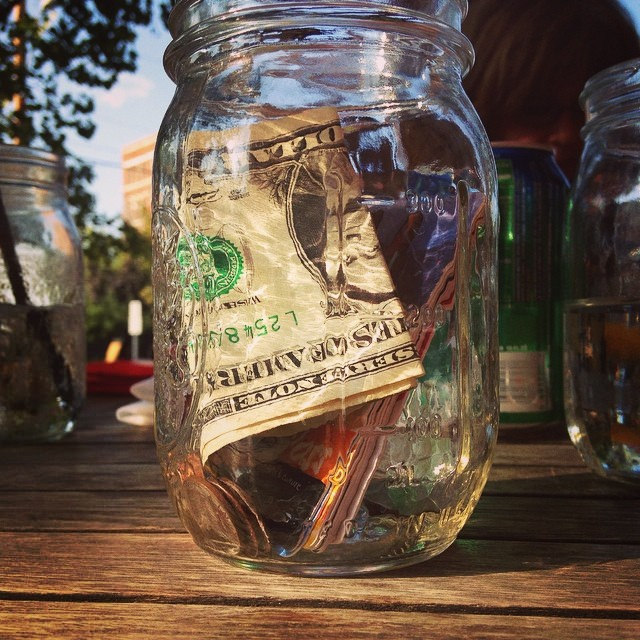 Good morning Dinks.  Do you remember not so long ago when I was super excited because my boyfriend finally agreed to open a joint account…finally after all these years together.  Well I'm sad to say that after three months our account is still empty.  I never would have given this a second thought except the subject of our joint account recently came up in a conversation and my boyfriends reaction actually hurt my feelings.
Join expenses need a joint account, right?
I am not one of those girlfriends who always wonders if my boyfriend loves me and reads too much into everything he says or does, after 15 years I would expect a little more from myself.  However I'm only human and as much as I would love to live in a world without emotions (because they complicate things), sometimes my feeling do get hurt.
You may remember that we are moving next month and our next four paychecks are unneeded because the rent in our current apartment is already paid in full.  Since my boyfriend is in charge of paying our rent I suggested that he put all our extra money in the joint account over the next few weeks, because we have yet to use it.
Should every couple have a joint bank account?
I thought it was a good idea to use our joint account because as of October 1st we will have a lot of joint expenses such as the firsts month's rent in our new apartment, the cost of furniture to fill our new apartment as well as moving costs.  So it only makes sense that we store all the money for our new expenses in our not-so-new joint account.  However my boyfriend disagrees.
What does it say about our relationship if my boyfriend doesn't want to keep any money in our joint account?  I know, I know I'm being one of those needy girlfriends who I hate, but I really don't know what it means.
The first question I had was why would my boyfriend agree to open a joint bank account if he didn't want to use it?  We only opened a joint bank account because I felt that a couple in their 30s who have been together for almost 15 years should have a joint bank account.  I should have known this was a mistake because in 2007 this is the exact reason why we bought our car and that was my biggest financial mistake to date.
What does this REALLY mean?
After many days of analyzing the situation internally – because I don't want to let my boyfriend in on my inner narcoses – I decided that my boyfriend is just not used to managing our joint account.  We have been managing our money separately for a long time and it may just take some getting used to for him to welcome this new account into his monthly money routine with open arms.
What do you think?  Could that be the reason or is it just the easiest explanation to make myself feel better?  Nick and I have always been open with our money but we have always managed it separately.  Is this new account putting commitment pressure on Nick that he is just not ready for or is it a sign that my boyfriend doesn't want to move forward in our relationship?
Photo from Flickr