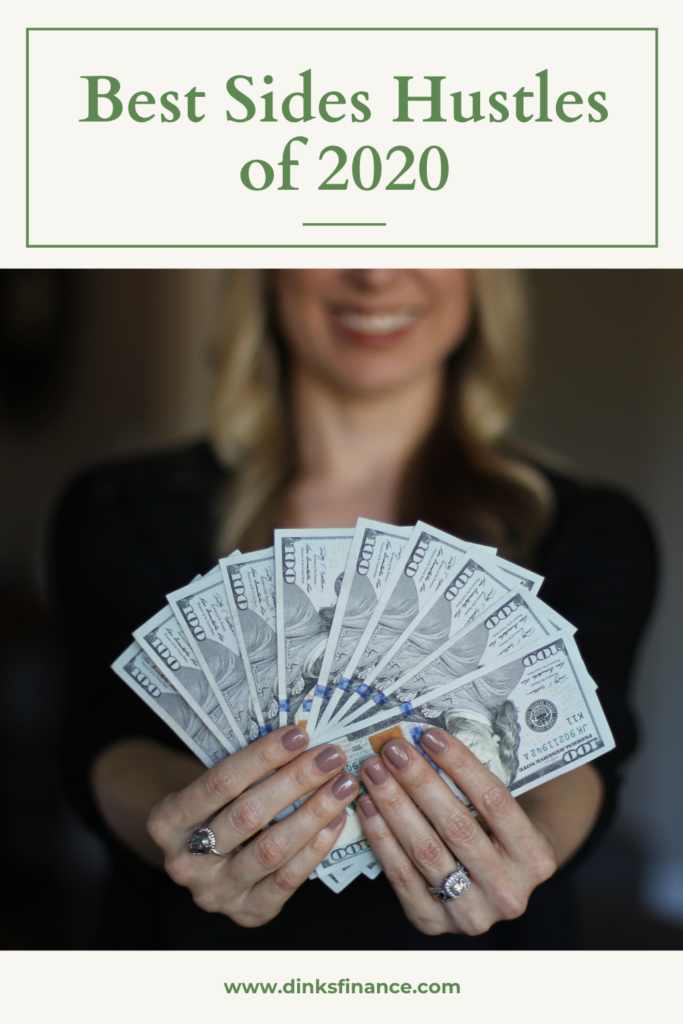 Looking to make some extra cash? Maybe it's due to coronavirus or just looking to make some extra dough on the side, there are quite a few options when it comes to side hustles. This is a great thing. This means you have so many options and can narrow down your choice based on what you actually want to do for extra money rather than what you have to do to make money. That my friend is a great spot to be in.
Anyway, here is the list of best side hustles of 2020.
Best Sides Hustles of 2020
#1. Facebook Ads
With YouTube University, you can learn exactly how to set up Facebook Ads and even find clients. This can be an incredibly lucrative side hustle if you are ready to put in the work.
This side hustle entails you setting up and managing a client's Facebook Ads. For example, if your client is a gym, you would create ads that go to their target market and get people to sign up for their gym services.
#2. Blog
Whether you start your own blog or buy one from an established site, this can be a great side hustle for someone who either likes to write or edit. You have so many options on this side hustle too. You can hire out all of your writing and editing, you can create a site from scratch or you can buy a site that is already streamlined when it comes to income and maintenance.
If you are interested in this side hustle, check out this article: How to Make and Maintain Profitable Websites
#3. Freelance
Are you skilled in any specific area? Have you considered freelancing? From writing to photographing or digital art, you can freelance just about any skill these days. All you have to do is either look for gigs on sites likes Craiglist or post your own ads stating what you are looking to do. This is a side hustle that doesn't require much learning on your end since you would do this for skills you already have.
#4. Pinterest
Pinterest is huge when it comes to driving traffic to blogs. Therefore there is a huge demand for Pinterest managers. If you learn the skills and are determined, you could definitely make this side hustle work to your benefit!
All you have to do to manage different Pinterest profiles and ensure you are optimizing them to the best of your abilities. Whether this is manually pinning, creating media, etc. it could be anything to drive traffic to the blog.
#5. Postmates/Doordash
This side hustle has a skyrocketed need due to the current pandemic. Restaurants have limited capacity and if I am being honest, it just isn't the same eating out as it used to be. Many people still don't feel safe eating in the public. This is why most people are still ordering in. That is why so many people are using these apps to have drivers bring their takeout directly to their doorstep. Also, the best thing about this side hustle if you ask me is that you can listen to books/podcasts while driving!
#6. Flip Things on eBay/Marketplace
Do you have extra things around the house that you never use? Or do you find yourself always scavenging for hidden gems at savers or other discount shops? Well, have you thought about selling these items on eBay or Facebook Marketplace? You can make a heck of a lot of money if you do this right.
That means taking great pictures, charging fair prices, and only selling items in fair condition. One of the best things about these side hustles if that you can still shop! You're just flipping what you buy for more money! :)
#7. Shipt/Instacart
This is similar to #5, many people don't want to step foot in a grocery store these days. So to your benefit, you can do their shopping for them and then drop their groceries off for a nice little fee. Just like #5, I like this side hustle a lot because you can still listen to audiobooks or podcasts while doing making money.
Final Thoughts
Regardless of what side hustle you choose, there are endless ways to make money in 2020! Bring in the extra dough and in some cases, you don't even have to leave your couch or take off your pajamas. Just be disciplined and go start your side hustle! :)
Do you have a favorite side hustle?
For more reads, check out these articles: