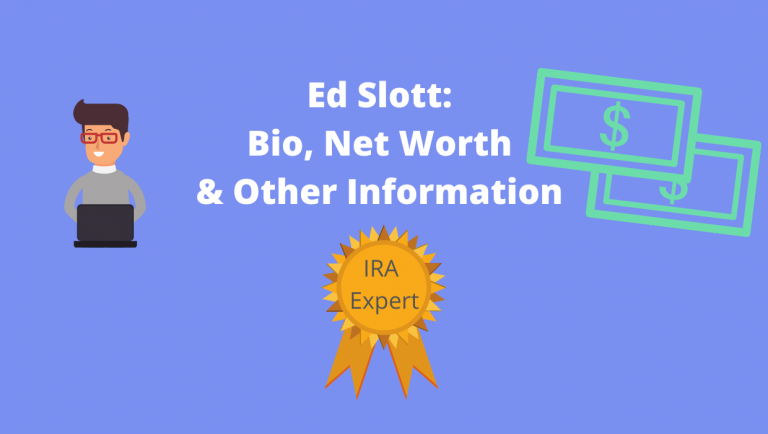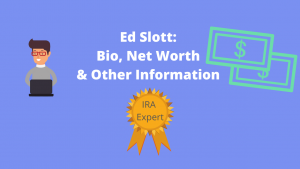 Ed Slott, also known as "America's IRA Expert" according to Mutual Funds Magazine, has quite a bit of knowledge when it comes to the realm of retirement planning. More often than not, folks find themselves going to Ed even when they have a financial advisor, simply due to the fact that they fear their advisor doesn't know as much as Ed. In this article, we will look at Ed's background, net worth and other valuable information to get a picture of who this retirement guru really is.
Background Information
Ed was born born on August 5th 1954. He attended Adelphi University and currently resides in Rockville Center, NY. He is an author, public speaker, CPA and most noteworthy, "the best" when it comes to retirement planning as named by The Wall Street Journal.
Ed has starred in multiple public TV specials, the most recent in 2019 about retiring securely. He makes a point of  emphasizing the importance of lowering your tax burden and working with fiduciary advisors. He runs training programs to help show financial advisors how to really handle IRAs and other retirement vehicles. These training programs alongside his advisor groups are some of the most well respected in the industry.
Ed Slott has written multiple books and publishes a monthly IRA newsletter that goes out to financial advisors and financial press. His books include: 
Ed Slott's Retirement Decisions Guide: 2010 Edition (2009)
Taxing Away Your Wealth (a special report with Harry Dent) (2009)
Ed Slott's Stay Rich for Life!: Growing & Protecting Your Money in Turbulent Times (2009)
Parlay Your IRA Into a Family Fortune (2008)
The Retirement Savings Time Bomb and How To Defuse It (2008) (revised 2012)
Your Complete Retirement Planning Road Map (2007)
He was once the Chairman of the NY State Society of CPAs Estate Planning Committee as well as the editor of the RIA Planning Section of the CPA Journal. He was awarded the Excellence in Estate Planning and Outstanding Service from The Foundation for Accounting Education. He served as a board member for the Estate Planning Council of NY City as well.
Net Worth
As you can see, Ed Slott is and seemingly always has been, a very busy man. Between writing books, starring in his TV specials, and running his IRA bootcamps, he is definitely brining in some serious cash.
But how much is Ed really worth? He is a very private man and there are unfortunately no public records listing any sort of income brought in. However, due to his extensive knowledge of retirement planning, we can assume that all of his income earned is being put to good use.
It would be safe to say that Ed easily has over five million dollars saved up for his retirement (if he ever retires). Between his books sales, being paid for public speaking and TV specials, constant income from his advisor groups and bootcamps, he likely raking in some dough.
Final Thoughts
If you are looking for THE retirement expert, Ed should probably be your first starting point. He knows it all. From lowering your taxes to how to withdraw without penalties, he can help you set up your future. Overall, Ed is a great resource and there are plenty of free articles out there by him that you can soak up before dishing out your hard earned dollars to learn his other strategies.
Have you ever heard of Ed Slott or have you learned from him?
For more recent reads, check out the following articles: