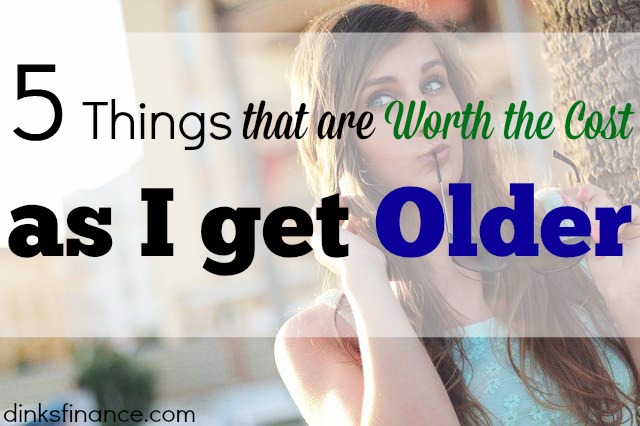 Good morning Dinks.  Let me ask you a question, is your taste evolving as you get older?  Mine is.  I can't decide if it's out of necessity or out of maturity but either way I find myself spending money on things that I normally wouldn't spend money on.
Do you spend more money now than you did 10 years ago?
Cabs
This is the biggest change I've noticed now that I'm almost 35 years old (in October).  10 years ago I would walk anywhere and everywhere – even in the rain – to save $5.  Now I don't think twice about dropping $10 on a cab ride home from the movies.
Nick has jumped on the Uber bandwagon and loved his experience.  I have yet to try it because I'm not 100% sure it's safe for a single woman to travel alone.  Have you tried Uber yet?
Spa days
I am obsessed with relaxing.  I love going to spa because not only does it let me take a break from working 24/7 between my 9 to 5 and freelance gigs, but you also have to unplug.  I am usually glued to my phone (which I don't necessarily like) so the fact that I HAVE to turn it off while spending a couple hours at the spa is very nice.
I also find the whole ambiance of spas very relaxing.  It's quiet, it smells good and it's just a place to rest my head, detox and regroup.  I like to buy my spa treatments on Groupon because I can usually get $120 gift certificate for only $60.  Who doesn't love a relaxing day at the spa when it's half price?!
Doctor appointments
Last week I called my dentist to make an appointment and when she proposed a time and date I had to double check my calendar to make sure I was free.  I said "Oh no I have a chiropractor appointment that day and I don't like to have more than one doctor's appointment in the same day because it makes me feel old.  So let's rebook."  Not only did the receptionist not laugh at my joke, she actually completely ignored my comment and just suggested another day and time.  Huh.
Glasses
I went for my two year eye exam earlier this month and just picked up my glasses a couple of days ago.  My prescription is so strong that it takes two weeks to make and costs $850.  Unfortunately this is the reality of my life.  As I get older my vision gets worse and my glasses end up costing close to a thousand dollars.  This is definitely a necessity.  I don't buy designer frames because the frame is the way I can keep my costs down.
Travel
Ten years ago I had never even been on a vacation that wasn't with my family.  Now that I'm in my 30s and have a full time job I enjoy travelling whenever I can.  I've got to see things and travel to places I never even dreamed about in my 20s.  I never thought about travelling because I just couldn't afford it.  Now I'm glad I can because I didn't know what I was missing.
Get Your FREE Ebook
DINKS (Dual Income No Kids) Finance focuses on personal finance for couples. While by no means financial experts, we strive to provide readers with new, innovative ways of thinking about finance. Sign up now to get our ebook, "Making Money Tips for Couples" FREE.