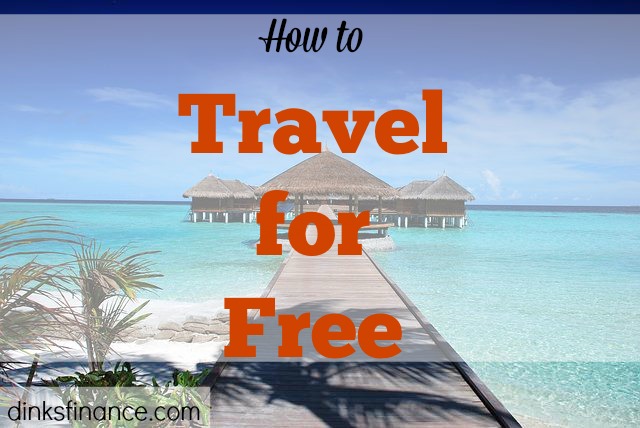 Or at least close to it.  I keep reading about personal finance bloggers and small business owners who get to travel all the time and I think "Wow they must be making a lot of money".  As you know I love travelling and try to do it as often as my bank account lets me, but some of my colleagues have figured out the secret to travelling on the extreme cheap.
I keep seeing my friends on Facebook jet setting off to really cool places like Las Vegas and Hawaii.  I can't help but wonder "How can they afford it?"  Well I think I've figured out their secret – they're travel hackers!  It's kind of brilliant really.  My friends search the web to find the lowest deals, apply for credit cards with travel perks and maximize their rewards programs whenever possible.  I'm jealous, but I'm also learning.
Search online for deals and name your own price
This is my own personal travel secret.  I am a huge fan of Priceline.com.  Actually that's an understatement, I don't think I've booked a trip in the last four years without it.
I pride myself on paying only $87 a night for a four star hotel in NYC.  I think that's a great deal.  I mostly take advantage of the Express Deals on Priceline but if you're not finding what you want you can also Name Your Own Price for hotel rooms and flights.
Apply for multiple credit cards
While in New Orleans for FinCon last year I had lunch with a bunch of really cool people.  We spent the day at a swamp tour and then hit up the French Quarter for an authentic cajun meal.  While we were waiting for our food to come out we started chatting about how much it cost everyone to get to New Orleans and surprisingly several people travelled to The Big Easy for very little money.
At the end of the meal almost everyone at the table pulled out some form of American Express credit card.  Apparently their reward programs are amazing for travellers and some also offer cash back.  One friend said he applied for the card specifically to get the 20,000 introductory points offer which covered his round trip flight and most of his hotel room stay for the week. Score!
Maximize your rewards programs
I am not a huge fan of applying for credit cards just to do it, but that's because I have had issues with debt in the past.  I'm O.K. having one every day credit card and one Amex for travel purposes, but that's it.  With that being said, both of my credit cards are attached to rewards programs.
One thing I didn't know is that rewards programs are interchangeable.  If your credit card offers cash back you don't necessarily have to take a statement credit; you can call your credit card provider to see if you can get cash back on a travel booking.
Another great travel hack is to combine your rewards programs.  Airlines usually allow this because so many different airlines are alliance partners.  If you're just shy of rewards with one airline check out who their partners are and combine your rewards to get a free flight.  Even if you're not sure, it never hurts to ask!
What's your best travel hack tip?
Get Your FREE Ebook
DINKS (Dual Income No Kids) Finance focuses on personal finance for couples. While by no means financial experts, we strive to provide readers with new, innovative ways of thinking about finance. Sign up now to get our ebook, "Making Money Tips for Couples" FREE.