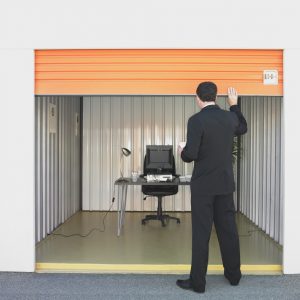 A lot of Dinks think about starting their own businesses to make extra money. If you're one of them, get inspired by these seven businesses that turned from garage ventures to multi-million dollar empires.
1. Apple
Apple is the ultimate example of an amazing company that a college dropout started in his parents' garage. Steve Jobs, Steve Wozniak, and a group of their friends started their venture by building circuit boards for a local electronics store.
They then created the Apple II, a complete computer that operated using a circuit board designed by the Woz. The computer attracted the attention of venture capitalist Mike Markulla, who helped the Apple gang get financial backing and a credit line. Although Steve Jobs struggled at Apple and was eventually fired, he regained control, invented a host of new products, and created a prosperous business bottom line. Today, Apple has a market value of over $500 billion.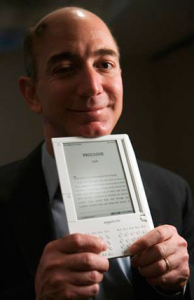 2. Amazon.com
Amazon.com started as an online bookstore in 1994 that Jeff Bezos ran out of his garage in Washington state. Bezos started his business when the Web was born, and he shaped the world's vision of what e-commerce could be.
Today, Amazon.com is much more than an online bookstore. The company, both from its distribution centers and through third-party sellers, provides just about every product imaginable. Bezos himself is worth just under $30 billion, and Amazon.com has a market cap of $146.42 billion.
3. Mattel
When Mattel launched in a Southern California garage in 1945, the company didn't make toys. It made wooden picture frames. Soon, Ruth and Elliot Handler and Matt Matson, Mattel's founders, decided to make wooden dollhouse furniture out of the scrap wood left over from their picture frames. Soon, the dollhouse furniture was making more money than their picture frames, and a toy empire was born. Matson eventually sold out to the Handlers, who incorporated Mattel in 1948. Today, Mattel has a market cap of $10.63 billion.
4. Dogfish Head Brewery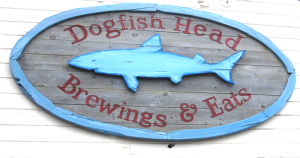 Sam Calagione had prepped his first brew, a pale ale, when he bought some cherries in a Manhattan bodega and decided to toss them into the mix. The beer inspired him to seek out unusual ingredients and to create great beer out of them, which became the cornerstone of Dogfish's brewing philosophy.
After raising money from his dad, his orthodontist, someone who'd hired him for construction work, and the bank, Calagione opened his first Dogfish Head Pub in Delaware. Today, Dogfish Head distributes its beers coast to coast, and it brings in over $40 million a year.
5. Harley Davidson
When he was 21 years old, William S. Harley had an idea for an engine that would propel a bicycle. He paired up with a childhood friend, Arthur Davidson, and built the motorbike in a 10-by-15 foot shed in Milwaukee. Four years later, after a Harley Davidson motorbike won a road race, the friends were able to hire their first full-time employee. The company expanded, survived the Great Depression, and today is one of the world's largest motorcycle manufacturers.
6. Maglite
Tony Maglica, creator of the Maglite flashlight, took over 20 years to turn his garage business into an empire. He left his home in Croatia in 1950 and immigrated to Los Angeles, working odd jobs until he saved enough to buy a lathe. He started crafting precision parts in his garage in 1955, but he didn't craft his first flashlight until 1979. Now, every police officer in America carries a Maglite flashlight as standard issue.
7. Yankee Candle Company
Back in 1969, a 16-year-old kid named Michael Kittredge crafted a scented candle out of melted crayons as a Christmas gift for his mother. His mother never actually got the candle, however, because Kittredge sold it to his neighbor for $2. He hired a friend to help him make more candles at a rate of $1 per hour. He eventually opened a 2,000 square foot store in South Deerfield, Mass., to sell his candles and became a multi-millionaire.
Are You Inspired?
If you're a Dink who thinks you and your partner would make a great business team, imagine the places you could go if you started your own business. With a lot of persistence and some luck, you could find yourselves heading up a multi-million dollar company.
Get Your FREE Ebook
DINKS (Dual Income No Kids) Finance focuses on personal finance for couples. While by no means financial experts, we strive to provide readers with new, innovative ways of thinking about finance. Sign up now to get our ebook, "Making Money Tips for Couples" FREE.