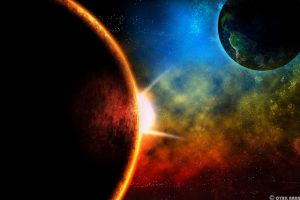 Good morning Dinks.  We've talked about how men are from Mars and women are from Venus when it comes to certain aspect of life such as in the office, but what about when it comes to your money?  If you and your spouse manage your money differently is it just a difference in your personalities or is it actually genetic?
Maybe men are more aggressive in their investments
It is said that men are usually more aggressive when it comes to money.  When I was working as a financial planner in a bank branch I had a young couple (late 20s) who came in to open individual retirement accounts.
After filling out their individual KYC investor profiles it was determined that the man wanted to invest a lot more aggressively than the woman.  He added foreign and domestic equities into his portfolio as well as sector specific investments such as technology mutual funds.  The woman didn't want to hear anything about foreign equities.  She chose to purchase a combination of fixed income investments and balanced mutual funds.
As the couple left my office I couldn't help but think if being an aggressive investor (aka a gambler) was a personality trait of this specific man or is it a characteristic for all men.
Maybe women save more because they're cautious
As a gender women are said to be more cautious.  We are believed to drive slower and that's why our insurance rates are lower than men.  So here's the question, are women more cautious than men in general or is it specific to matters of our personal health and safety?
I think women are more reserved than men when it comes to money, at least when it comes to the possibility of losing money with investments.  I think women may be more comfortable spending money (aka spending on a shopping spree) but we don't consider that a loss.  Actually it's the contrary, we consider shopping money well spent.
Maybe men are more likely to negotiate a price
I honestly, truly believe that I overpaid for my new car because my boyfriend didn't go with me.  I feel the sales man took advantage of the fact that I was a single woman and he knew I probably wouldn't aggressively negotiate the price  – and I didn't.   He quoted high (standard sales practice) and since I didn't negotiate I overpaid.
I didn't know that the price of a new car was negotiable and trust me when I say I learned my lesson.  I bought my car in 2007, sold it in 2010 and now I negotiate everything.  Not in a cheap way, just in a smart with money kind of way.
Men as a gender are more likely to be comfortable negotiating a purchase price.  I feel it's a sign of marking their territory.  Negotiating a lower price (no matter the amount) gives men a sense of pride.   I have to admit the one thing I will always negotiate is my salary when I start a new job.  I have absolutely no problem showcasing my assets in exchange for more vacation or higher pay.
Photo by Flickr
Get Your FREE Ebook
DINKS (Dual Income No Kids) Finance focuses on personal finance for couples. While by no means financial experts, we strive to provide readers with new, innovative ways of thinking about finance. Sign up now to get our ebook, "Making Money Tips for Couples" FREE.