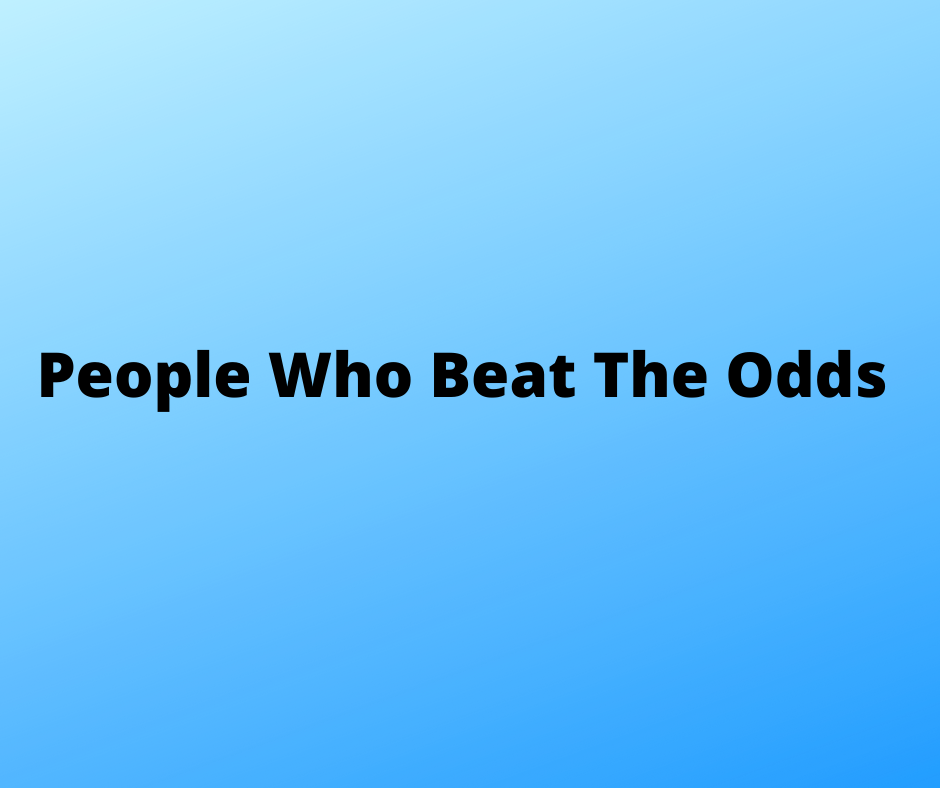 "Nothing in the world is worth having or worth doing unless it means effort, pain, difficulty… I have never in my life envied a human being who led an easy life. I have envied a great many people who led difficult lives and led them well."
Teddy Roosevelt
For a lot of you, life can be an uphill battle. Unemployment is something like 36% among millennials, nobody seems to want to take the coronavirus vaccine, including celebrities, inflation is back, your car just broke down, you just got fired, or you've gained 40 pounds during last years lockdowns. These are real problems, for sure. But, many of life's greatest triumphs come from overcoming significant difficulty.
So, for today's posting I wanted to share three inspirational stories of people who beat the odds, building up significant wealth or overcame significant hardship on their way to financial security:
First, Despite immigrating to Canada, not speaking English and possessing no formal education, Be Smart, Be Rich overcame a number of obstacles. He is now on track to achieving a net worth of $200,000 and retiring by the age of 45.
Second, Bolahan started with nothing, overcame layoffs and car accidents to achieve a net worth of $100,000 in his late 20s. Pretty impressive for your early 20s.
Third, Cassanova Brooks got diagnosed with cancer at the age of 15, then two years later his only parent died. Shortly after that he lost is home and his job. He later went on to start a real estate businesses and closed 8 million dollars worth of deals.
Overcoming Adversity and Finding Success Against All Odds with Casanova Brooks
So, if you're running into trouble building wealth, paying off debt or setting your budget – take heart, you can overcome the problems you're having.
For more great Dinks articles, read these:
Tip Of The Day: Don't Forget To Exercise And Stay Positive
If You're Saving, Don't Give Up!