A few weeks back, I took some of the holiday gift money I'd received and put it into small business bonds.  I did this via a neat, if not somewhat risky fintech I'd discovered last year. Well, it seems like the bonds are starting to get processed and issued.  I just received this in my email today: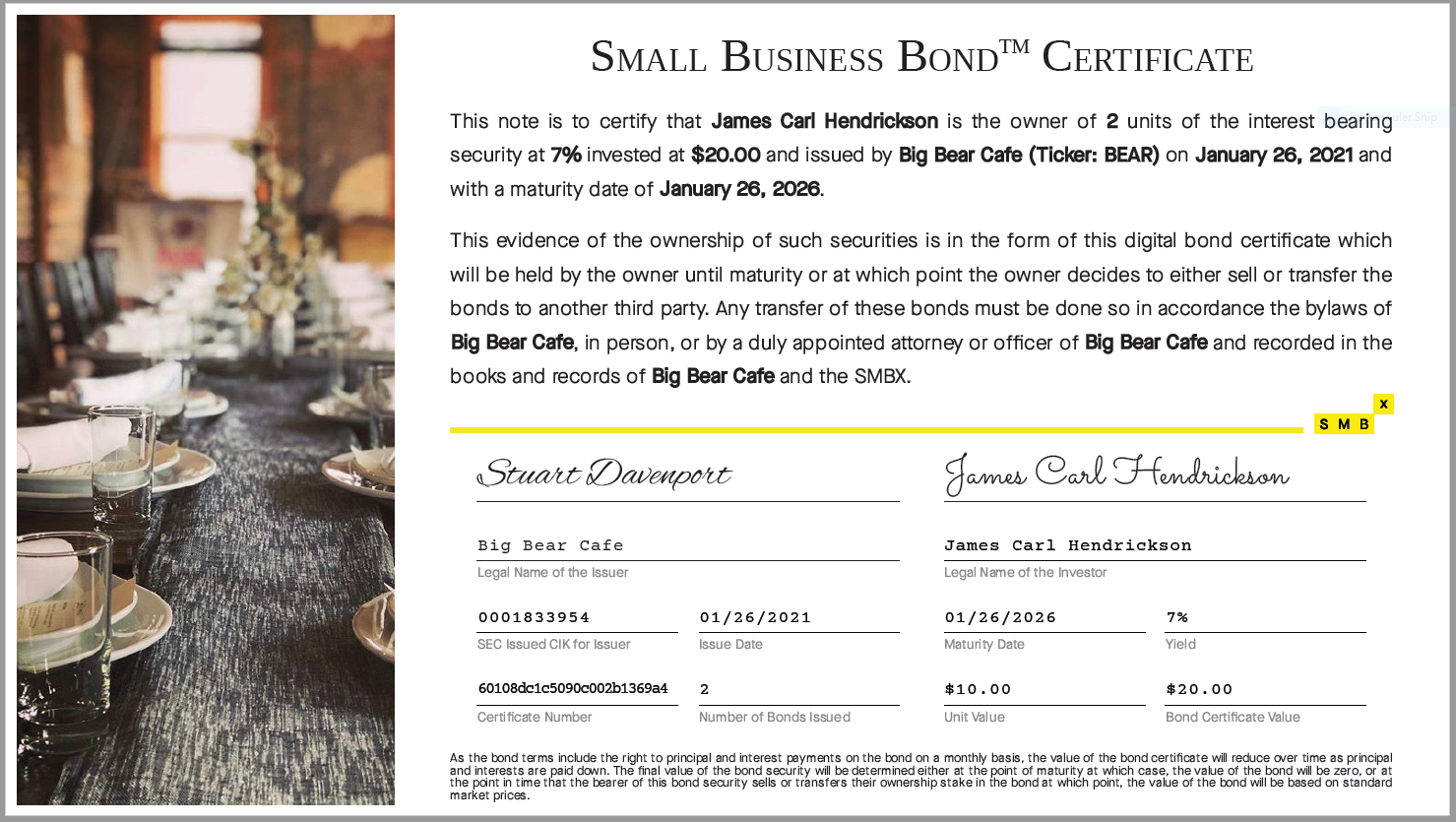 Even though its electronic, its nice to get the actual bond statement.  When the US Treasury phased out paper savings bonds in 2010, I was a little bit disappointed.  There is nothing like having an actual physical paper receipt to prove you own something.  Sometimes the digital world feels too ephemeral to be real.
The company I bought the bond through is called The Small Business Marketplace or SMBX.  They're a Fintech start up trying to build a market for small business bonds. At this point, the model is pretty immature – nobody really knows what the risk profile for small business bonds look like. So I just put a small amount of money in to limit my risk.  Still, it's pretty cool to see the process working, and if things are successful I'll get 7% on my 20 dollars.
For more on the mechanics of wealth building, read these:
Building Wealth on $600 Per Month
Wealth Building Is A Team Sport
If you want to get some small business bonds too, SMBX's website is => here.