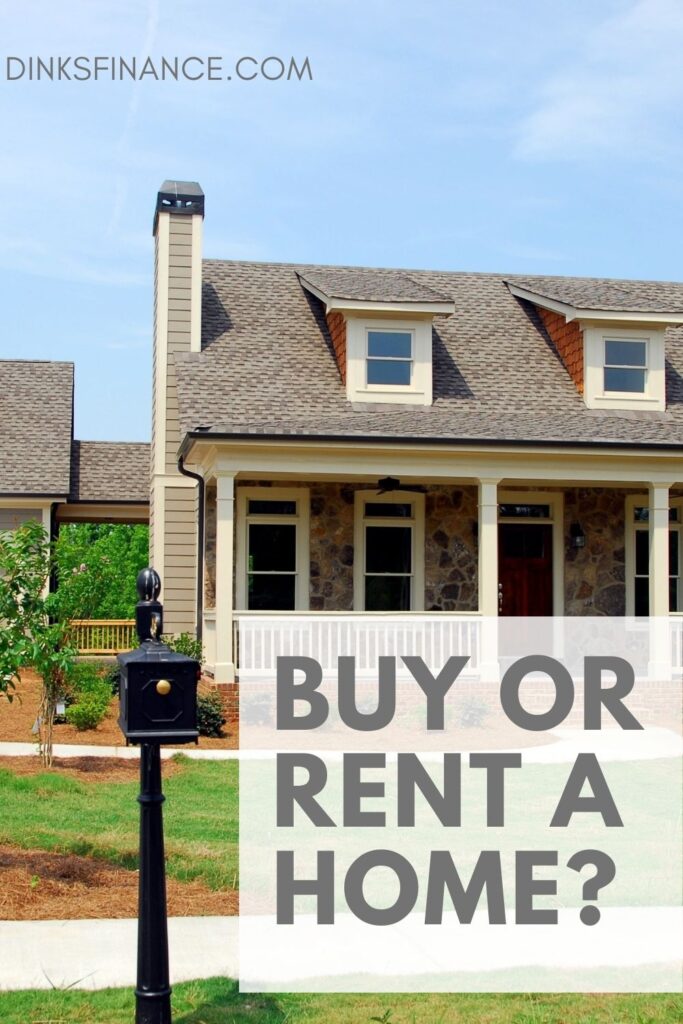 We've been renters for years.  We have lived in two different apartments during our marriage.  In the first one, the landlords were terrible.  In the second one the landlord was fabulous.  But with both of them, the noise from other tenants was maddening.  Now that it's time to move again, the big decision awaits: should we buy or rent a home?
Why We Still Want to Rent
While my husband wants to own a home, there are definite pros to renting.
Ability to Be Flexible
One thing I love about renting is that, should we not like the location, we can always move to a different apartment.  Situations change.  If my husband's job changes and his commute becomes longer, we can more easily pick up and move if we're renting instead of owning a home.
No Maintenance Costs
Owning a home is expensive, especially when it comes to maintenance.  In our first apartment, they had to complete expensive electrical repairs, replace the heater, replace the bath tub and tile, and fix leaky faucets.  In our second apartment, the stove had to be replaced.  These maintenance costs are a regular part of owning a home, and they're not cheap.  Most experts recommend saving one to four percent of the value of your home annually for repairs.  If you buy a $250,000 house, that is $2,500 to $10,000 to set aside every.single.year for repairs and maintenance.
Avoid Other Expenses
But it's not just home maintenance that is pricy.  There is also property tax, house insurance (of course, if you rent you should have renter's insurance, but that's generally cheaper than house insurance), and possibly HOA fees.  That adds up to several hundred to even thousands of extra dollars a month beyond the cost of your mortgage.
Why We Want to Buy
But just as there are several valid reasons to rent, there are also many tempting reasons to own a home.
Oh, the Quiet
One thing we both long for is the quiet of owning our own home.  In each of the apartments that we rented, our neighbors were so noisy!  While we have to go to bed at a reasonable hour and get up early, our neighbors seemed to be night owls who would vacuum and play loud heavy metal music between the hours of midnight and four a.m.  Owning our own home would erase this annoyance, and honestly, that's priceless.
Investing in Our Future
If we own a home, we'll be building equity in our property.  Especially if we plan to stay here for a decade or more, we should see a nice rise in the value of the property.  The same cannot be said for renting.
Live the Way We Want
Finally, if we buy a house, we'll be free to renovate and decorate the house any way we want.  No more asking a landlord for approval to make any changes.  My husband would also have room for the gardening he likes to do.
Final Thoughts
Should we buy or rent a home?  That is the question.  In the end, the decision comes down to what we value more.  The freedom to move easily and pay less that comes with renting, or the freedom to live the way we want in a quiet environment while building equity that comes with buying a home.
Read More
All's Fair in Love and Real Estate: What to Know about Buying a Home with Your Spouse
Managing Money for Unexpected Home Emergencies
3 Strategies to Help You Save on Common Home Expenses