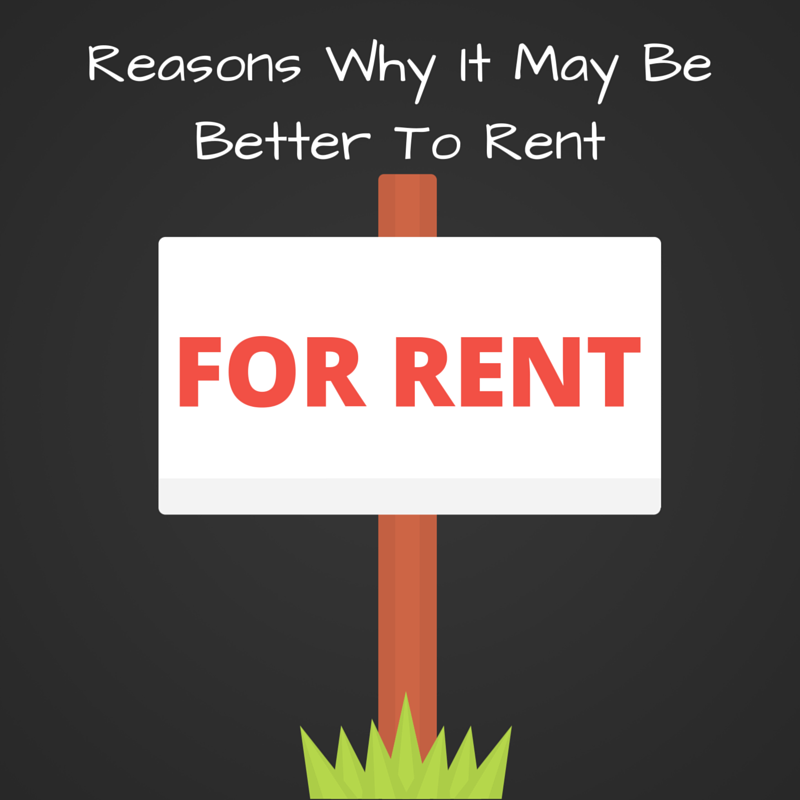 Hello, Dinks. I know we've all had to think about whether we wanted to rent or buy when it came to our living arrangements before. Some people believe that it's better to buy while others believe that it's better to rent. I'm currently renting, but I understand both sides of the spectrum. In today's post, I will go over a few reasons why it may be better for you to rent.
You don't want a mortgage
In 2016, everyone doesn't want to deal with a mortgage. Mortgages usually come in terms of 10, 15, and 30 years.  30-year mortgages are the most popular. A lot of folks don't want to be tied up with a loan for that long.
Like to travel
When you buy a house, you may not be able to travel as much due to your mortgage and other expenses. For that very reason, some people are renting apartments or houses longer. Many people enjoy traveling so much that they don't want to sacrifice it. The chance to spend your money and travel without much restriction outweighs the opportunity of buying a home.
Don't want to deal with the stress
Home ownership can be stressful. Depending on the type of mortgage you have, the interest rates could change. They could go down as well as go up every year. Something else that could be stressful is that whenever something breaks or goes wrong with your house, you have to spend your money to get it fixed.  Everyone doesn't have or want to spend the funds to get those things fixed.
Nomad
Earlier, I said that people love to travel. Some people are nomads. The like to move from place to place every few years at the drop of a dime. I personally know a couple who has moved three times within the last seven years.  They are living life and moving wherever either of their jobs decide to send them. If they had a mortgage, they would not be able to continue to move around the country like that.
Using money for other things
Many people don't want to have their money tied up in mortgage payments. They are using their money for something else.  People are saving for retirement and investing. Others are using their cash to eliminate debt. Finally, some are bootstrapping a business. Having a mortgage would make those things a little bit harder.
No property taxes
Some people rent because they don't want to pay property taxes. Property taxes are different in every city and state. For example, the median property tax in Connecticut is $5244 on a home valued at $239,400, while the median property tax in Georgia is $1417 for a home valued at $148,000 according to Wallet Hub. Whatever the amount is, some people just don't want to pay it.
Renting is easier for some
The final reason some people rent is because it's just easier for some folks. They don't have to worry about paying property taxes or homeowner fees. If something breaks, maintenance will come and fix it. The process for renting usually takes less time to happen as well.
Do you rent or buy?