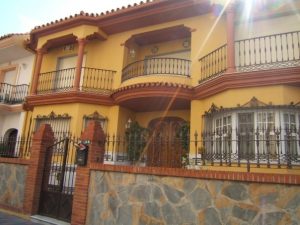 Good morning Dinks.  Are you thinking of buying a home this spring? Maybe you are buying a first home with your spouse or maybe you are thinking of upgrading.  Buying a home can be overwhelming and we want to make the process as easy as possible for you.  How can we do that?  By giving you some step by step tips on how to buy your next home.
We sat down with Penelope Graham from Rate Supermarket and asked her what couples need to know about buying a home together.
 What is the first step couples should take when they want to start saving together for a home if they have never talked about joint finances?
The first step is to get on the same page in regards to ownership goals. Make a checklist and ask yourself the following questions:
– When do you want to buy your home?
– How much will you each contribute to the down payment and how long will it take you to save?
– Will you contribute your savings to a joint account, or will your respective savings be kept in separately?
It's important to set a timeline and a plan you will achieve together. It's equally important to be transparent with the status of your home savings with your spouse.  Keep in mind that your mortgage rate and qualification will be based on both of your credit scores.  It's best to share any skeletons in your financial closet as soon as possible.
Other than the down payment, what are other expenses couples should plan for?
There are so many additional costs associated with buying a home, some mandatory and others advisable.
For example, if you're not married it may be a good idea to prepare an agreement that states what will happen to the assets if the relationship doesn't last. It may not be romantic, but it is important that you have a plan for dividing your equity should you have to sell your home.  This can protect you from huge financial ruin later on.
Other buying costs to be aware of include:
– lawyer fees
– appraisal fees
– land survey
– home inspection (bring in your own even if the seller is also having an inspection conducted)
– mortgage default insurance (if you're paying less than 20 per cent down)
– property and home insurance
Click here to learn more about these different home buying costs.
How can couples find the best interest rate for their mortgage?
If there was ever a time to comparison shop, this is it!  One major fault of consumers today is they are loyal to their home banks, some of you may have been with the same lender since you were kids.  However, not looking around for the best interest rate can be costly.
Comparing rates offered by other lenders or credit unions can really save you a bundle – we're talking thousands of dollars – over the course of your mortgage.  It's also smart to find a mortgage product with flexible prepayment privileges, which will allow you to pay your mortgage off sooner, and save tons on your interest payments over time. Try a rate comparison site, or seek out the help of a mortgage broker.
These are just a few tips to get you started on the homebuyer process.  Stay tuned because next week Graham will be back with more tips for couples who want to buy a home.
RSM bio: Penelope Graham is the Editor of Money Wise, RateSupermarket.ca's learning resource and blog. RateSupermarket.ca is Canada's comprehensive financial rates comparison site, offering consumers transparent access to the best mortgage rates, credit cards, GICs, insurance and more. 
Photo by tahnyakristina