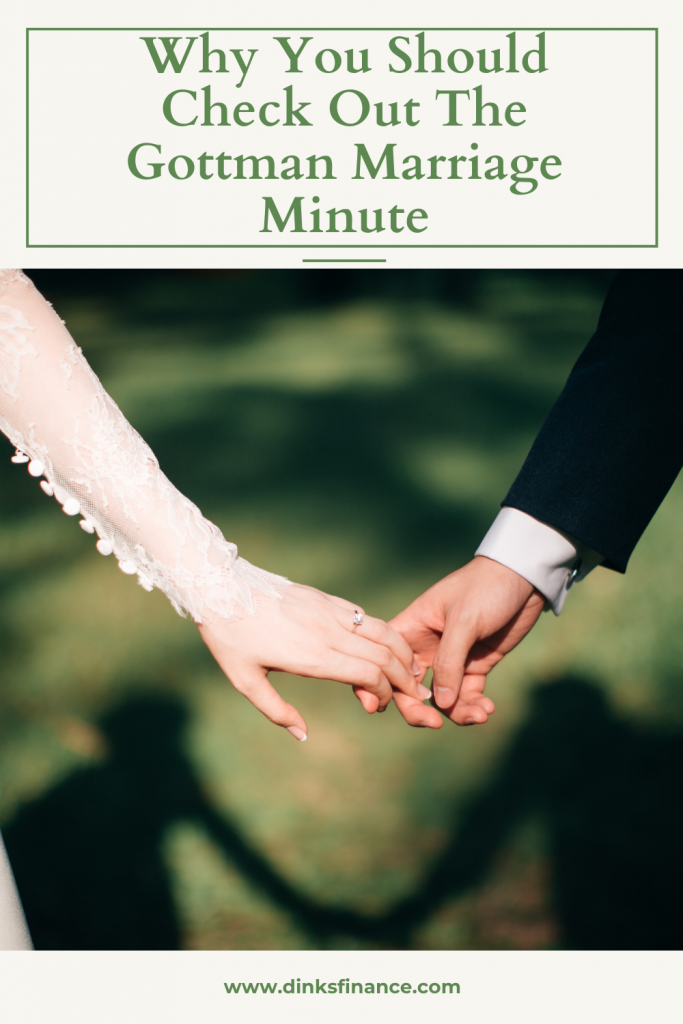 File this posting under "good to know if you want to improve your relationship".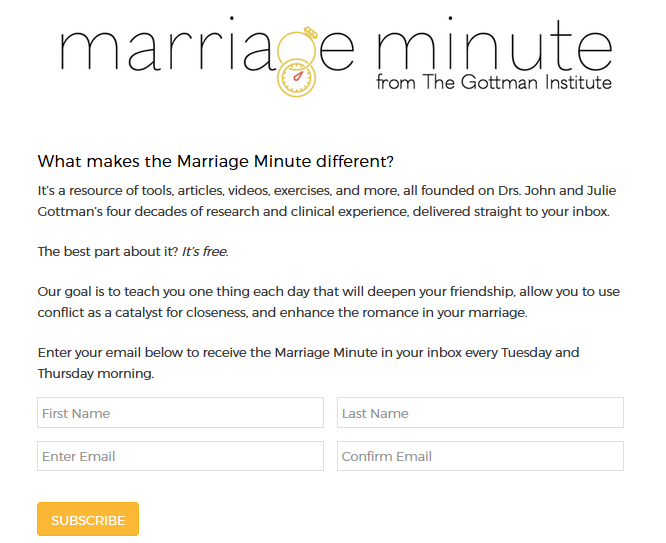 If you're looking for solid, easily actionable marital advice, consider signing up for the Gottman Marriage Minute. It's a great resource if you are discussing money or just want to improve how you relate to your partner.
The Gottman Marriage Minute
The Marriage Minute is a nice, non-commercial once a week email from the Gottman Institute. If you don't know it, The Gottman Institute is a think tank located in Seattle, Washington. You can check out their research overview here. They provide excellent resources for marital problems including money, intimacy and resolving conflict.
Here is their sign up link:
https://www.gottman.com/marriage-minute/
I signed up several months months ago and have found it helpful.  You may as well.
For more great articles on couples and money, consider these:
What Dave Ramsey's Take On Marriage And Money Is Missing
What Is DINKS and Is It For You?
Yes, Virginia, Prenups Can Help
Getting Together, Getting Hitched