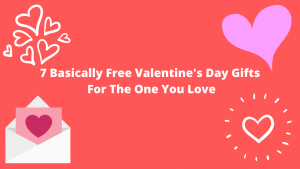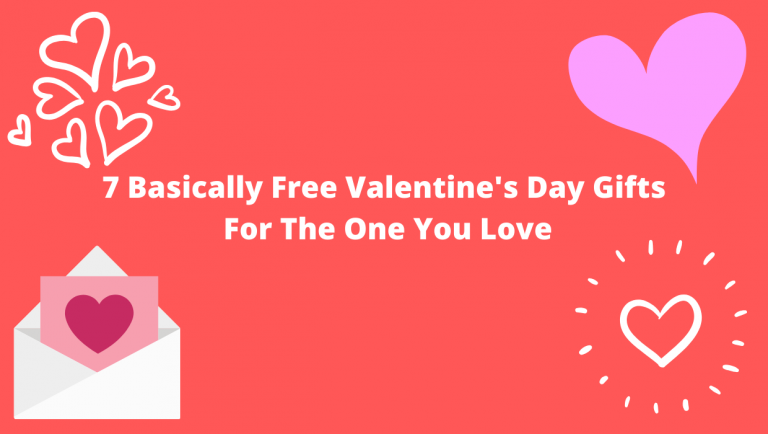 Valentine's Day is a time for those in relationships to celebrate their loved one and those not in relationships to also celebrate not having to spend all the extra dough on this commercialized holiday. However, for those of us who are in relationships, there are ways we can still make Valentine's Day special for our significant other without breaking the bank. In this article, we will review some ways to make Valentine's Day more affordable.
According to this WalletHub article, American's will spend a combined $27.4 billion on Valentine's Day in 2020. The average person will spend approximately $196.31 on Valentine's Day in 2020 and if you're married then that price tag goes up to $357.96. On average, men spend three times as much money on Valentine's Day compared to what women spend. And to top it all off, American's also spend $12.21 on each animal they own too.
This can add up quite quickly giving resulting in a really high price tag for your wallet. Well, it doesn't have to be that way. Let's look at some ways to minimize your Valentine's Day expense without completely eliminating the holiday for you and your loved one.
Low-Cost Valentine's Day Gifts
Homemade dinner at home: This is a relatively easy gift. All you have to purchase is the food to cook and whatever beverages you're going to drink. It may take you some time to prep and cook the meal, but this heartfelt gesture will go a long way with your significant other. Make sure to cook one of your spouse's favorite meals and maybe even try to wow them with your baking skills for dessert!
Have a picnic at a park: If you live someplace where the weather is warm for Valentine's Day still, this might be the perfect option for you and your loved one. Make some sandwiches and grab some fruit, then go enjoy it and the scenery together outside.
Go for an adventure: This doesn't have to mean traveling to the Maldives for Valentine's Day. This can be as simple as going for a hike, skiing, or even a walk to explore nature together. The point of Valentine's day is to spend time and cherish the one you love so what better way to do it than being with them in the great outdoors!
Make a gift from scratch: If you're at all craftsy, this may be a great option for you. Whether it's weaving them new pot holders or crocheting them slippers, anything made from the one they love the most means it's made with love which is what really goes a long way. If you are an expert in anything crafts or have been meaning to try something out, then definitely give this a go. Even if you can't make a gift from scratch, try avoiding the marked-up Valentine's Day cards and just make your own at home!
Gift bought in advance: Assuming you've been with your spouse longer than just a couple weeks, you have seen them gawk or admire something throughout the year. It might be worth purchasing them something they've been yearning for a couple of months before Valentine's Day. This way you beat not only Valentine's Day lines but also the consumer price tag markups.
Movie night at home: With all of the subscription services offering free week trials, there are so many ways to see movies at home for free. Disney+ is offering a free 7-day trial right now and they have a plethora of movies to watch. This will help you avoid the movie ticket lines that are extra long on this Holiday and also allow you to stay comfy in your pajamas at your house still.
Celebrate a week after: Talk to your spouse about how much Valentine's Day bumps up prices for presents, dinners and night's out and see if they would want to celebrate the week after! Or celebrate whenever is best for both of you. This helps you beat the unusually high Valentine's Day prices but still make sure your spouse feels celebrated and loved.
Biggest Gifts To Avoid On Valentine's Day
All three of the below gifts are marked up exponentially for the holiday. You can't even walk through the grocery store without being flooded with I LOVE YOU chocolates and massive bouquets of flowers. 30% of annual flower sales are credited to Valentine's Day. Skip these gifts to get a better bang for your buck elsewhere.
Flowers
Chocolates
Stuffed Animals
Final Thoughts
While you may have to celebrate this holiday, it doesn't mean that you have to break the bank. Talk to your spouse and see if they would be willing to skip the chocolates and flowers this year to opt-in for a homemade dinner or one of the other cost savings gifts discussed above. You never know until you ask.
Do you celebrate Valentine's Day? Let us know in the comments below! 
For more reads, check out these recent articles!