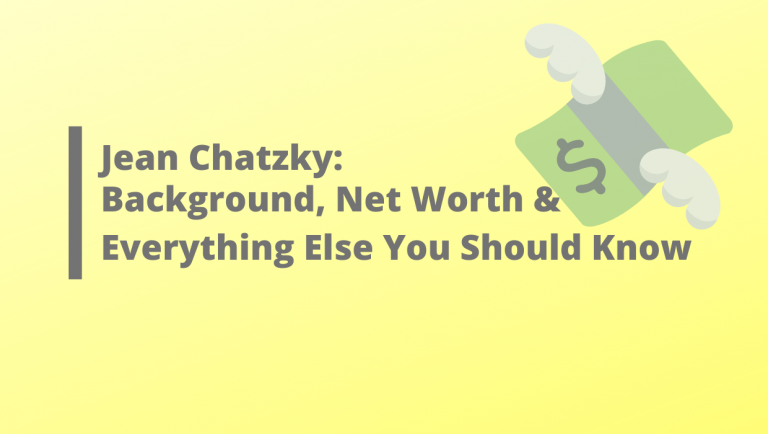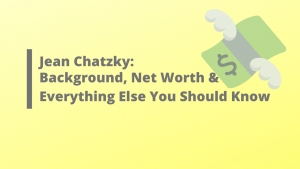 Jean Chatzky is a prominent figure in the personal finance realm. She constantly speaks at personal finance conferences, giving advice to those on all stages of their personal finance journey. But I always wonder, what is Jean's story? That said, this article's purpose it to provide an appropriate level of background on Jean Chatzky.
Professional Life
Jean is the current financial editor of NBC's TODAY show, an author, motivational speaker and AARPs Personal Finance Ambassador. She has even been on the Oprah show.
Apart from her day job at NBC, she also runs her own company called Her Money. Through this company, she runs a blog, podcast and even has authored several books including:
Women With Money: The Judgement-Free Guide to Creating The Joyful, Less Stressed, Purposeful (and Yes, Rich) Life You Deserve (2019)
Age Proof: Living Longer Without Running Out of Money or Breaking A Hip (2017)
Operation Money – A Financial Guide for Military Service Members and Families (2014)
Money Rules: The Simple Path to Lifelong Security (2012). 
Not Your Parents' Money Book: Making, Saving and Spending Your Own Money (2010)
Money 911: Your Most Pressing Money Questions Answered, Your Money Emergencies Solved (2009)
The Difference: How Anyone Can Prosper in Even the Toughest Time (2009)
Make Money, Not Excuses: Wake Up, Take Charge and Overcome Your Financial Fears Forever (2008)
Pay It Down: From Debt to Wealth on $10 A Day (2006)
The Ten Commandments of Financial Happiness (2005)
You Don't Have To Be Rich: Comfort, Happiness and Financial Security on Your Own Terms (2003
Talking Money (2001)
Her Money has a primary focus on helping women change their relationships with money. She writes a blog almost daily on the site and is constantly helping women feel inspired to improve poor money habits.
Jean started her career at the Working Woman as an editorial assistant in 1986. She was promoted rapidly and ended up int he role of assistant editor. She would frequently work with Forbes as a researcher and reporter as well.
She joined Hearst Corporation in 1992 to work on a project called "Smart Money". During her time there, she was promoted to senior editor.
Jean and Time for Kids (an entity within Time Inc.) launched a magazine in 2015 titled Your $. The goal of this was to teach financial literacy to fourth, fifth and sixth graders. 
Jean has had work published in Parents, Seventeen, Cosmopolitan, Smart Money and Forbes.
Early Life
Jean was born on the November 7th, 1964 in Michigan. She grew up all over the states, having spent time in Wisconsin, Indiana and West Virginia. Despite always uplifting her roots, Jean was still a top notch student. She graduated with a bachelors of Arts Degree in English from University of Pennsylvania.
Her dad (Charles Sherman) was a college professor and her mom (Elaine Sherman) was a librarian. Jean as two brothers.
Personal Life
Jean's first marriage was to Peter Chatzky, during which they had two children together. Jacob born in 1995 and Julia born in 1998. After her divorce from Peter, Jean wrote many articles on how to survive a divorce at an age over 50.
In the mid-2000s , she met a new man that would eventually become her next husband. His name, Eliot Kaplan. He is the editorial director at the Hearst Corporation in New York. Hearst is a leading global information and media company. They tied the knot in 2009 and have been happily married since.
Net Worth
There is no public information about Jean's current or previous salaries however, based on the fact that she has been working for over 30 years, has written over 10 books and is constantly speaking at various financial conferences, it is safe to say she is living comfortable.
Here is my estimate of Jean's net worth:
$5 Million as of 2019
How I Got To This Number:
I get to this number by adding up all of her book sales and assuming that she is receiving about a $1 per book sold (a big assumption, I know but on average authors receive anywhere from $0.75-1.25 per book sold so I went with the middle ground. She has 12 published books but one is a freebie so let's say 11. Out of those 11, Ageproof, was a NY Times Best Seller.
To become a NY Times Best Selling Author, you have to sell about 10,000 copies in just one week.
She also runs a successful blog and podcast which although it doesn't seem like she has ads running, she has been the affiliate for different services. So you can assume she makes money from that as well.
Also, since she has been working in the personal finance realm for over 30 years, we can assume she has saved quite a bit of money over the years.
The average well-paid American has a net worth just under $2 million at Jean's age. So I think with all of her extra work (freelance writing, blogging, podcasting, author, etc.) She has a net worth of at least double the average and since she is a NY Times Best Selling Author, I bring it up another million.
Final Thoughts
Jean is an incredibly inspiring woman who really cares about spreading financial awareness to women and the youth of America. If you haven't read any of her books or blogs, I would highly recommend doing so.
Have you ever listened to her podcast? Did you like it? 
For more great reads, check out these articles!